about:mozilla is a weekly round-up of news and contribution opportunities. Here's what's happening this week:
Boot To Gecko
Robert Nyman gives a rundown of Mozilla's new Boot To Gecko (B2G) project, an effort to build a complete, standalone operating system for the open web. Check out the post for more about the project's goals, how to get involved and where to join the discussion.
How To QA Video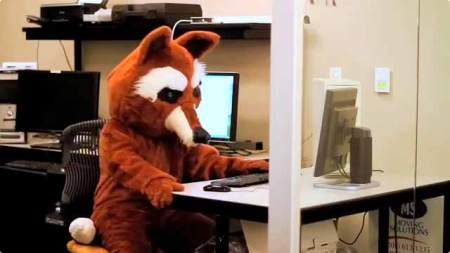 Marcia Knous and the QA team have made a video about how to get involved with Mozilla's quality assurance community. Try out a Firefox Nightly Build to see the video and learn about how you can make Firefox even better.
Newsletter Coordinator Opportunity
Take your involvement with Mozilla to the next level by driving the publication of the about:mozilla newsletter. Contributor Engagement is looking for someone to join the team as a volunteer to create compelling content for contributors. Learn more about the Newsletter Coordinator role.
Designing The Popcorn Maker
Popcorn.js is a set of building blocks for web apps that use video in exciting ways. Ben Moskowitz has blogged about Popcorn Maker as new tool to add popcorn.js actions to any web page. See a Popcorn Maker walkthrough and give us your thoughts.
Better Bug Tracking
Make bug tracking better and improve the support experience at the same time. Dave Eaves writes about his plan to migrate support issues that are misfiled as bugs over to the support forums and is looking for people interested in helping out.
World Series Of Hacks Winners
The first World Series of Hack, an all-night hacking session for students, is over and we have winners—an add-on to measure productivity online, an easy way to find a place to eat and a Twitter attachment system. Watch Air Mozilla on Friday at 3pm PDT for live demos.
Upcoming events
* August 4 – 7, Helsinki, Finland, Assembly Demoparty
* August 8 – 12, Toronto, Canada, Hackasaurus Game Sprint
* August 12 – 13, online or at local meetups organized by you, Mozilla Developer Network Doc Sprint
* August 16, London, England, Selenium users meetup
* November 4 – 6, London, England, Mozilla Festival — Media, Freedom and the Web
* See more on the Mozilla Community Calendar
Get Involved
These are just some of the available contribution opportunities. Learn more about other ways to get involved!
About about:mozilla
The newsletter is written by Mozilla's contributor engagement team and is published every Tuesday.
If you have anything you would like to include in our next issue, please contact: about-mozilla[at]mozilla.com.
You can also subscribe to the email version.
02 Aug 2011
Leave a Reply