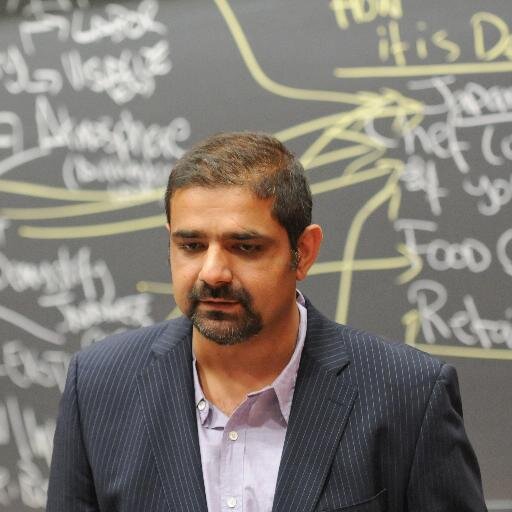 Dr. Karim Lakhani Appointed to Mozilla Corporation Board of Directors
Today we are very pleased to announce an addition to the Mozilla Corporation Board of Directors, Dr. Karim Lakhani, a scholar in innovation theory and practice.
Dr. Lakhani is the first of the new appointments we expect to make this year. We are working to expand our Board of Directors to reflect a broader range of perspectives on people, products, technology and diversity. That diversity encompasses many factors: from geography to gender identity and expression, cultural to ethnic identity, expertise to education.
Born in Pakistan and raised in Canada, Karim received his Ph.D. in Management from Massachusetts Institute of Technology (MIT) and is Associate Professor of Business Administration at the Harvard Business School, where he also serves as Principal Investigator for the Crowd Innovation Lab and NASA Tournament Lab at the Harvard University Institute for Quantitative Social Science.
Karim's research focuses on open source communities and distributed models of innovation. Over the years I have regularly reached out to Karim for advice on topics related to open source and community based processes. I've always found the combination of his deep understanding of Mozilla's mission and his research-based expertise to be extremely helpful. As an educator and expert in his field, he has developed frameworks of analysis around open source communities and leaderless management systems. He has many workshops, cases, presentations, and journal articles to his credit. He co-edited a book of essays about open source software titled Perspectives on Free and Open Source Software, and he recently co-edited the upcoming book Revolutionizing Innovation: Users, Communities and Openness, both from MIT Press.
However, what is most interesting to me is the "hands-on" nature of Karim's research into community development and activities. He has been a supporter and ready advisor to me and Mozilla for a decade.
Please join me now in welcoming Dr. Karim Lakhani to the Board of Directors. He supports our continued investment in open innovation and joins us at the right time, in parallel with the Katharina Borchert's transition off of our Board of Directors into her role as our new Chief Innovation Officer. We are excited to extend our Mozilla network with these additions, as we continue to ensure that the Internet stays open and accessible to all.
Mitchell