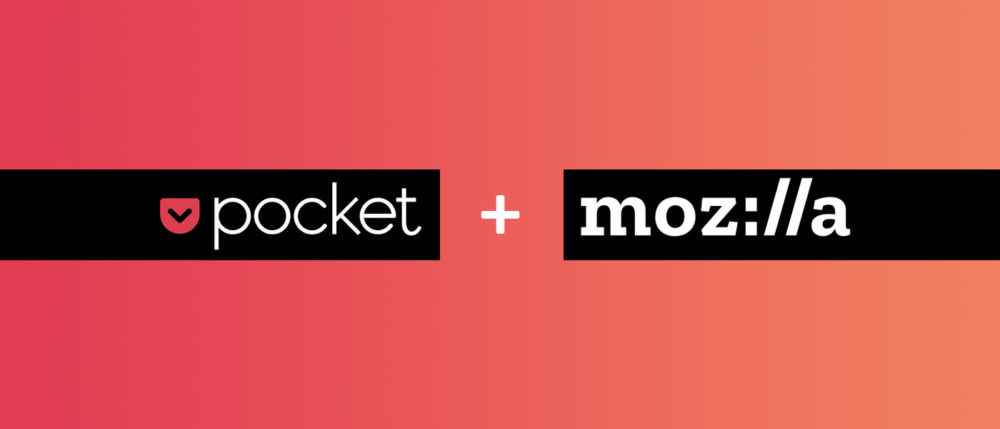 Mozilla Acquires Pocket
We are excited to announce that the Mozilla Corporation has completed the acquisition of Read It Later, Inc. the developers of Pocket.
Mozilla is growing, experimenting more, and doubling down on our mission to keep the internet healthy, as a global public resource that's open and accessible to all. As our first strategic acquisition, Pocket contributes to our strategy by growing our mobile presence and providing people everywhere with powerful tools to discover and access high quality web content, on their terms, independent of platform or content silo.
Pocket will join Mozilla's product portfolio as a new product line alongside the Firefox web browsers with a focus on promoting the discovery and accessibility of high quality web content. (Here's a link to their blog post on the acquisition).  Pocket's core team and technology will also accelerate Mozilla's broader Context Graph initiative.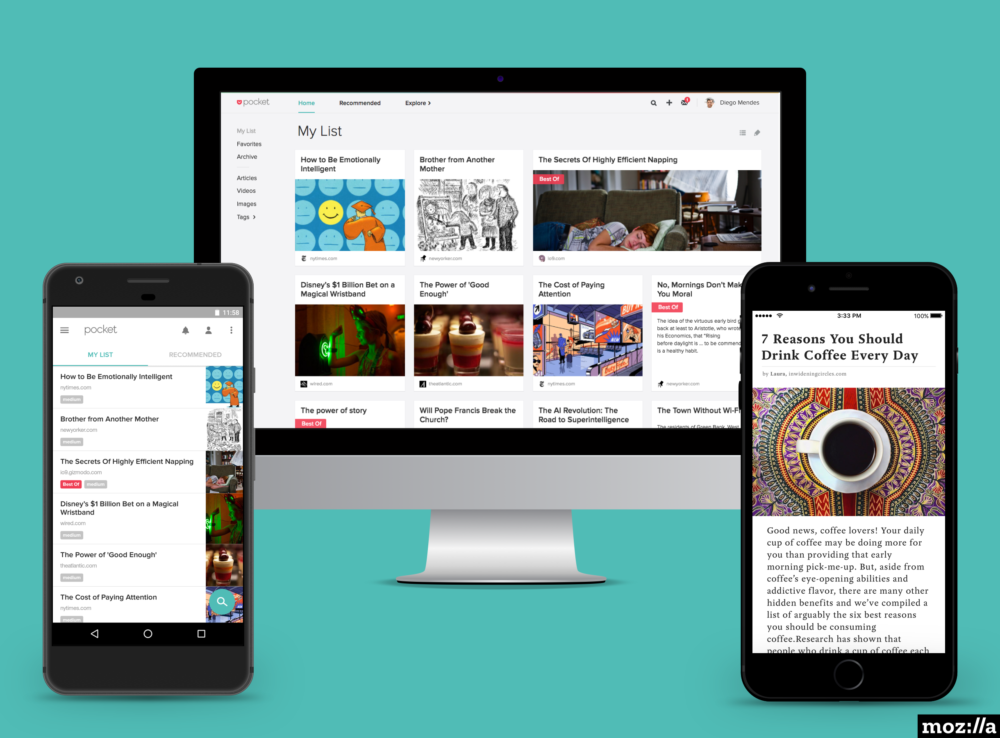 "We believe that the discovery and accessibility of high quality web content is key to keeping the internet healthy by fighting against the rising tide of centralization and walled gardens. Pocket provides people with the tools they need to engage with and share content on their own terms, independent of hardware platform or content silo, for a safer, more empowered and independent online experience." – Chris Beard, Mozilla CEO
Pocket brings to Mozilla a successful human-powered content recommendation system with 10 million unique monthly active users on iOS, Android and the Web, and with more than 3 billion pieces of content saved to date.
In working closely with Pocket over the last year around the integration within Firefox, we developed a shared vision and belief in the opportunity to do more together that has led to Pocket joining Mozilla today.
"We've really enjoyed partnering with Mozilla over the past year. We look forward to working more closely together to support the ongoing growth of Pocket and to create great new products that people love in support of our shared mission." – Nate Weiner, Pocket CEO

As a result of this strategic acquisition, Pocket will become a wholly owned subsidiary of Mozilla Corporation and will become part of the Mozilla open source project.
About Mozilla: Mozilla has been a pioneer and advocate for the open web for more than 15 years. We promote open standards that enable innovation and advance the Web as a platform for all. Today, hundreds of millions of people worldwide use Mozilla Firefox to experience the Web on computers, tablets and mobile devices. For more information, visit www.mozilla.org.
About Pocket: Pocket, made by Read It Later, Inc., is the world's leading save-for-later service. It currently has more than 10 million active monthly registered users and is integrated into hundreds of leading apps including Flipboard and Twitter. Pocket helps people save interesting articles, videos and more from the web for later enjoyment. Once saved to Pocket, content is visible on any device — phone, tablet or computer, online or off. Pocket is available for major devices and platforms including Firefox, Google Chrome, Safari, iOS, Android and Windows. For more information, visit www.getpocket.com/about.
Download Pocket visuals: