Rapid Fire: Cindy Hsiang talks data breaches and security habits
Born and raised in Taipei, Cindy Hsiang joined Firefox nearly four years ago to work on a number of technology products including Firefox OS and connected devices from the Taipei office. She moved to San Francisco in May 2018, joining the Firefox core browser team as a product manager on several exciting developments such as blocking autoplay video ads, developing web payment standards and, most recently, Firefox Monitor, our free service that notifies people when they've been part of a data breach.
~   ~   ~   ~
What impact do you hope Firefox Monitor has?
First of all, I want to bring awareness about data breaches to users so that they understand that data breaches happen a lot. Our partner, Troy Hunt, is very well known in techy circles, but data breaches are less well known by the mass market. With Firefox bringing this service to the mass market, we crafted our message with thoughtful consideration based on our research.
Second, after they learn about data breaches, I don't want people to feel they can't do anything and give up. There is something they can do. People can scan Firefox Monitor to see if they were impacted, they can change their password, and they can subscribe to future breach alerts. We definitely want them to feel that they are empowered.
Have you been breached?
Yes, I have been. It was the LinkedIn breach.
How did that feel?
At first it felt like my privacy was invaded, like I was violated. But then I learned more about data breaches and about all the tools that can help keep my account safe. The most important thing to do when it happens is change your password. You also need to make sure all your other accounts don't share the same password, which is something that many people do.
I started to use a password management tool, and now I feel much better. I didn't change all of my passwords at once. I gradually cleaned up all the passwords across all the accounts, and I'm much better about my password hygiene.
In addition to using a password manager, what is something you do to protect your privacy online?
Compartmentalizing data sharing is something I'm very diligent about. For me that means I don't log into services using my Facebook or Google credentials. When you login with Facebook and Google — which is really easy — it means your data could be shared across services. Before you do that, you should think about benefits you're getting versus the data you're giving away or risking. The recent Facebook hack is a very good reminder. It potentially impacts all the third party services a breached users used to login with their Facebook account.
What is a privacy or security issue that people should be thinking more about today?
I think one misconception is that people think they have nothing to hide or that they are not interesting enough for anyone to want to see their data. I think that's totally not correct. Think about today's targeted ads. As a consumer, everyone is interesting enough for companies to try to sell you something. I know that users don't generally think like product managers, but it's my intuition early on to think about what kind of information I'm sharing that makes me a more complete product. A company can know a lot of things about me and they can do a lot of things with that information. So when it comes to your data, think more about yourself as a product and you're the product manager.
What digital tool do you consider essential to your daily life?
Podcasts! I'm a very big listener of podcasts. I saw I was using my commute time to scroll through Facebook, but I wasn't getting anything out of it. I made a conscious choice to listen to podcasts so I could still keep my head up and see what's going on around me, and I can still listen to some news or learn something. I feel that I'm much more productive, and I'm happier with how I use my time.
Can you share some favorites?
I like Kara Swisher's Recode Decode. She's a journalist I respect a lot. She is sharp and has a lot of insights. She interviews a bunch of people in tech and gets right to the point.
Another one is The Pitch. Basically a bunch of startup founders go on the show to pitch their startups to venture capitalists. In the end, the VCs say if they are going to invest in the startup or not.
You work in technology. You listen to tech podcasts. What do you do to disconnect from technology?
Within the city, it's parks and yoga. When I do yoga, I don't think about anything but myself. I like Duboce Park dog park. I really like dogs, but I don't have one, so I like to go and watch the dogs play. My roommate has a dog, so I can take that dog to the park and not feel like I'm just there to watch other people's dogs.
Ok, let's get to some rapid fire questions. Typical breakfast?
Avocado toast and pour-over coffee that I make at home.
Cats or dogs?
Dogs.
Android or iOS?
iOS.
Walk, bike or drive?
Day to day in the city, I take MUNI or use car share, but I also bike and walk. I don't like to drive in the city.
Where do you get your news?
I have Twitter, Recode, The New York Times. And Pocket.
What's the last thing you saved to Pocket?
An article called "What's Your Type? The Myers-Briggs Test and the Rise of the Personality Quiz." I think it was recommended by Pocket.
What's the last internet gem you shared with someone?
I've shared this website with so many people recently. It's called Group Muse. It's an online community that brings a host, musicians and listeners together. The concept is for people to open up their homes to host musicians for classical music so the musicians don't need to pay for the venue. People in the community sign up to come to the performance. I've found it's an awesome way to get to know your neighborhood, know the people in your neighborhood, and enjoy a performance in an intimate setting.
When it comes to GIFs, hard or soft G?
I say [Hard G]GIF.
What do you miss from Taipei?
I quite miss Ding Tai Fung. It's a soupy xiao long bao place.
Last one. What's something about yourself that people would be surprised to know?
When I tell people I did a four day, three night white rafting, paddling down the Zambezi River in Zimbabwe, people are surprised. It was guided, but there were crocodiles. There were times I was worried about my life a little bit. Our raft flipped twice in the river. The first time I handled it pretty well. They taught us how to save each other, so I got pulled up into another raft and started paddling again in pretty good spirits. But the second time we got flipped, it was in a narrow gorge and we were all holding tight to the raft and we stayed in the rapids for longer. I was scared. But in the end it was a lot of fun.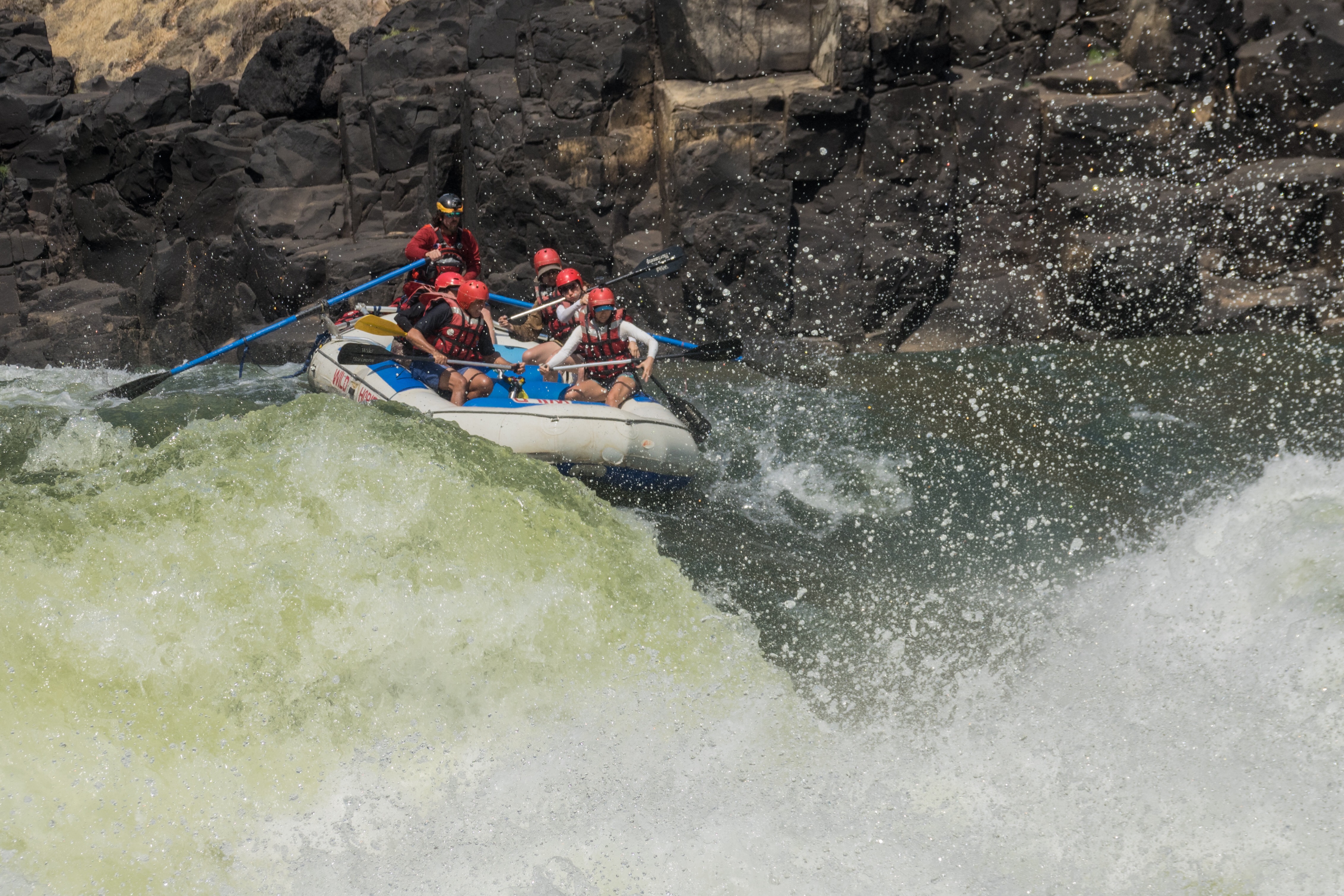 ---