Firefox fights for you
It's been a year here on the internet, to say the least.
We've landed in a place where misinformation—something we fought hard to combat—is the word of the year, where people are more worried about data privacy than job creation, and where tech giants are facing an almost-weekly ethical reckoning.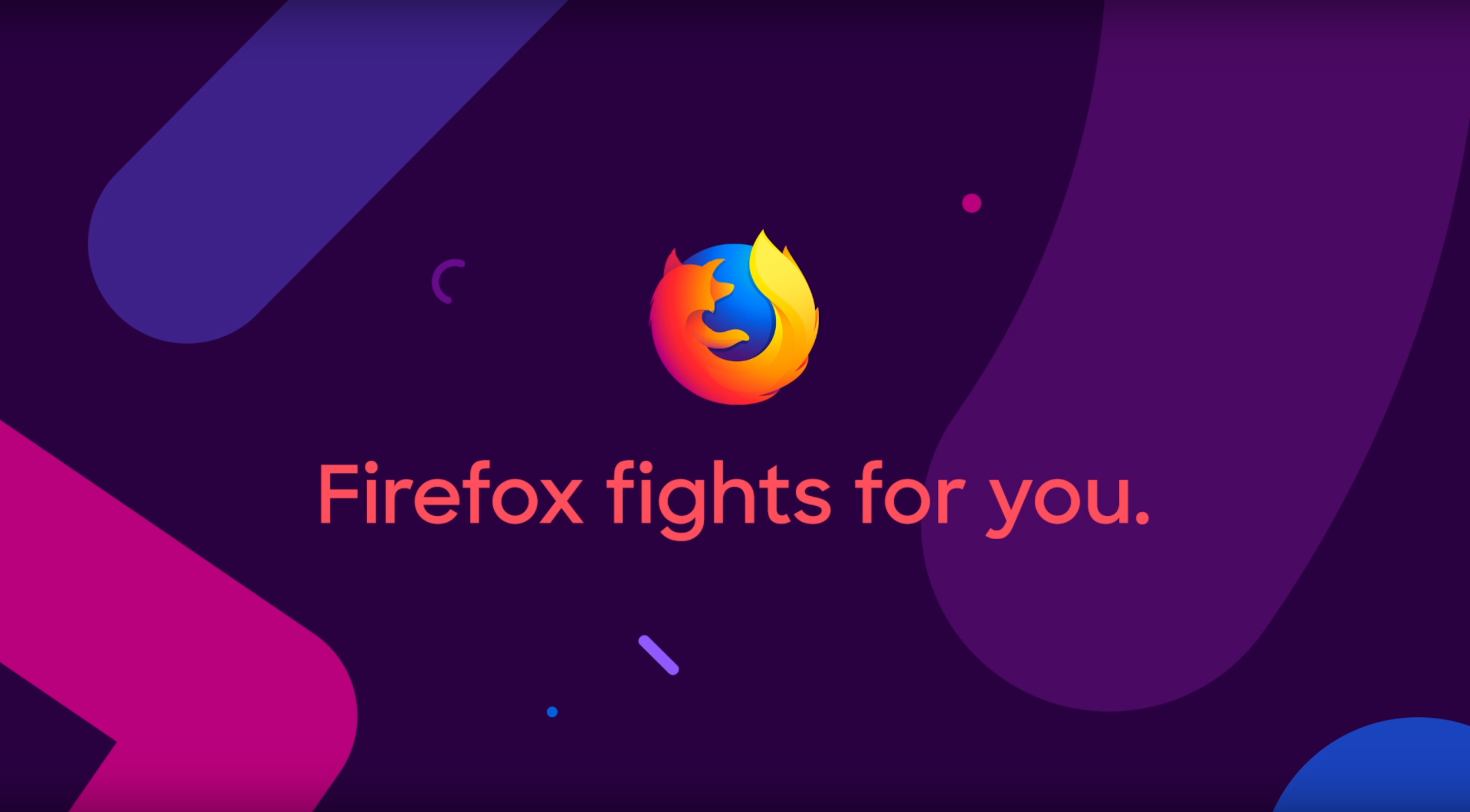 You deserve better. You deserve to be online without fear, to know how companies are using your personal information. You deserve a defense against hackers, privacy that's automatic, and access to the entire internet.
And you know it.
That's why thousands of you made Facebook listen when the news broke showing they and Cambridge Analytica had played fast, loose and irresponsible with millions of users' personal information. Hundreds of thousands of you installed our Facebook Container extension to keep yourself free from Facebook's cross-site tracking.
Tens of thousands of you joined us and stood up in the fight to protect net neutrality. We faced a setback with the vote to effectively end net neutrality in the United States, but we're not giving up. Just last week Mozilla filed arguments in the US courts to keep the fight going. Our efforts to reinstate net neutrality in the United States will continue.
And hundreds of millions of you made a simple choice this year: to use Firefox, the only browser designed to serve you, not a bottom line.
You're out here as part of the constant fight for a better internet. And we are, too.
We're proud to say Firefox fights for you. Defending your rights to safety, choice, control and transparency have been baked into our mission since the start, but we know actions speak louder than words
That's why with Firefox, you can choose not to be tracked, to receive alerts if you've been part of a known hack, and to keep what's personal private, always. You know what data we ask for (only what's necessary), how it's safely stored, and how it's used (only to make our products better). You get faster speed and inventive new ways to connect to the internet. You get tools to keep your information safe and alerts when a known data breach impacts you
After all, your life is your business, not ours.
This post is also available in: Deutsch (German)