Firefox Gives You More Control Over Your Data in Private Browsing
Today, we are giving you more control over how your data is shared in Firefox by letting you block additional trackers in Private Browsing with Tracking Protection.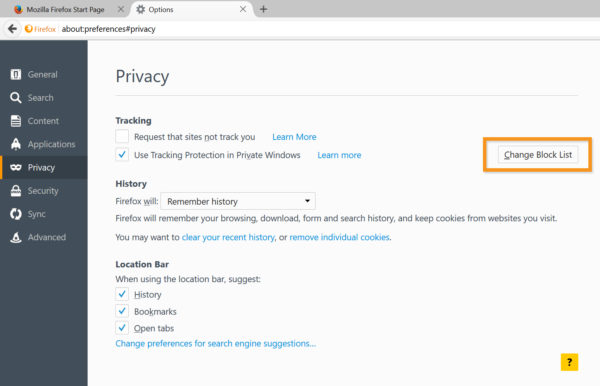 We recently introduced Private Browsing with Tracking Protection to give you control over the data that third parties receive from you online. The list of trackers blocked by Tracking Protection in Private Browsing is based on the blocklist provided by our partner Disconnect.
A basic protection list is on by default in Private Browsing with Tracking Protection and it shields against many ad, analytics and social trackers. If you want increased protection from tracking, Firefox now allows you to choose a 'strict' protection blocklist which will block additional content trackers such as those often found in video, photo and embeddable content. Choosing this list comes with a tradeoff because Disconnect has received reports from users of some sites not working properly and in some cases being unusable, when this 'strict' list is used.
We are continuing to experiment and get feedback on ways to improve Tracking Protection through tests in our Nightly release channel.
More information: