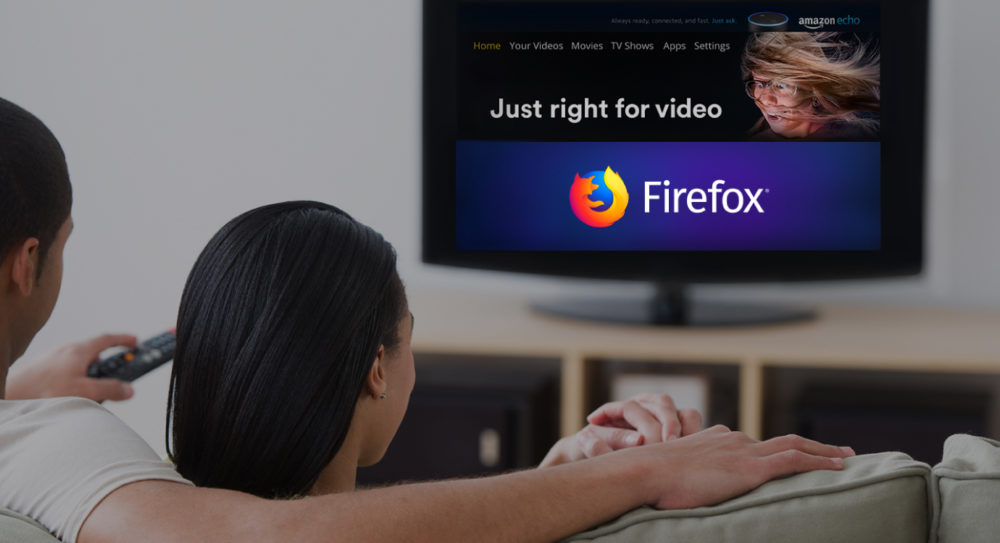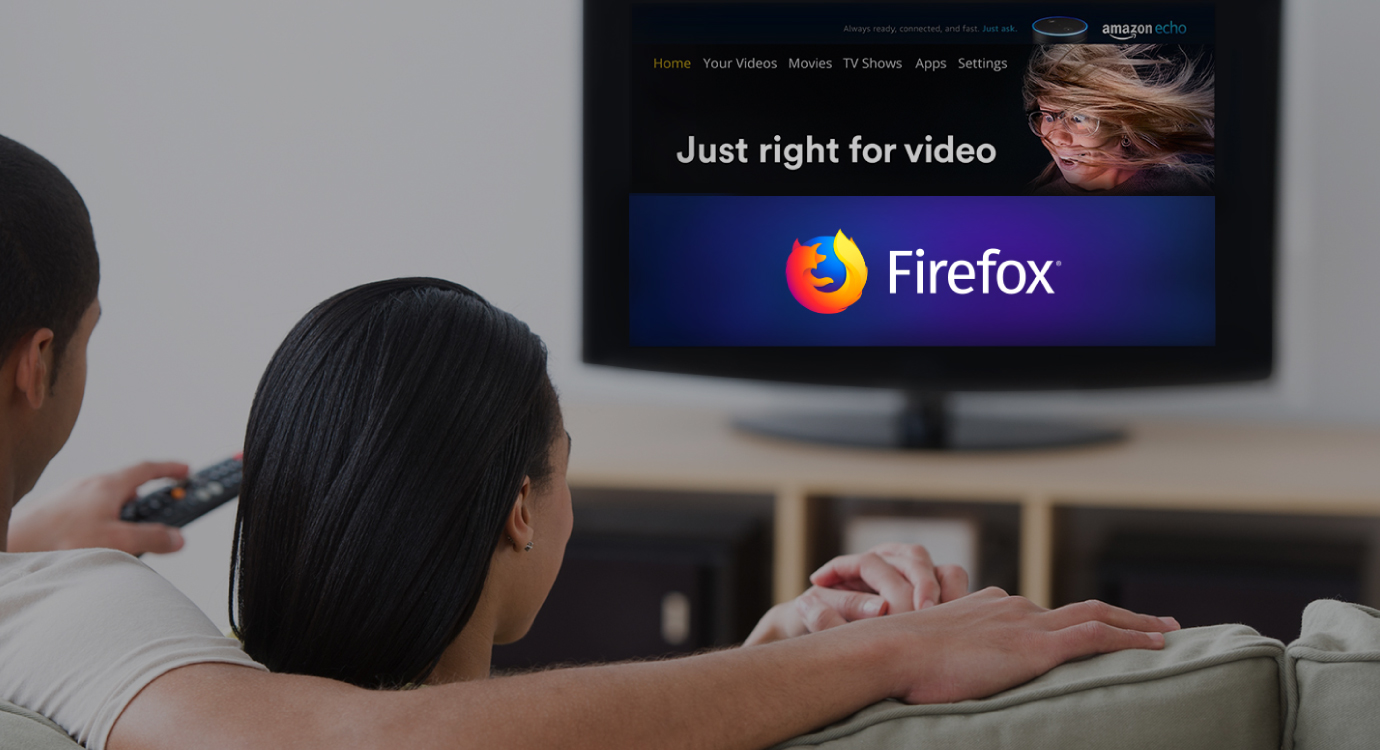 Get Firefox on your Amazon Fire TV, now with Turbo Mode
Amazon Fire TV users! Here at Mozilla, we believe you should have the ability to watch what you want or view the web how you want. Firefox for Fire TV, our browser for discovering and watching web video on TV, is here on Amazon Fire TV and Fire TV stick. You can launch popular video websites, like YouTube or Vimeo, load any website address and search the web for videos to play full screen on your TV, all from the comfort of your couch.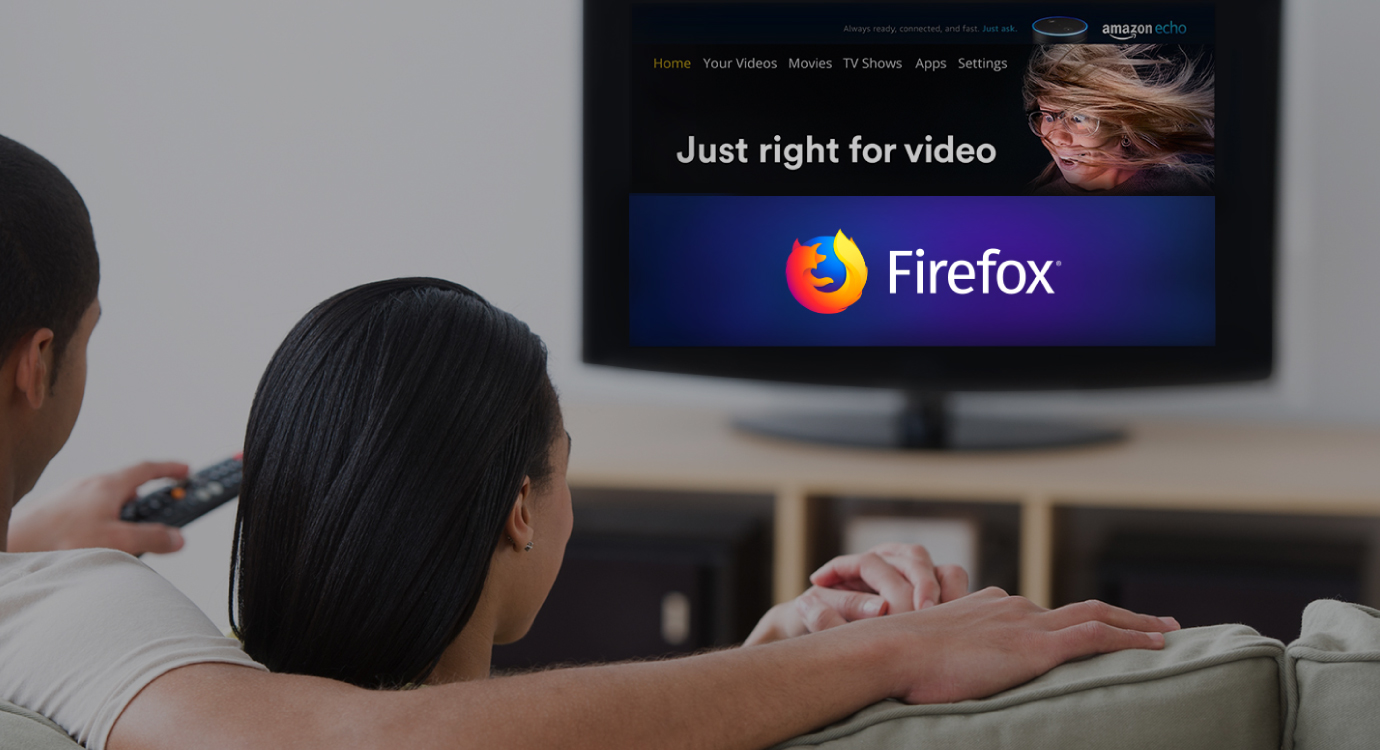 So many cat videos to watch. So many visits to Wikipedia to settle the debate you're having with your brother about how to pronounce gif. So much great stuff on the web that you want to get to fast. So we just added Turbo Mode.
Browse fast and free from trackers
Turbo Mode lets you block third party trackers so you can browse faster and with more privacy. It's the same Tracking Protection that you know and love from Firefox and Firefox Focus. We know you want to browse fast, so Turbo Mode is turned on by default.
Here's how to turn it on or off:
1. Open the Firefox app on your Fire TV.
2. Tap the menu button on your remote so that the browse lane pops out from the left.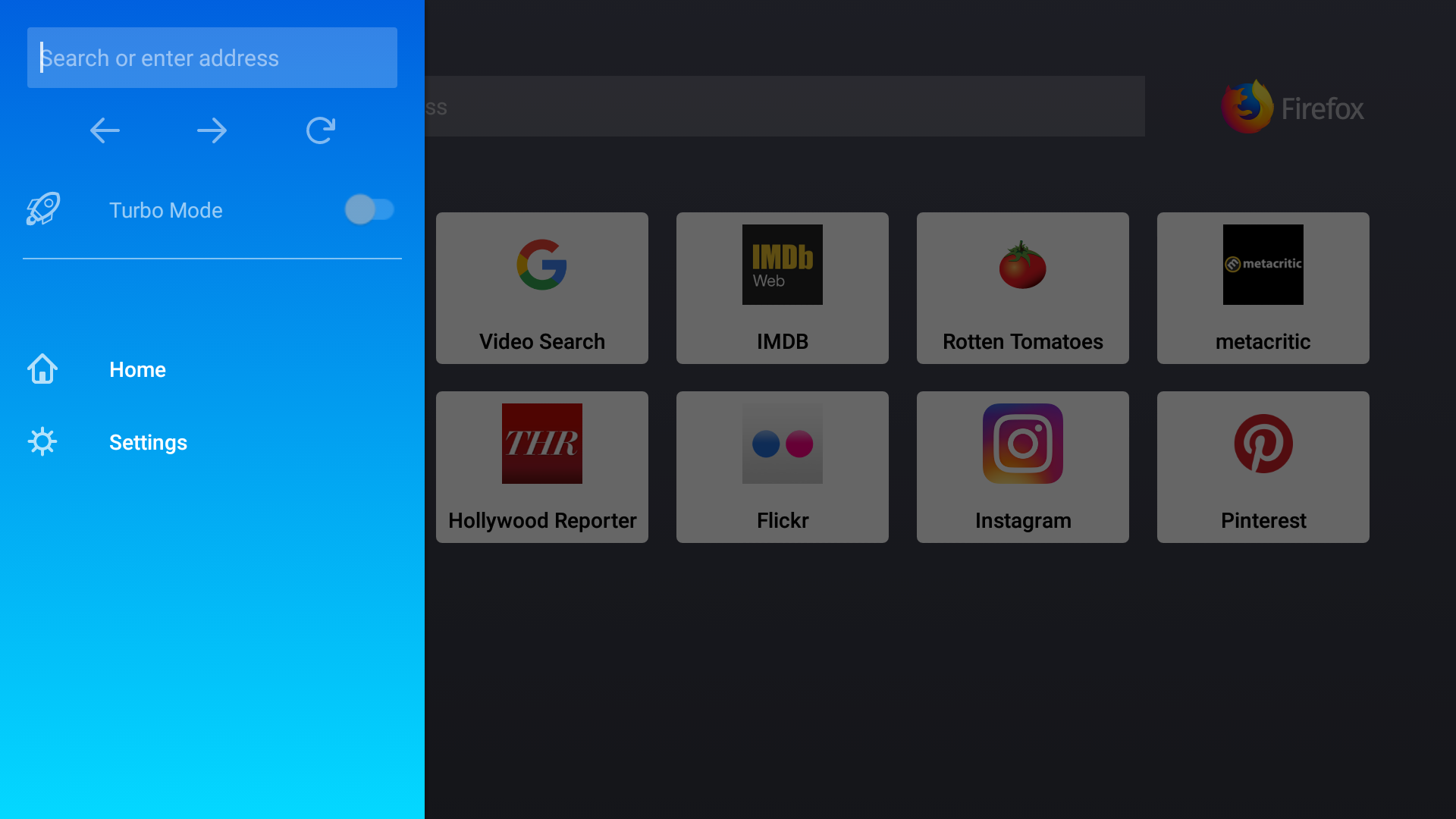 3. In the browse lane, click the switch next to Turbo Mode to toggle it on.
You can find Firefox for Fire TV in the U.S. Amazon Appstore for free, you'll need a 2nd generation or newer Fire TV device to get browsing.
This post is also available in: Deutsch (German)