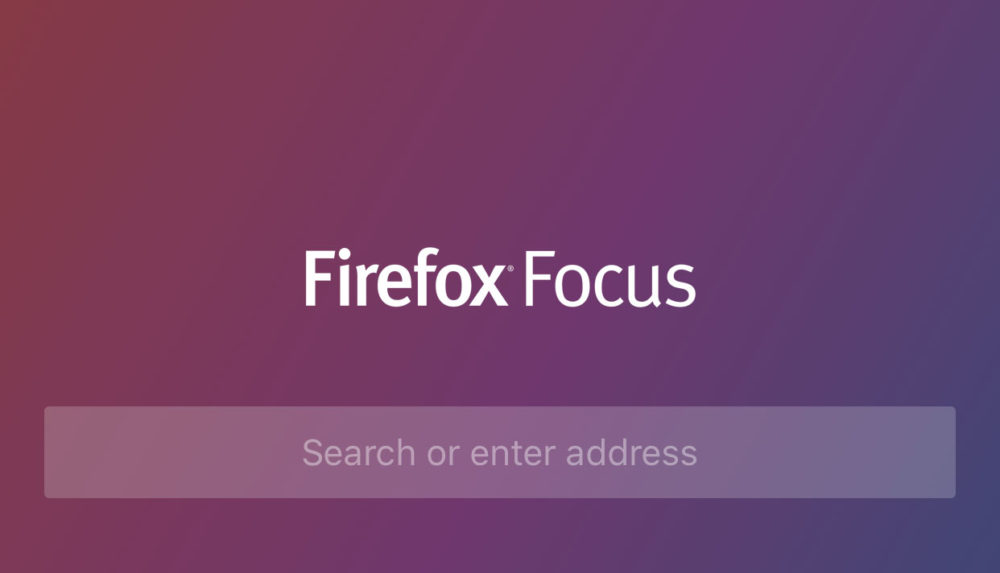 Introducing Firefox Focus – A Free, Fast Private Browser for iPhone
Today, we're pleased to announce the launch of Firefox Focus – a free, fast and easy to use private browser for iOS.
We live in an age where too many users have lost trust and lack meaningful controls over their digital lives. For some users, it seems as though your web activities can follow you everywhere – across devices, across accounts. To make matters worse, the web can often feel cluttered. That's why we are introducing the Firefox Focus private iPhone browser.
Focus is designed for the times when you don't want to leave a record on your phone. You may be looking for information that in certain situations is sensitive – searches for engagement rings, flights to Las Vegas or expensive cigars, for example. And sometimes you just want a super simple, super fast Web experience – no tabs, no menus, no pop-ups. The Firefox Focus private iPhone browser gives you just that.
Firefox Focus Automatically Blocks Trackers
Focus is set by default to block many of the trackers that follow you around the Web. You don't need to change privacy or cookie settings.  You can browse with peace of mind, feeling confident in the knowledge that you can instantly erase your sessions with a single tap – no menus needed.
Much of what makes mobile web pages slow is the technology used to track users on the web. Because Firefox Focus blocks these trackers, it is likely you'll notice a performance boost on the many sites that track your behavior. When you occasionally see a site that doesn't work because it is dependent on tracking, and if you don't mind that kind of tracking, Firefox Focus makes it easy to open your current site in either Firefox or Safari.
We look forward to your feedback on Firefox Focus.
You can download Firefox Focus from the App Store.
Firefox Focus continues to operate as a Safari content blocker on iOS, and users will be able to take advantage of Tracking Protection on both Safari and Firefox Focus.