The Download: Internet Health in the News for the week of May 26
This week, we read news on people (like Ev Williams), products (like Kin), companies (like Wikipedia) and government bodies (like the EU) fighting to make the Web a friendlier, more equitable, place for consumers and small businesses. On the flip side, we continued to follow the FCC's efforts to centralize the Internet by repealing net neutrality. And, we learned that kittens can hop like bunnies.
Decentralization
Ted Livingston, Founder and CEO of Kik, discusses how everyday digital activities are increasingly controlled by fewer and fewer companies, and announces a new cryptocurrency — Kin — to support a more open and decentralized Internet ecosystem. Developers will link arms to compete with the giants together, building a better future for society while also making money.
Today, Facebook, Alphabet (Google), and Apple dominate the U.S. economy, just like the automotive companies General Motors, Ford, and Chrysler did before them. But what this dominance means has changed — cars were national and tech is global. And, the tech labor force is a fraction of what the automotive industry's was. If we continue down a centralized path, "the skilled and the already rich make huge amounts of money, and everyone else gets the leftovers."
The EU's executive body is considering new rules that would prevent web platforms — like Google, Amazon, and TripAdvisor — from offering unfair terms to small businesses that use their services to sell or promote products. The commission's deliberations highlight ongoing concerns about the centralized power of U.S. technology companies, which had sparked a flurry of investigations, including a lengthy EU antitrust probe into Google.
In this op ed, Devin Coldewey disputes the FCC's positioning of proposed legislation that would roll back net neutrality. He argues that rolling back net neutrality would do anything but "Restore Internet Freedom," and backs up his reasoning with evidence on how the internet works, and how internet service providers make their money.
Digital Inclusion
As SurveyMoney's newest board member, the 35-year-old tennis star plans to help the company — along with others in Silicon Valley — diversify its workforce. Silicon Valley has faced criticisms in the past for its lack of gender and racial diversity and for discrimination in both areas. SurveyMonkey is attempting to change for the better within its own ranks.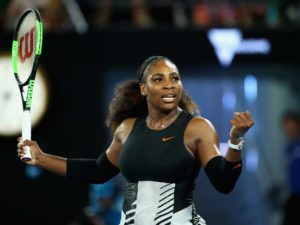 The International Finance Corporation (IFC) is one of the partners in a $100 million project from Google to build fibre networks in Africa to expand access to the Internet. The project, CSquared, already has local fibre networks in Ghana and Uganda, and now the IFC, Convergence Partners and Mitsui are backing the extension of the wholesale, carrier-neutral service across sub-Saharan Africa.
Online Privacy and Security
Lobbyists for Google, Facebook, and other websites are trying to stop the implementation of a proposed law in the U.S. that would strengthen consumer privacy protections online. The proposed law would require opt-in consent from Internet users in order for internet service providers to use their Web browsing and application usage history for advertising and other purposes.
Google already monitors online shopping — but now it's also keeping an eye on what people buy in physical stores as it tries to sell more digital advertising. Specifically, Google is launching a new tool that will track how much money people spend in merchants' bricks-and-mortar stores after clicking on their digital ads by mining credit card data.
Openness
Wikipedia is taking on the Australian government in a campaign calling for copyright law reform. The online encyclopaedia has started displaying top-of-page banners for Australian users urging the country to adopt "fair use" provisions, which has been recommended in six reports since 1998, but never adopted.
Many of us over here at Mozilla are big fans of HBO's Silicon Valley. And, this week's episode continued to touch on an issue we care deeply about: the need for patent reform. Without giving too much away, Richard (the series' loveable startup CEO) is faced with how to deal with a technology patent that was filed solely to block other innovators.
Web Literacy
Ev Williams, founder of Twitter and Medium, discusses challenges facing Internet users today — from fake news, to online harassment, to the increasingly limited free exchange of information. He discusses Medium as a means to reduce content consumption solely based on corporate and monetary interests, and his hope that internet users will demand more opportunities to create, share, and consume content freely without the influence of advertising.
Kittens and Rabbits Playing Together
This video resurfaced and made its rounds on the Internet this week. Enjoy.