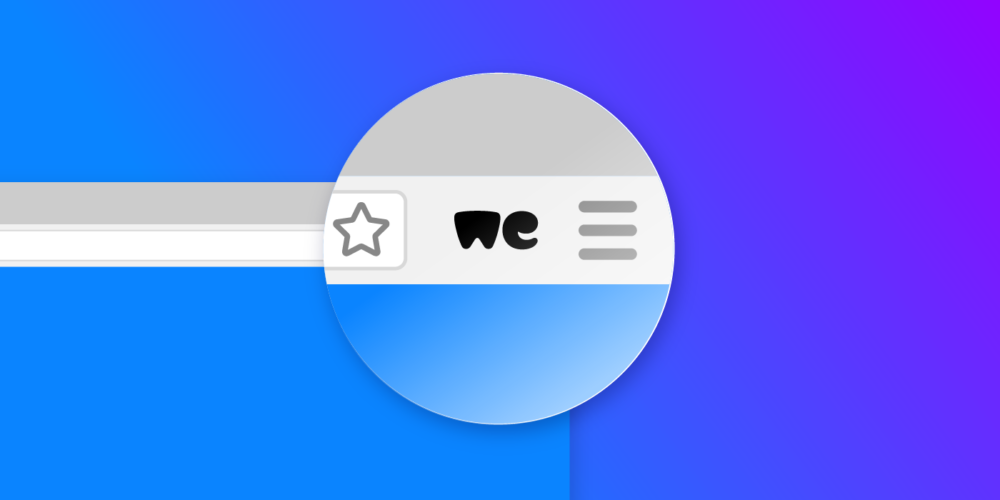 Free your mind and move your biggest files with the WeTransfer extension for Firefox
When you're in the zone, be it creative or analytical, anything you can do to stay there is an asset. It's part of why we build and design Firefox to be powerful, efficient and easy to use. It's also why extensions can be a magic powerup for keeping you in flow online. They help you get more done in the browser, saving your brain from taxing context switching.
The WeTransfer extension for Firefox is designed to keep you in your creative flow. It allows you to drag, drop and share up to 2GB of files, photos, music, videos and more at a time, all without leaving your browser window. WeTransfer is a completely free service. Once installed, you simply click on the WeTransfer logo in your toolbar and a popup appears where you can drag and drop your work for sharing.
This means you don't have to navigate away from the work you were doing while your files upload.
If you do navigate from the window to continue your work, the WeTransfer upload window will change color to let you know that it's complete, saving you precious seconds on productivity watching a status bar (unless that's your thing, in which case, status bar away, friends). Once ready, click on the "copy link" and you have your work ready to share and paste it into an email, message or whatever.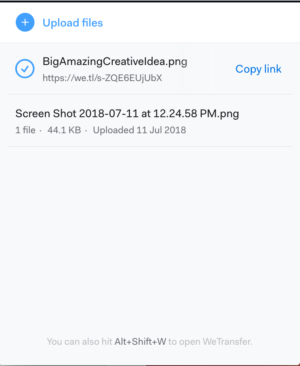 If worrying about your privacy distracts you from getting work done, WeTransfer takes your privacy seriously. For starters, they complied with GDPR even before it was required. They also don't require a login for free accounts, they don't track your files and they don't look at what you're sending. Along with a suite of Firefox features to help you manage your privacy, we hope this combo leaves your brain free to create and share the next great thing.
---
The new Firefox. Fast for good.
With 2x the speed, built-in privacy protection and Mozilla behind it, the new Firefox is the better way to browse. Get the new Firefox.

Mozilla is the not-for-profit behind Firefox, the original alternative browser. We create products and policy to keep the internet in service of people, not profit.

This post is also available in: Deutsch (German)