What We're Reading at the Office for Friday, March 17
Internet health headlines were abundant this week, covering topics from fake news to cyber-bullying to a company's secret tracking of our most intimate moments. Have a look below to see what we we've been watching and reading at the office this week.
Video of the Week
Choice, a nonprofit that defends consumer rights out of Australia, hired an actor to read all 73,198 words of Amazon Kindle's terms and conditions. It took him 8 hours and 59 minutes.
We agree with Choice: "No one should have to spend nine hours of their life reading a contract for a basic product." To watch the full readings, we've compiled them for you here.
Web Literacy
LA Times: How tagging butterflies can help you tell what's real and what's fake
Caren Cooper's op-ed offers a solution to combat fake news: citizen science (a practice that solved the mystery of how monarch butterflies survive the winter). Cooper asserts that all of us have the capacity as humans to make inquiry a habit using evidence. "The more we encourage it — and the more we participate in it — the better our chances of achieving something we need now more than ever: a shared understanding of the world that will allow reality to prevail."
Web Foundation: Three challenges for the web, according to its inventor
Web inventor, Sir Tim Berners Lee, discusses how the web has evolved, and what we must do to ensure it grows to benefit all of humanity. He points out challenges related to the lack of consumer understanding when it comes to how they're served political advertisements, fake news, and what happens to their data when they exchange it for free content.
NPR: In The Age Of Fake News And Alternative Facts, Al Gore Remains Optimistic
Al Gore believes that over time, it is in everyone's best interest to respect independent analysis of relevant facts. He goes on to assert that ultimately, free speech and free press — accessed through the Web — will have a self-correcting quality that combats fake news.
Online Privacy + Security
BuzzFeed: This vibrator maker was secretly tracking its customers' sexual activity
We-Vibe was secretly tracking how couples used their smart vibrator devices, including monitoring intimate details like time, dates, vibration intensities, temperatures, and patterns. The company has now agreed to compensate those who controlled the toy with the We-Connect app (they'll get up to $10,000 each), and also those who just used the vibrator (they'll get up to $199 each).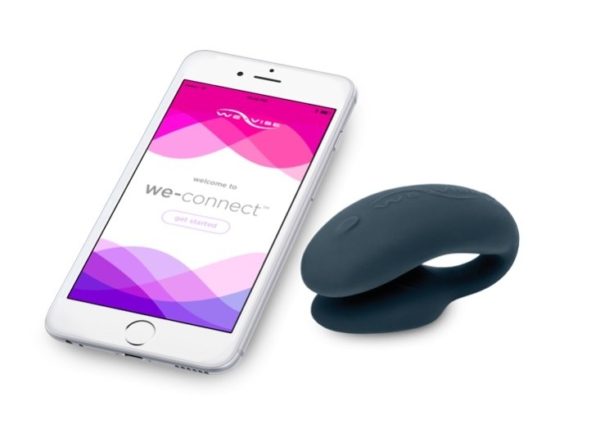 The Hill: Facebook warns developers against using data for 'surveillance'
Facebook, under pressure from civil liberties advocates, has updated its policies to explicitly prohibit the use of company data for surveillance purposes.
Ars Technica: Advertisers look forward to buying your Web browsing history from ISPs
Legislation has been introduced in the U.S. that would overturn the FCC's rules for Internet service providers (ISPs) that protect the privacy of Internet users. While advertisers are thankful, concern over the potential of this legislation is growing. If no agency enforces privacy rules, consumers wouldn't have the ability to stop ISPs from invading and selling sensitive information about their health, finances, or even their children.
Digital Inclusion
Wired: At SXSW, tech reckons with the problems it helped create
South by Southwest panels at this year's conference revolved around what is hurting the Internet, including online harassment our own unconscious human biases being built into the software we create.
USA Today: Kesha: The Internet is mostly not a healthy place for me
The TiK ToK artist spoke and participated in an anti-bullying workshop in Austin during South by Southwest. She noted that the Internet can be a force for good, when we can connect with each other and rally for the things we believe in. But she called out cyber-bullying a danger on the internet, and offered that if you encounter trolls or bullies online, it's important to not let their comments define you. She went on to talk about the importance of living a life offline.
Vogue: Emma Watson Is the latest victim of hacking—what can we do to better protect women online?
Private photos of Emma Watson have been stolen and leaked on the Internet, and this is is only the latest instance of hostility directed toward women online. Vogue offers that adding more female perspectives in the fight against online harassment and diversifying our cybersecurity industry will inevitably lead to a variety innovative approaches in addressing this increasingly prevalent problem. "Women in STEM, we've found your calling."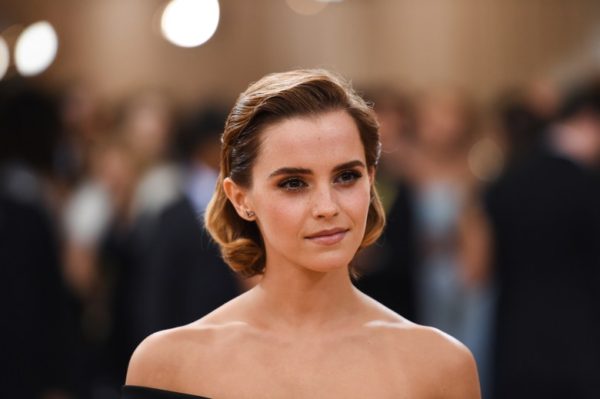 TechCrunch: Omidyar Network and the Anti-Defamation League are launching a center to combat cyberhate
With hate crimes reportedly on the rise, the Anti-Defamation League (ADL) is setting up a new outpost in Silicon Valley. The ADL is looking to marshal the resources of Silicon Valley's tech community to create better tools to "monitor, track, analyze and mitigate hate speech and harassment across the Internet."
Open Innovation
Washington Post: The crucial service Trump left out of his massive infrastructure goals, and how the FCC wants to fix it
When politicians talk about infrastructure, they typically mean the basics: roads, bridges, ports, etc. But Ajit Pai, chairman of the FCC, wants the government to expand the way it priorities infrastructure to include high-speed Internet. Pai noted in a speech on Wednesday in Pittsburgh that high-speed Internet access gives rise to entrepreneurship. If people have it, they can "raise capital, start a business, immediately reach a worldwide customer base, and disrupt an entire industry."
Decentralization
Harvard Business Review: What blockchain means for the sharing economy
Blockchain technology, new to the market, makes peer-to-peer transactions possible without big companies capturing the profits of their exchanges. The technology holds a lot of promise for a decentralized Internet and economy at scale, and we can expect to see new kinds of organizations pop up that are administered collectively, by all individuals interacting, over the coming months and years.