I don't know about you, but my "read later" file is brimming with stories about phones being confiscated at the border, security breaches affecting millions, cellphone rights guides and phishing scams. Just last week, I added a story about cryptoparties.
I first heard about cryptoparties when Ashley Nicole Black put out her spot-on Ms. Robot piece:
Matt Mitchell, host of the worst party Ashley ever attended (her words, not mine), is a digital security trainer and a Mozilla-Ford fellow. Matt dedicates his time to helping curious people learn about their data privacy options by speaking at conferences around the world and by organizing the Harlem Cryptoparty meetups in his own backyard.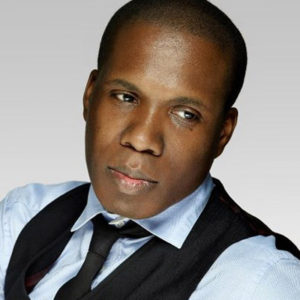 And he has offered to personally coach some of you on your personal data practices.
We're going to match 12 people with Matt for 1:1 data coaching sessions where you can discuss your concerns, ask questions and get advice. Each call will last up to an hour.
During your session with Matt, you'll have a chance to ask those burning questions of an expert, and, for the record, there are no overly-paranoid and/or dumb questions when it comes to your data privacy. Here are mine:
Is it OK to log in to my email / Amazon / bank / newspaper subscription account on an open wifi at the corner coffee house?
Should I use a password manager?
What happens if I decide to encrypt my Android phone?
Is it a bad idea to RSVP for Facebook events like marches and protests?
How do I know if a site is secure?
Should I log in to other sites using my Facebook and/or Google ID?
I keep hearing about PGP keys. What are they, and should I have one?
If you are selected, Matt will talk to you over video calls, so you can participate from anywhere, provided you have a webcam and Internet access. We'll record the sessions and share the best stories in short videos so that curious, concerned people just like you can learn along.
Ready to apply? Fill out the form below, and we'll be in touch.