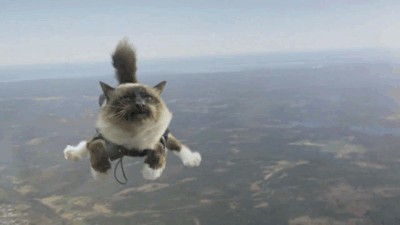 Procatinator — What do you get when you pair cat gifs with music? 30 minutes lost from your day.

CSS Minesweeper — A tiny noJS game built using only CSS and HTML.
Daft Punk's 'Get Lucky' in Mario Paint Composer — Catchier than the original, which is saying a lot.


Dizzee Rascal's gif video — Based on a series of loops, this video for "I Don't Need A Reason" proves that gifs are going mainstream.
Space Jam — The original website from the movie Space Jam. This was the web in 1996.
Wicked football play — Sports highlights don't make our hotlist very often, but this one is worthy.


Defiant Typeface — A former NSA special intelligence agent  designed this free 'disruptive' typeface to evade machine intelligences.
Remix the City — Videogami (animated video mosaics) created by youth.
15 Back to School music videos — Transport yourself back to 1986 with the Beastie Boys video for (You Gotta) Fight For Your Right (To Party).
Super Mario Brothers Parkour — Mario and Luigi doing what they do best: freerunning.