I attended the White House Science Fair as a representative of my MOUSE Corps team, Hudson High School of Learning Technologies, and Mozilla and Hive NYC. While there, I got to see amazing youth projects from all around the nation and shared my assistive technology project, The Dining Band, with fellow innovators/students and special guests such as Bill Nye The Science Guy, Kal Penn, and NASA engineer, Charles Boldon.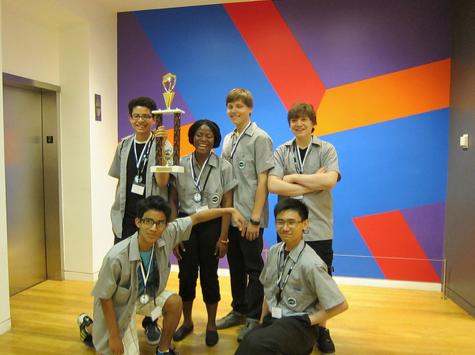 This event made quite the impact on me. I consider myself a maker, but it was inspiring to see myself as part of a larger movement. I was excited to hear about the president's commitments to giving more students opportunities to learn more about science, technology, engineering and math (STEM), like AmeriCorps STEM volunteers visiting schools, or the Maker Party campaign from Mozilla and The National Writing Project that will inspire people around the world to have fun while learning new skills.
President Obama said, "We've got to do everything we can to make sure that we are giving these young people opportunities to pursue their studies and discover new ways of doing things." Well, President Obama, we young makers will hold you to that promise and continue to utilize these opportunities provided to the best of our abilities.
MY DAY IN PICTURES
I was invited to the White House Science Fair after my MOUSE Corps team's tech project won the top prize at the Emoti-Con NYC Youth Media & Technology Challenge:
We designed a "Dining Band," a wrist-mounted distance and temperature sensor device that helps people who are blind or visually impaired discreetly locate food on their plate as they are eating.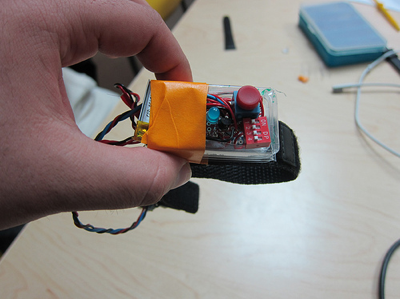 Here's me and 15-year-old Senqué A. Little-Poole from Hive Pittsburgh, who was there to showcase his research on how to use anti-virus cells to cure diseases.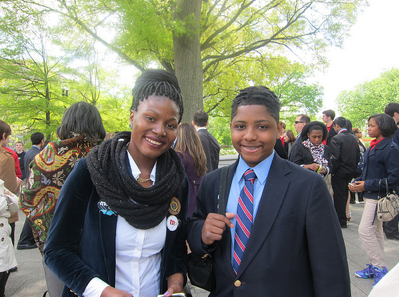 Here I am jumping in front of the US Treasury Department.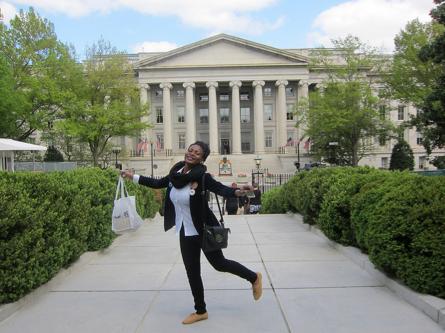 This is moments before President Obama shook my arm (not hand), which was pretty awesome: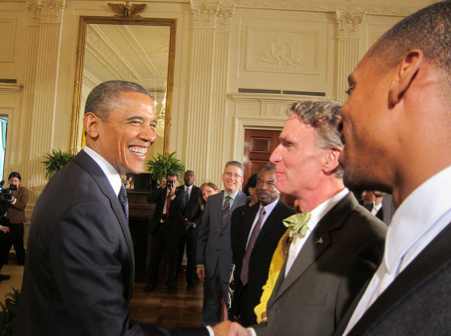 I listened to Obama's speech from the second row.


Here's me taking a selfie and talking about my project with Bill Nye (The Science Guy).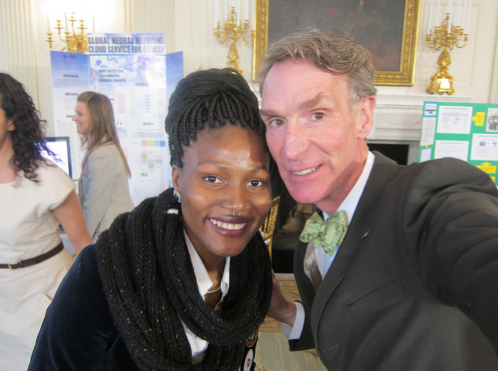 I was very inspired by my fellow student makers — especially Easton LaChapelle, who created a neural activated biochemical prosthetic arm.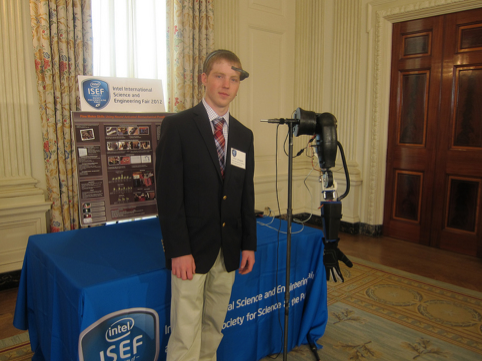 P.S. I got to try the Fried Thunder, Cheesecake Chimichanga at Union Station in D.C.!