MozFest kicks off with a bang
The traditional kickoff to #MozFest, Mozilla's annual festival celebrating the open web, is the Science Fair evening reception. This year, more than 900 attendees participated, making it our largest Science Fair ever!

Ravensbourne was buzzing as participants demoed their projects, prototypes, ideas and hacks. People from around the globe mingled with drinks in hand, discussing innovative ideas for making music on the web, learning and teaching code, controlling how our data is shared on the web and more.
MozFest Science Fair projects included:
BRCK,  a self-powered, mobile WiFi device designed in Nairobi, Kenya and intended for use in rural communities. Built by creators of Ushahidi, Crowdmap and the iHub, BRCK is physically robust, able to connect to multiple networks, a hub for all local devices and contains enough backup power to survive a blackout.



Serendipidoodle, an app that generates two random words to be drawn. Participants are invited to consider the words, decide if they want to represent them literally or metaphorically, and interpret the words in a doodle. The drawings are then shared on Twitter. For lovers of wordplay and sketching, this is an experience where chance meets art.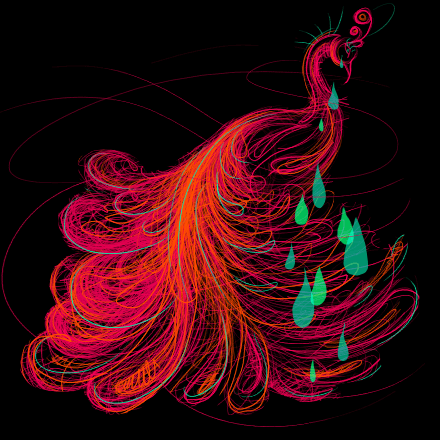 Erase All Kittens, an innovative online platform game that teaches young people to code and create on the web by encouraging them to hack into levels, written in HTML and CSS in order to complete the game.



Terms of Service, by Michael Keller and Josh Neufeld, is a graphic novel explaining our role in the world of Big Data. Produced with AlJazeera America, it's a gorgeous antidote to the normally dense, jargon-laden coverage of this issue.

#YourFry
is a wonderful example of the Internet of Things in action. The publishers of Stephen Fry's latest book invited the public to create digital hacks of the project. Michael Shorter used conductive ink allowing you to touch different areas on the book's cover to play different stories from the book in audio format.
After a night of socializing, MozFest participants will get their hands dirty tomorrow, meeting in hundreds of
interactive sessions
, finding kindred spirits to collaborate with, and starting the hands-on process of hacking solutions to some of the most pressing issues on the web.
Get Involved: