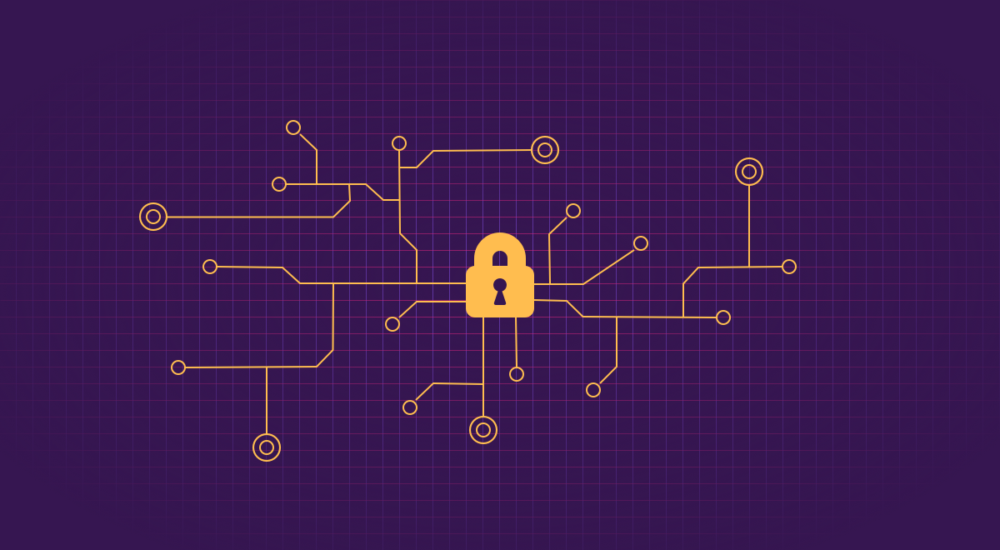 Pozwól Firefoksowi blokować skrypty kopiące kryptowaluty na Twoim komputerze
Czy wentylatory Twojego komputera uruchamiają się nagle bez przyczyny? Masz zaskakująco wysokie rachunki za prąd? Bateria w laptopie wyczerpuje się znacznie szybciej niż kiedyś? Przyczyną może nie być nałogowe oglądanie seriali na Netfliksie ani wirus. Zasoby Twojego komputera mogą być wykorzystywane przez skrypty kopiące kryptowaluty, które działają bez Twojej wiedzy i zgody. Brzmi jak coś ze słabej gry albo filmu klasy B? Zapewne, ale choć kopanie kryptowalut brzmi jak fikcja, może mieć realny wpływ na Twoje życie.
Skrypty kopiące waluty to niewielkie programy, które za pośrednictwem przeglądarki przeprowadzają na Twoim komputerze operacje znacznie zwiększające zużycie energii bez Twojej wiedzy i zgody. W zasadzie kradną one moc obliczeniową Twojego komputera, aby pomóc komuś zarabiać pieniądze. Naszym zdaniem tak być nie może, dlatego wzmocniona ochrona przed śledzeniem w Firefoksie obejmuje też blokowanie skryptów kopiących kryptowaluty.
Jak działają skrypty kopiące kryptowaluty?
Kopanie kryptowalut wymaga zwykle rozwiązywania skomplikowanych problemów kryptograficznych, co zużywa ogromne ilości energii. Z kolejnymi wydobytymi jednostkami złożoność problemów rośnie, dlatego do rozwiązywania nowych kopiący potrzebują coraz więcej mocy obliczeniowej (która kosztuje). Żeby uniknąć płacenia za energię i zasoby, nieuczciwi kopiący stosują specjalne skrypty, które wykorzystują moc obliczeniową Twojego komputera i w ten sposób dokonują obliczeń na Twój koszt. Często jest tak, że użytkownicy zgadzają się na pracę skryptu na ich komputerze, ale wtedy odbywa się to za zgodą obu stron. Jeśli z Twojego systemu korzysta nieupoważniony skrypt kopiący kryptowaluty, zauważysz między innymi szybkie wyczerpywanie się baterii, częste załączanie się wentylatora (co oznacza, że komputer intensywnie korzysta z mocy obliczeniowej i generuje ciepło) lub wyższe rachunki za prąd. Wydobywanie kryptowalut wiąże się z tak wysokim zużyciem energii, że eksperci z dziedziny ochrony środowiska obawiają się o jego wpływ na planetę. Żeby zwalczać te niechciane skrypty, nawiązaliśmy współpracę z platformą Disconnect i utworzyliśmy listy domen, które obsługują skrypty do kopania kryptowalut. W ten sposób możemy je blokować bezpośrednio z poziomu Firefoksa. Gdy pobierasz Firefox, ochrona przed śledzeniem jest domyślnie włączona, dzięki czemu żaden skrypt nie będzie kopał kryptowalut na Twoim urządzeniu. Wniosek? Nie musisz znać niuansów kopania kryptowalut czy blockchainu, żeby zabezpieczyć się przed nieuczciwymi wirtualnymi górnikami. Pobierz i zainstaluj Firefox, aby dodać skrypty kopiące kryptowaluty do zagrożeń online, których nie musisz się już obawiać.
This post is also available in: English (angielski) Deutsch (niemiecki) Français (francuski) 简体中文 (chiński uproszczony) Indonesia (indonezyjski) Italiano (włoski) Português (portugalski, Brazylia) Русский (rosyjski) Español (hiszpański)