Mozilla launched a 3D collaborative art project called Mark Up in early June. Inspired by the beliefs in the Mozilla Manifesto and the work of Evan Roth, Mark Up was created to be an open Web application that allowed users to make "marks" in support of the values of the open Web.
Using an open-source technology called Graffiti Mark Up Language (GML), <canvas> and JavaScript, Mark Up captured movement on the X, Y and Z axes to record details about individual marks creating rich and detailed visuals that can be browsed in 3D.  You can read more about the project on Laura Mesa's blog post.
Since launch, the Mark Up project has collected over 1.4 million marks from all over the world and easily achieved our goal of 1 million.  Participation has ranged from submitting initials and writing statements of support to full works of art, and here are a few of our favorites: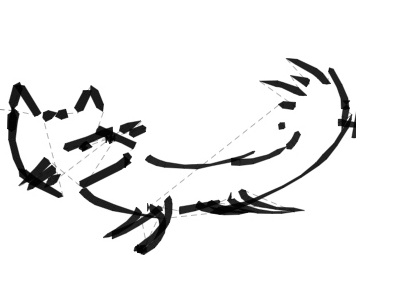 Other Stats:
Site available in 14 languages at launch
At our peak, 25K signatures were left per hour

Average of 112K page views per day

90% of participants came from outside of the United States, with the most coming from Germany and Brazil.
Now that the campaign has drawn to a close, and in accordance with the vision of the project, we want to make the code and data collected on the site available under the Creative Commons share-alike license to help others with similar or future projects. Mozilla used the technology to collect marks for the open Web, but you could imagine other causes or artists using Mark Up code to inspire their own collaborations, including art projects and social statements.
All of the marks submitted have been sanitized and all personal data removed.  You can download the anonymous and aggregated GML files from here for use in further analysis or similar projects. You can also access to the code on GitHub.
Thanks again to all those involved in this project and we hope that GML and the Mark Up site will inspire future artistic collaborations on the Web.