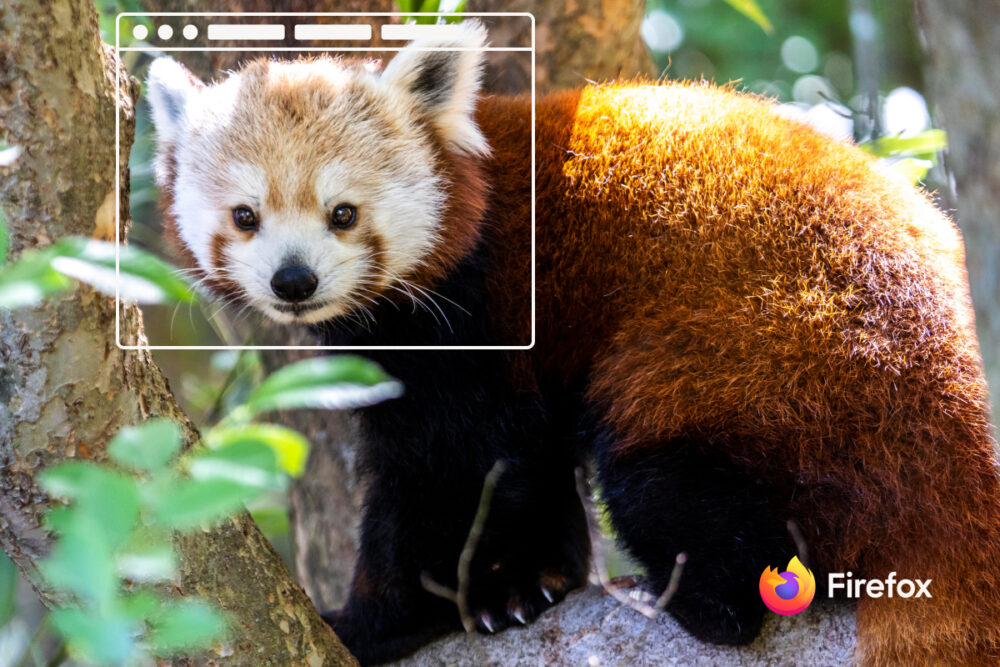 Firefox IRL: Meet Rose and Ruby, Zoo Atlanta's red panda sisters 
Did you know that the red panda is also known as a firefox? Sept. 16 is International Red Panda Day, so we thought it would be a good time to visit a Firefox, ahem red panda, in real life and talk to their caretakers at zoos across the U.S. See our full series of interviews here.
Do you remember the story, "Little Women"? It's a classic tale about sisters who experience the ups and downs of life. Well, here's another sister story to follow right at Zoo Atlanta, where a "Little Women" tale of red panda sisters is unfolding this summer.
Recently, Zoo Atlanta welcomed red panda sisters, Rose and Ruby from Zoo Knoxville. Their caretaker Michelle Elliott, Senior Keeper in Mammals at the Zoo Atlanta, shares fun facts about their red fur and her inspiration for becoming a zookeeper.
Tell us about the red pandas you care for:
"We recently welcomed sisters Rose and Ruby to Zoo Atlanta from Zoo Knoxville, and they are still living in a special area for newly-arrived animals while their habitat receives some upgrades to make it a better fit for two red pandas (we previously had just one). While there, they are taken care of by an animal care teammate who welcomes all of the Zoo's new animals – she gets to care for wide variety of species! She reports that they are doing great and are really beginning to show their separate personalities. We can't wait to meet them!"
What's the coolest part about working with red pandas?
"I love that there's always something more to learn about them! Did you know that red pandas have red fur to blend in with a moss that grows in the trees in their native habitat, or that they don't actually have paw pads? Their fur on the underside of their paw is just super dense. They are really neat animals!"
How did you get your start as a zookeeper?
"My inspiration to become an animal care professional came when I participated in an overnight program at Zoo Atlanta at 9 years old. I fell in love with the tigers, and when our instructor told us they were endangered, I decided to work in the conservation field so I could help save the species."
What does your typical day look like?
"We arrive a couple hours before the Zoo opens to give the animals their morning meals, set up the public habitats for the day with enrichment, and do positive reinforcement training sessions with the animals. Once the Zoo is open and the animals are in their habitats, we clean their behind-the-scenes areas and prepare those with fresh hay beds and even more enrichment for the evening. There are often Keeper Talks, midday feedings, behind-the-scenes tours, or meetings in the afternoon, and at the end of the day we give the animals access to come inside to eat their dinners and start making a new mess for us to clean tomorrow!"
Thank you, Michelle, for sharing your stories. We can't wait to for Rose and Ruby to meet everyone who visits them in their new habitat.
Get Firefox
Get the browser that protects what's important