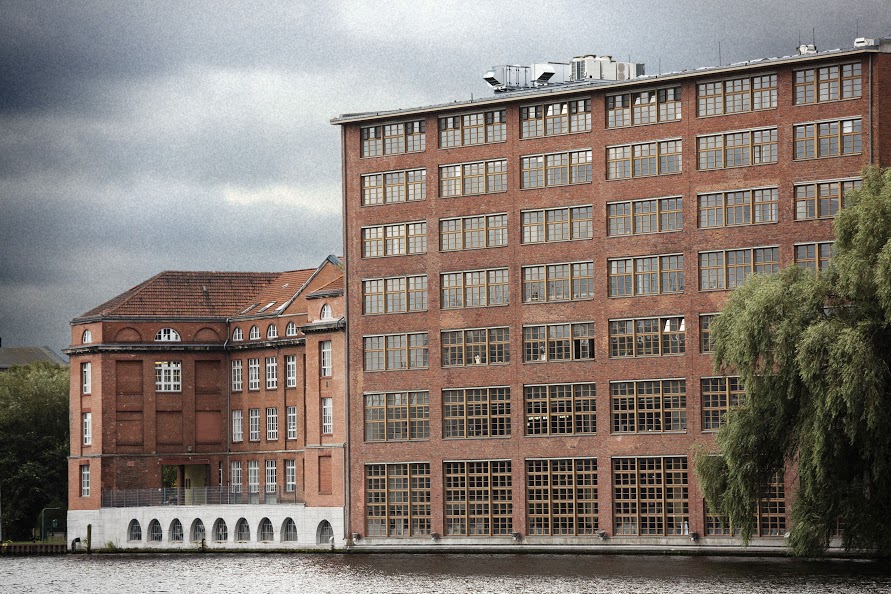 Mozilla Berlin office, a browser you can step into
The new Mozilla Berlin office opens this month, and for visitors and employees alike, the space evokes something different than a typical tech campus. Mozilla Berlin feels human and very European.
On the outside, the office looks like an old factory, with welded steel beams and industrial muscle more evocative of iron and steam than software and web advocacy. But as soon as visitors open the massive front doors and step inside, they feel an amazing transformation of scale.
"We're using art installations to bring topics like privacy, internet health and encryption to life in a visual, interactive way," Mozilla Associate Creative Director Yuliya Gorlovetsky said. "It's like stepping into a web browser itself."

Mozilla and The Green Eyl
To create this special place, Mozilla worked with The Green Eyl, a design and research studio based in Berlin and New York that creates exhibitions, installations, objects, images, interactions and algorithms.
The first installation visitors encounter at Mozilla Berlin is a doorway through a visual kaleidoscope inspired by Mozilla's commitment to free and open web technologies. The piece, titled "Web-Kaleidoscope," uses various elements of web pages as building blocks, creating an immediately immersive experience.
"Some of Mozilla's stories are complex and technical, so The Green Eyl seemed like a perfect partner. They build these great experiences that manage to be consumer-friendly and remain grounded in technology at the same time." Gorlovetsky said. "We wanted people to get that technology message right away, and feel inspired to step inside and build a community together."

Young, Open and Interconnected
Mozilla chose Kreuzberg as the office site in part for its immediate surroundings, which feature the Spree River and a view that inspires dreams of the wider world — young, open and interconnected on a global scale.
Kreuzberg is also brimming with international diversity, culinary excellence and cultural highlights. To bring that whole vibe together, The Green Eyl and the Mozilla Workplace Resources Team joined efforts to create a great event and open-community space.
The artwork on display in the Mozilla Berlin office features both "Web-Kaleidoscope" and a second installation inspired by encryption titled "Hidden Stories," with hidden messages that change and reveal themselves dynamically.
The plan going forward is to install pieces similar to "Web-Kaleidoscope" and "Hidden Stories" at other Mozilla Spaces, too, with Mozilla San Francisco and Mountain View coming up next.
One particularly exciting piece that will remain unique to Mozilla Berlin is "Packet Switching," a large Mozilla sign made of ping pong balls, pneumatic air, and vacuum tubes. "Packet Switching" has the feel of contemporary art, but it also visually refers to a unique history 150 years ago in Berlin, when people used vacuum tubes to convey quick messages — a kind of 19th century texting device.
"These installations express ideas and values through technology, which is what we do every day as a company,"  Gorlovetsky said. "It was important that the work reflect the analog origins of the web, as well. There's a contemporary nostalgia theme, one that blends our past with our future. I'm excited to see how Berlin and the Mozilla community reacts to it."
We look forward to welcoming you to Mozilla Berlin and invite you to step into the web at one of our community events!