Mozilla's Maker Party Starts Today
It's here: Maker Party starts today!
From July 15 – July 31, Mozilla community members around the globe will come together to teach the Web through fun, creative and hands-on activities. In past years, we've created everything from robots and educational browser games to original artwork and dance moves. We can't wait to make more cool stuff this July.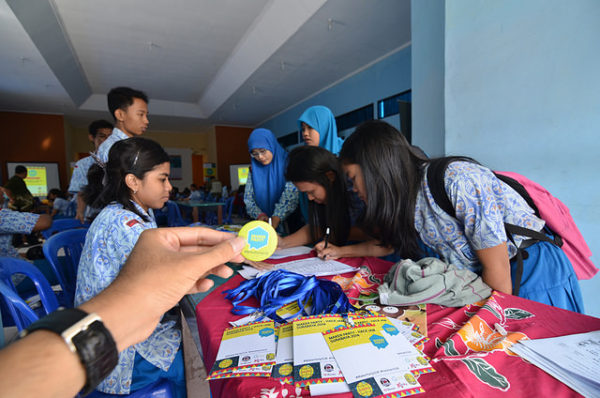 Over the course of the next 17 days, we'll be sharing activities for teaching web literacy. Specifically, we'll focus on three important digital skills: how to read, write and participate on the Web. This is a team effort: we're working alongside like-minded organizations and individuals to achieve universal web literacy. So, attend a Maker Party or host one of your own. And make sure to invite your friends, family and community.
Our first Maker Party activity? The IP Address Tracer game, which helps you read the Web. With this activity, learn how your device connects to the Internet. Every device — whether a laptop, desktop or smartphone — has a unique IP address. You'll also learn why an IP address is personal information, and how protecting it protects your privacy. If you don't have an Internet connection, you can try our lo-fi version using just a pen and paper.
Our second activity is all about writing on the Web: meet Webmaker, Mozilla's new, open-source Android app for creating and sharing original content. Webmaker allows you to create online in minutes — it's intuitive, simple and built for smartphone users of any skill level. You can create so much: a recipe book, a birthday card, a photo album, a comic strip. And everything you create can easily be shared with and remixed by your friends. No device or Internet access? No problem. Try this lo-fi version of the activity.
Our third activity, Hack My Media, is all about participating on the Web. Use Mozilla's X-Ray Goggles tool to peer at the code behind a website. Then, remix the HTML to create a version of your very own. Swap in photos, headlines and other content to make the site reflect your personal identity and reflections on the media you consume — then share the URL with your friends. If you're offline, try the lo-fi version.
As you start planning your Maker Party, remember: we're here to help. In addition to the above three activities, Mozilla has several other interactive ways to teach the Web. Find them on our Teaching Activities page.
Visit our Event Resources page to ensure your Maker Party is impactful: you can download all sorts of art and decorations. We'll also help you plan your event by sharing tips for finding the perfect venue, inviting media and more. Whether your Maker Party is three friends around a kitchen table or 50 students in a classroom, we can help. Email us anytime at makerparty@mozilla.org.
And don't forget to share your party with us — and the world. Tweet this message from your event (and send us a photo, too):
I'm taking part in @Mozilla's #MakerParty this July! Join us to create cool stuff online and help #TeachTheWeb: mzl.la/makerparty

Thanks for reading. Now, let's party!