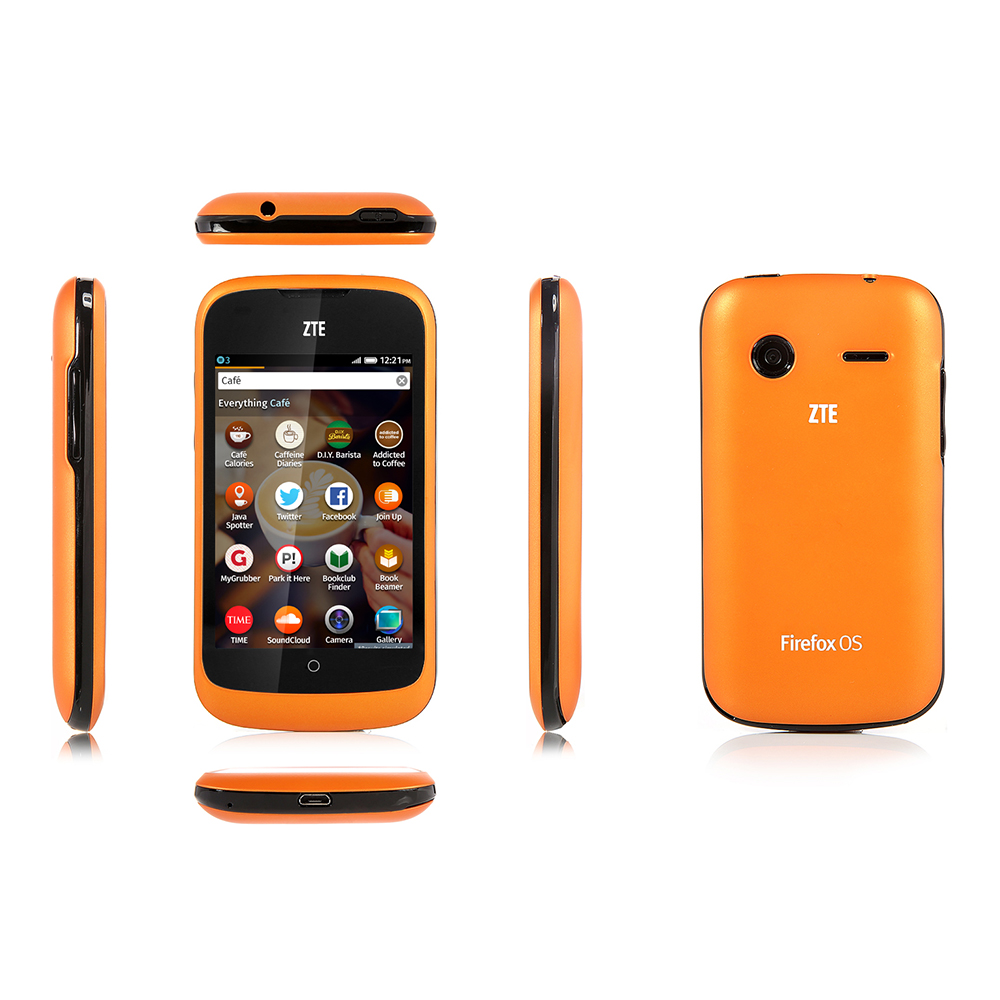 ZTE Will Soon Start Sales of Firefox OS Phones on eBay
ZTE announced today that sales of the ZTE Open Firefox OS phone will start soon on eBay. We are excited that soon developers and curious, early adopters around the globe will be able to get their Firefox OS phone, just one month after the initial commercial launch.
Targeted at the first time smartphone user, Firefox OS smartphones are the first devices powered completely by Web technologies. Users get the performance, personalization and price they want in a smartphone packaged in a beautiful, clean, intuitive and easy-to-use experience.
Firefox OS smartphones literally change and transform with the user to meet their needs at any moment. Searching for a favorite music artist results in apps to buy songs and listen instantly, purchase concert tickets and more. Users can discover apps to use once or download to keep, providing a completely customized experience with the right content at the right time.
Firefox OS also includes all the things people expect from a smartphone – calls, messaging, email, camera – and those that they want, such as built-in social integration with Facebook and Twitter, location-based services like Nokia HERE maps which include local transit and traffic information, much-loved features like the Firefox Web browser, the Firefox Marketplace and much more.
Mozilla's vision is to create a more powerful, open Web, so as more browsers adopt the open Web technologies that power Firefox, Firefox OS and Firefox for Android, you will be able to take the apps you purchase with you across other platforms and devices. Firefox OS also delivers the exceptional security, privacy, customization and user control that you have come to expect from the Firefox Web browser.
The ZTE Open Firefox OS smartphone will be available in the ZTE eBay US and UK stores for 79.99 USD and 59.99 GBP respectively. There won't be any local apps or features because these devices are general, unlocked global variants targeted at developers and early adopters around the globe. As the devices are open market devices, they are not optimized for specific networks.
Dr. Li Gong, Mozilla Senior VP of Mobile Devices said, "Mozilla is dedicated to moving the Web forward as a platform for innovation and building products that people love. We are pleased that now we will put the full power of the Web in even more people's hands. With a great potential user base, we know that even more developers around the world will create their apps with new APIs to stimulate an inspiring new wave of innovation."
Wenhong Dai, VP of ZTE Corporation said, "It is great honor to be a partner with Mozilla and launch Firefox OS smartphones ZTE Open to worldwide markets. As a well-known mobile manufacturer, ZTE is devoted to bring convenience and options to global consumers via advanced technology. It is strongly believed that this phone will bring fresh smartphone experience to users and attract more developers to learn Firefox OS and Web apps."
For more information: