Firefox Sync is a built-in feature of Firefox 4 Beta that brings Firefox browsing history, boomarks, open tabs and passwords across all of your devices.
Secure *and* easy to use
We designed Firefox Sync to keep personal data secure. Until now, this meant setting up Firefox Sync was pretty involved, especially on mobile devices. Not anymore. With the latest Firefox 4 Beta release, we made some significant UI improvements to make setting up new accounts or devices for Firefox Sync easier and faster.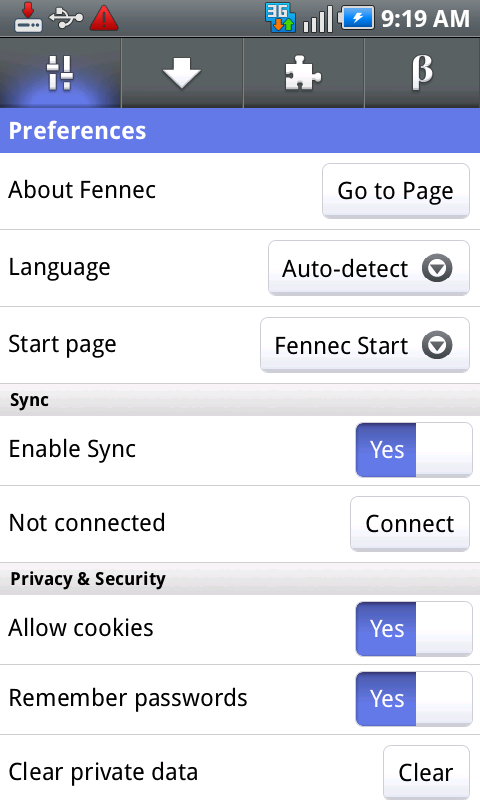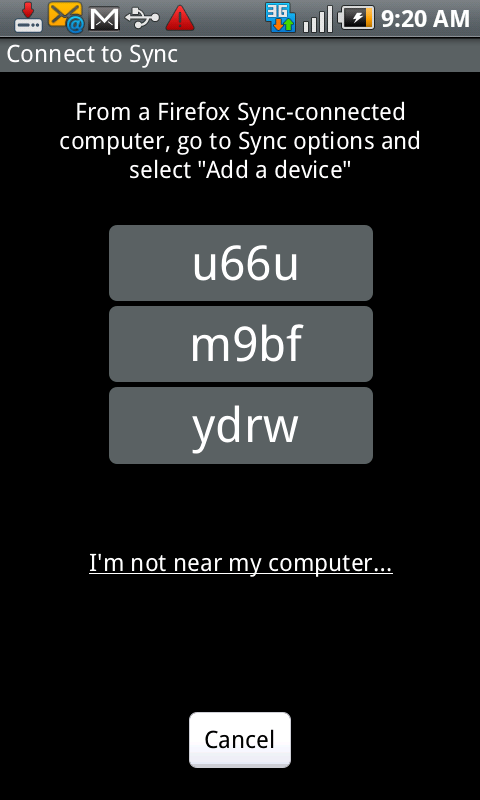 Creating a new account:
Creating a new Firefox Sync account is now streamlined, just like signing up for any web service online. You are no longer required to come up with a Secret Phrase or a Sync Key — it is automatically generated for you.
Adding new mobile devices:
For those of you who have paired a Bluetooth headset to your phone or setup your PS3/XBox to play your Netflix videos, the Sync easy setup process will look very familiar. Here's how it works:
Launch the latest Firefox 4 Beta on your mobile phone, tap on the Browser Tools button and tap on "Set up Sync". A 12 character code will be generated.
Launch Firefox 4 Beta on your desktop and go to Firefox->Preferences->Sync.
Choose "Add device" and enter in the 12 character code on your mobile.
You're done! Firefox Sync account information will synchronize with your mobile phone.
Important: Make sure your phone is connected to the Internet and you have access to Firefox Sync on your desktop.
If you are using Firefox Home on your iPhone/iPod, be sure to get the latest update (version 1.1) and read this blog post for more details on how to get the easy setup working on your iPhone/iPod.
For more information, watch this short step-by step setup video for new users.
For existing users:
You can now use the easy setup mechanism to add new devices if you already use Firefox Sync (requires the latest Firefox 4 Beta and is not available for the Firefox Sync add-on). Note that the original setup method still works if you prefer entering a username, password and Sync Key. If you are interested in all the technical details, be sure to read Sync engineer Philipp's blog post.
As always, we appreciate your feedback.
Mobile: If you're using Firefox on your Android or Nokia N900 go to Tools>Preferences> Beta Tester Tools and provide your input.
Desktop: Submit your feedback.
—
The Firefox Sync team