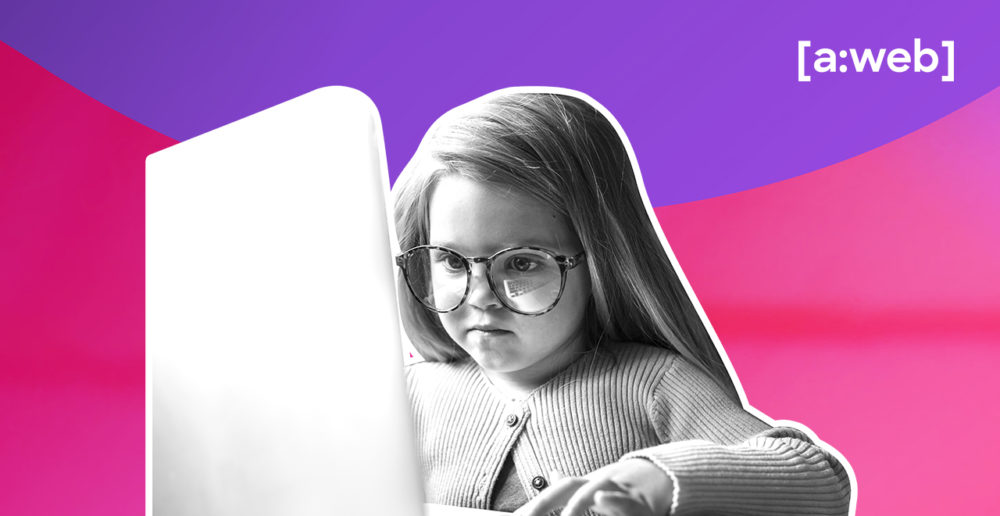 Firefox Podcast – #2: New Kids On The Web (Wenn Kinder online sind)
In der neuesten Folge von aweb beschäftigen wir uns mit den "New Kids on The Web" (Die neuen Kinder online) – der ersten Generation von Menschen, denen eine Welt ohne Internet, Social Media und Always-on völlig fremd ist. Und mit der anderen Seite, nämlich uns und unseren Eltern. Wer geht eigentlich wie mit dem Internet, Privatsphäre und Persönlichkeitsrechten um?
Diese Frage hat sich auch Toyah Diebel gestellt – und ein Kunstprojekt ins Leben gerufen, das dazu aufruft, diese Verhalten im Netz in Frage zu stellen. Müssen Kinder online gestellt werden? Wir haben uns mit ihr in dieser Folge von [a:web] unterhalten.
Die New Kids on The Web über die viele "Erwachsene" die Köpfe schütteln, voller Angst und Sorge darüber, dass die Hirne und Gefühle dieser Kinder und Teens zu vertrockneten Weintrauben mutieren, sind  vielleicht viel reflektierter und gehen bewusster mit dem Internet und neuen Technologien um. Oder?
Tatsächlich landen viele Kinder schon im Netz, bevor sie das Wort 'Browser' überhaupt aussprechen können. Das liegt dann meist an den Eltern. Kinderfotos, die früher ins Familienalbum geklebt worden wären, landen heute gerne mal auf Instagram.
Das ist irgendwie nachvollziehbar – schließlich will Tante Inge in Buxtehude ja auch gern sehen, was ihr Lieblingsneffe so macht – aber irgendwie auch ziemlich creepy. Viele Instagram-Accounts sind nun mal öffentlich, und das heißt, dass neben Tante Inge auch der Rest der Welt diese privaten Familienfotos ansehen kann. Dazu kommt, dass die Kinder, die da gepostet werden, gar nicht wissen, was mit ihnen passiert. Doch ist da ok?
Bjoern Krass kennt sich aus mit Medien.Mit neuen genauso wie mit alten. Und mit Kindern online. Was er in seiner 20-jährigen Laufbahn als Journalist gelernt habt, gibt er jetzt an Hoch- und Grundschulen an die nächste Generation weiter. Auch mit ihm haben wir über die Kinder online gesprochen.