#AskFirefox host Chenae Moore on internet pranks and losing sleep over recipe videos
Here at Mozilla, we are the first to admit the internet isn't perfect, but we are also quick to point out that the internet is pretty darn magical. The internet opens up doors and opportunities, allows for people to connect with others, and lets everyone find where they belong — their corners of the internet. We all have an internet story worth sharing. In My Corner Of The Internet, we talk with people about the online spaces they can't get enough of, what we should save in Pocket to read later, and what sites and forums shaped them.
This month we chat with Chenae Moore. She's the host of our YouTube series, #AskFirefox, where we answer your pressing questions to help you understand the web and live your best online life.
What is your favorite corner of the internet?
My favorite corner of the internet is the TikTok "prank" section. Not the ones where people violate your personal space or give people near heart attacks, but the ones where people do silly things at home to get their spouse's natural reactions. Or when people walk up to strangers and act like they know them and the stranger feels bad for having forgotten how they met so they go along with it. I can't get enough. It literally brings me to tears.
What is an internet deep dive that you can't wait to jump back into?
The most ridiculously satisfying deep dive is watching ingrown toenail removal videos. Dr. Toenail and The Meticulous Manicurist are two of my favorites. I can sit and watch for hours because the end results are just that rewarding. Makes me want to grab some tools and go to work on my own toes. Unfortunately, I don't have ingrown toenails. Dangit.
What is the one tab you always regret closing?
I always regret closing recipe videos. I'll find an incredible recipe and put my phone down, lose the recipe and lose sleep because I won't be able to stop thinking about it. Now I just DM myself tons of recipes. My DMs are basically a cookbook, and I'm practically a professional chef now.
What can you not stop talking about on the internet right now?
Tech! I enjoy tech so much I went and got a fiancé in tech and a tech show! I host a show called #AskFirefox where I answer questions and provide resources on how to navigate the wonderful world of tech. It's pretty groovy if I do say so myself!
When I want to catch up on the reality tea, it's all about "The Real Housewives" for me. This previous season of "The Real Housewives of Beverly Hills" was DRAMA PATCHED! I follow tons of Bravo accounts, so I'm even hip to some of the drama for shows I've never even seen.
What was the first online community you engaged with?
Probably MySpace way back in the day. Oh what a time to be alive.
What articles and videos are in your Pocket waiting to be read/watched right now?
Definitely tons of recipes, especially brunch recipes. My family and I do a brunch every Christmas so I start finding recipes months in advance. Games and gift ideas for my nieces so I can spoil them. Workouts for abs and the booty.
If you could create your own corner of the internet what would it look like?
Mary-Kate and Ashley rare sightings. As their No. 1 fan, it's pretty difficult to keep up with what they have going on since they're such private people. Nineties sitcom TV clips so we can remember just how incredible family TV once was and also get a life lesson right along with it (a two for one!), '90s R&B throwbacks and 2000s boy band hits so we can learn the dance moves that took the world by storm before TikTok and be blessed by the incredible fashions at the same time. Another winner winner, chicken dinner!
Chenae Moore is a professional screen actor and a Michigan native. With a focus on comedy and branded content, her recent commercial work includes brands such as Tillamook, Fujifilm, and Mattel, in addition to film and voiceover roles.

To keep up with Chenae, you can catch new episodes of #AskFirefox on YouTube every Thursday. Also look out for her as one of REACT Media's newest cast members: @REACT on YouTube and TikTok, and @REACTmedia on Instagram. Or simply give her a follow on Instagram: @Hey_Nae.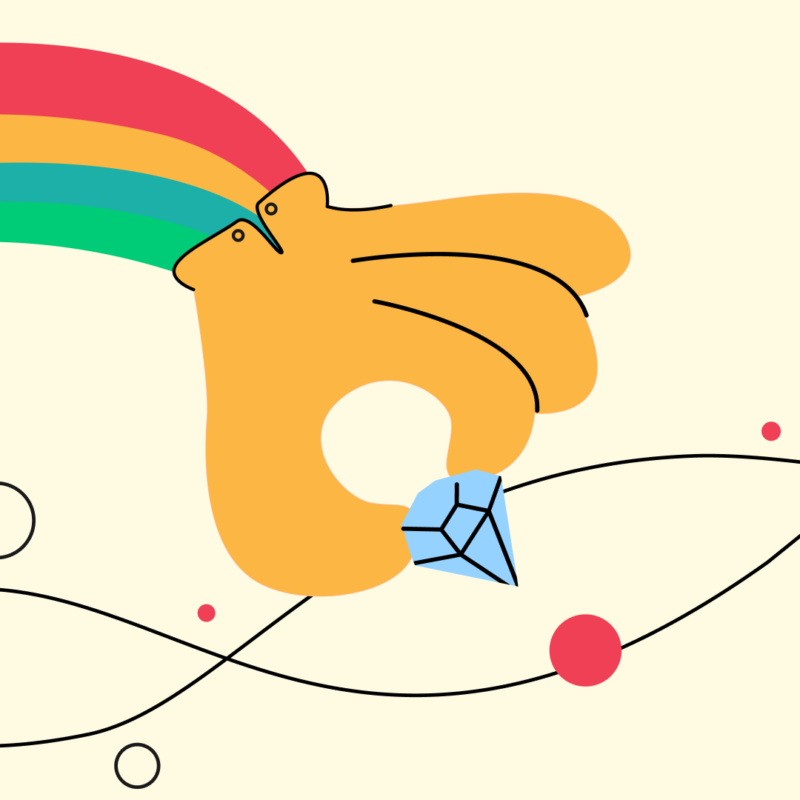 Save and discover the best articles, stories and videos on the web
Get Pocket