The Download: Internet Health in the News on May 12
Ransomware and net neutrality continue to dominate the news. This week on The Download we'll learn more about anti-Net Neutrality bots spamming the FCC, tips on controlling your online privacy, and a story about a pop-up library bringing internet access to people in rural Virginia.
Privacy + Security
VOX: The ransomware outbreak that's sweeping the internet, explained
https://www.vox.com/new-money/2017/5/12/15632482/ransomware-explained
On Friday afternoon, Windows computers in some British hospitals displayed an ominous message that looked like this:
This is called ransomware, a relatively new form of malware that scrambles a victim's files and then demands a payment to unscramble them. Since Friday, the software has spread rapidly. In a matter of hours, it has infected thousands of computers in dozens of countries around the world. With millions of potentially vulnerable Windows computers out there, it could spread a lot further before IT security professionals get the infection under control.
The New York Times: How Privacy Became a Commodity for the Rich and Powerful
https://www.nytimes.com/2017/05/09/magazine/how-privacy-became-a-commodity-for-the-rich-and-powerful.html
Now that our privacy is worth something, every side of it is being monetized. We can either trade it for convenience and free access to sites or shell out cash to protect it. It is increasingly seen not as a right but as a luxury good. When Congress recently voted to allow internet service providers to sell user data without users' explicit consent, talk emerged of premium products that people could pay for to protect their browsing habits from sale. And if they couldn't afford it? As one congressman told a concerned constituent, "Nobody's got to use the internet." Practically, though, everybody's got to. Tech companies have laid claim to the public square: we use Facebook to support candidates, organize protests and pose questions in debates. We're essentially paying a data tax for participating in democracy, and the tax is our privacy.
Openness
Business Insider: The inventor of the web Tim Berners-Lee on the future of the internet, 'fake news,' and why net neutrality is so important
http://www.businessinsider.
com/mathias-dopfner-tim-berners-lee-world-wide-web-interview-2017-5?IR=T
Sir Tim Berners-Lee, the inventor of the World Wide Web: "I think one of the nice things about the digital world is the fact that the Internet was net neutral. The net was built as a neutral space without attitude. That's why it has "permissionless". That's why I could build the WWW product on top of it. So the markets for the websites, the markets for content, the wide markets for whatever you build on top of the Web have been independent of the market for connectivity."
Web literacy
The Verge: Anti-net neutrality spammers are impersonating real people to flood FCC comments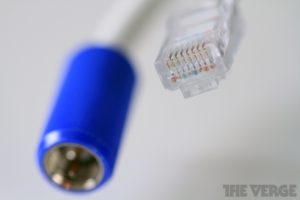 https://www.theverge.com/2017/5/10/15610744/anti-net-neutrality-fake-comments-identities
This week, thousands posted comments on the FCC's website in response to a proposed rollback of net neutrality internet protections, weighing in on whether and how to defend the open internet. John Oliver encouraged viewers to post to a public comment thread with support for strong regulation, and a massive number of people did so. But another trend in the comments also emerged.  The comments seem to be posted by different, real people, with addresses attached. But people contacted by The Verge said they did not write the comments and have no idea where the posts came from.
Wired: The Real Threat to Our Government Is Tech Illiteracy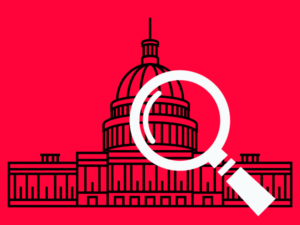 https://www.wired.com/2017/05/real-threat-government-tech-illiteracy/
Unfortunately, fixing the government's tech literacy problem isn't as easy as drafting a single coherent technology policy—not least because Trump's preference for deregulation makes it less likely that a document like that could get through. Even more to the point, cybersecurity and technology issues so permeate every aspect of government now that a single all-encompassing policy may prove impossible.
Digital inclusion
Government Tech: 'Pop-Up' Library Brings Internet Access to Rural Virginia
http://www.govtech.com/dc/articles/Pop-Up-Library-Brings-Internet-Access-to-Rural-Virginia.html
Internet access can be hard to come by at the farms and houses that dot rural Spotsylvania County, Va., near Lake Anna and Mineral. But that is changing, thanks to a new partnership between the county and the Central Rappahannock Regional Library. It's resulted in a weekly "pop-up" library equipped with Wi–Fi at the Belmont Community Center. Library patrons, and even those without a library card, can stop by from 4 p.m. to 7 p.m. Mondays to use one of its 15 Chromebooks and a wireless printer, as well as other library services.
Decentralization
The Guardian: Wake up! Amazon, Google, Apple and Facebook are running our lives
https://www.theguardian.com/commentisfree/2017/may/12/wake-up-amazon-google-apple-facebook-run-our-lives
The problem is, a small group of companies ruling the world, just as with people, is not a good thing. It is time now for two things: for people to wake up and realize how much our lives are dominated by such a small number of Silicon Valley bros, one hand in their jean pocket announcing their next move, and for tech companies to acknowledge their power and influence and become truly accountable.
The New York Times: Tech's Frightful Five: They've Got Us
https://www.nytimes.com/2017/05/10/technology/techs-frightful-five-theyve-got-us.html
Apple, Amazon, Facebook, Microsoft and Alphabet, the parent company of Google, are not just the largest technology companies in the world. As I've argued repeatedly in my column, they are also becoming the most powerful companies of any kind, essentially inescapable for any consumer or business that wants to participate in the modern world. But which of the Frightful Five is most unavoidable? I ponder the question in my column this week.
One more thing
Subscribe to Mozilla's The Download on Pocket, the super sweet save-for-later service that lets you save interesting articles, videos and more from the web for later enjoyment. We'll share everything here and more over there. Happy reading.