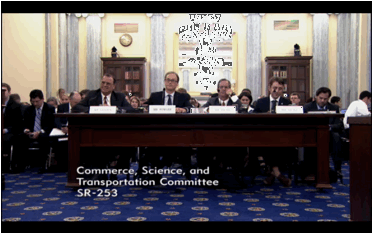 Mozilla Testifies at US Senate Commerce Hearing on Do Not Track
On Thursday, Mozilla participated in the US Senate Commerce Committee hearing on Do Not Track. The purpose of the hearing was to explore whether voluntary self-regulation efforts of the ad industry are sufficient to negate the need for legislative action. In addition to Alex Fowler who represented Mozilla, the Committee heard from Peter Swire, law professor and privacy expert from Ohio State University, Berin Szoka from TechFreedom, and Bob Liodice who represented the Digital Advertising Association. The complete testimony of the witnesses can be found here and a video archive of the hearing is available online.
The witnesses provided a divergence of opinions. The DAA representative maintained that the current About Ads opt-out icon system is sufficient and that regulation was not necessary. Professor Swire argued that without the potential threat of regulation, privacy protections receive insufficient industry attention. Mr. Szoka maintained that existing regulations were sufficient.
The questions from the Chairman and Committee members showed a similar divergence. Two dominant themes were expressed: i) concern that consumer online privacy is not sufficiently protected; and ii) concern that regulation could adversely impact the online ad economic ecosystem.
Mozilla took the position that:
Industry self-regulation can work when it's a multi-stakeholder process that reflects the views of all of the relevant parties involved in data transactions.
Regulatory measures can introduce unintended consequences that can be harmful to a fragile web ecosystem.
Enabling economic ecosystems on the web is essential to a robust and healthy Internet; however, commercial imperatives and user choice/control are not mutually exclusive. They can and must coexist through a combination of technical capabilities and user-centric business and data practices.
 The multi-stakeholder process occurring at the W3C will result in a consensus on both the meaning of DNT and how websites should respond.
The Commerce Committee will likely continue its evaluation and monitor the progress of the Do Not Track agreement between leading online advertising companies and the White House announced in February of this year.