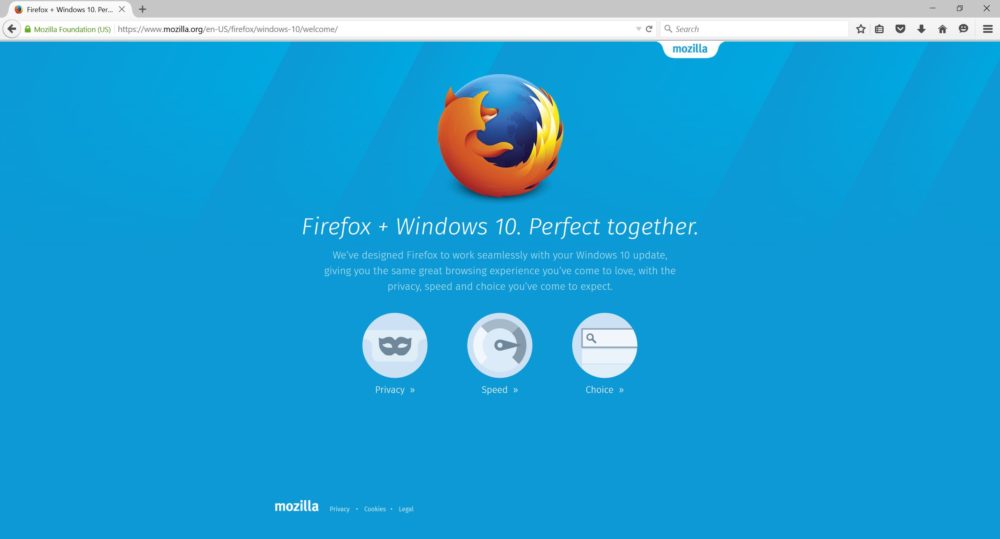 Firefox Brings Fresh new Look to Windows 10 and Makes Add-ons Safer
Today, we are proud to bring all the features you love about Firefox to Windows 10, along with a fresh new look and a way to preserve your search engine choice.
Firefox Has a New Look for Windows 10
You can now download or update to the latest Firefox to see a fresh new look in Windows 10. We've made thoughtful tweaks to the interface to give Firefox a streamlined feel. You'll also notice bigger, bolder design elements as well as more space for viewing the Web. We had a lot of fun building this version of Firefox and we hope you'll enjoy the new look.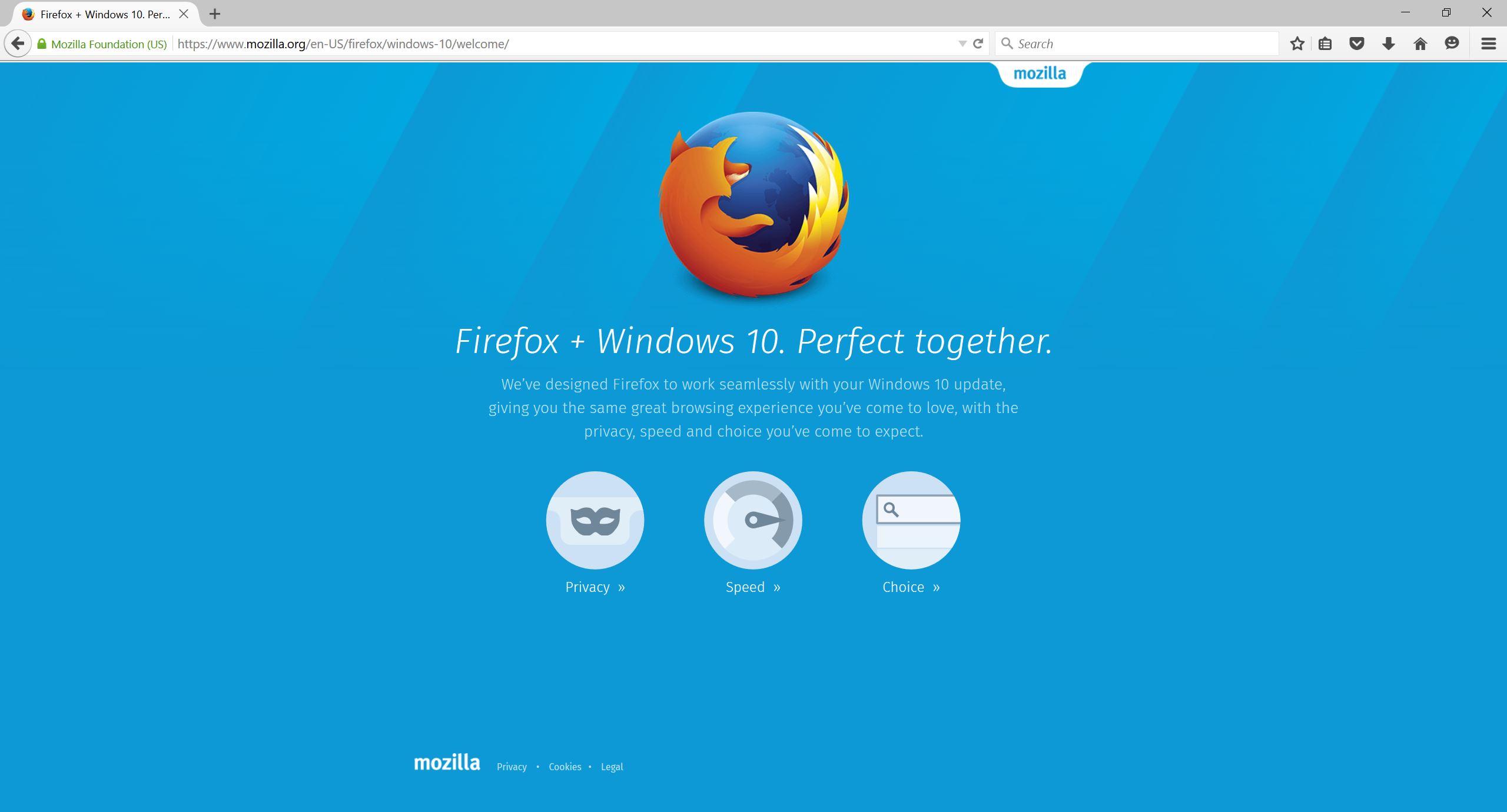 If you upgrade to Windows 10 or get a device that already has it installed, your default browser is set to Microsoft Edge by Windows, so we created support materials to show you how to restore or choose Firefox as your default browser in Windows 10.
Firefox also helps you preserve your choice when using the search field on the Windows 10 taskbar to search the Web. When using this search field, Windows 10 launches your default browser but only shows search results in Microsoft Bing. When you have Firefox set as your default browser on Windows 10, all your Web searches from the taskbar search field will show results in the default search engine you choose in Firefox.
Making Third Party Add-ons Safer in Firefox
Add-ons are another important aspect of how you control and customize Firefox. Add-ons will continue to provide limitless possibilities for customizing the look and functionality of Firefox, but today we're also taking steps to ensure that using add-ons is a safe and secure experience for our users. We've announced a process to certify add-ons based on guidelines we have provided to add-on developers.
In future releases of Firefox, any third-party add-on that has not been certified will be disabled by default. Today, you will start seeing warnings next to unsigned add-ons in Firefox, but no add-ons will be automatically disabled. These warnings will inform you about add-ons that have not been certified by Mozilla and we're working with add-on developers to help them meet our standards and make add-ons safer for you.
For more information:
Release Notes for Firefox for Windows, Mac, Linux
Release Notes for Android
Download Firefox