Firefox Users Can Now Choose Their Favorite Browser on iOS
If you're an iPhone, iPad, or iPod touch user you'll be happy to learn that Firefox for iOS is now available in the App Store worldwide.
Firefox for iOS lets you take your favorite browser with you wherever you go with the Firefox features you already love including smart and flexible search, intuitive tab management, syncing with Firefox Accounts and Private Browsing.
You can use Firefox Accounts to sync your browsing history, tabs and passwords and bring bookmarks from your other devices to Firefox for iOS.
Search suggestions  predict what you're looking for in your favorite search engine.
Visual Tabs allow you to easily manage multiple tabs on the same screen.
Private Browsing gives you the ability to browse the Web without saving history or sharing existing cookies with the sites you visit.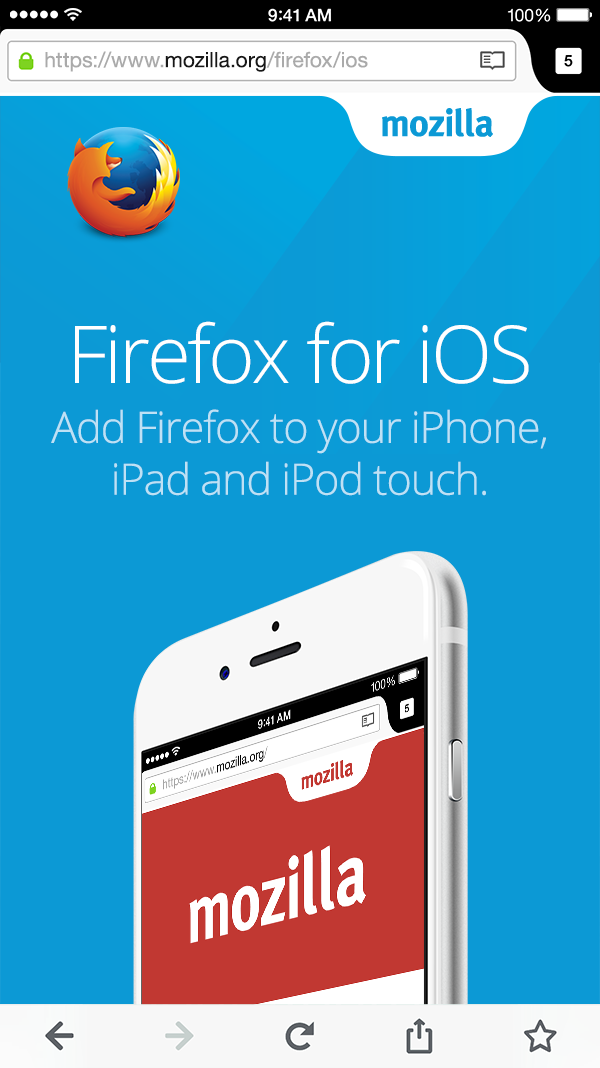 To make Firefox easy to reach on your iOS device you can add it to the dock on the bottom of your home screen.
I hope you enjoy the first ever release of Firefox for iOS, and expect to see much more from us soon as we are going full speed ahead on continuously delivering new features. I'm proud of the team for getting us to where we are today and excited about where we'll be in the future.
Thanks for trying us out.