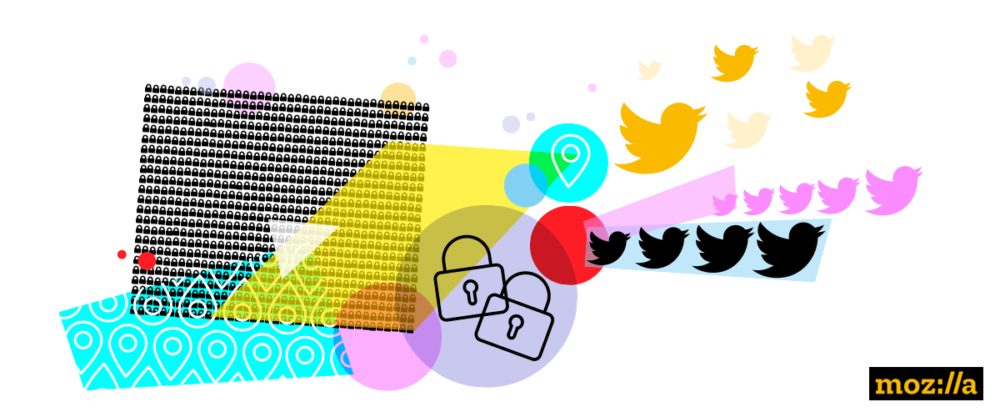 A Guide to Twitter's Privacy Settings
Like Facebook, which we covered in our previous post, Twitter has a number of options you can adjust to set your privacy the way you like. The recommendations below are for increased privacy, and they may not suit everyone. Select what you feel the most comfortable with, and remember, you can always change your settings any time.
To get started, log into Twitter from a computer or tap through to the Privacy Settings on your mobile app.

Photo tagging. Select: Do not allow anyone to tag me in photos
One on hand, tagging photos makes them "more social," as Twitter says. On the other hand, maybe you don't want awkward or personally-identifiable photos of you tagged on Twitter, especially if your account is public.
Tweet privacy. Twitter is public by default, which means anyone can see and interact with your posts. Protecting your tweets puts your profile on lock so that that only those you approve will be able to see what you tweet because you're approve who follows you. That keeps the spammers and creepers at bay. Whatever your motivation for making our account private, here is Twitter's detailed explanation of public vs. protected tweets.
Tweet location. Verify that location is deselected. Also click the Delete location information to remove it from previous tweets. As Twitter notes, "Just like you might not want to Tweet your home address, please be cautious when Tweeting from locations that you don't want others to see." Boom.
Discoverability. Deselect Let others find me by my email address and phone number.
Your email address and phone number are hidden, but as Twitter puts it: "The settings let people that already have your email address or phone number find you on Twitter or on third-party services that have integrated with Twitter." Turning it off means third parties, spammers and marketers won't be able to see that private information.
Address book. Remove any contacts that have been stored in Twitter.
If you've ever uploaded or imported your contact list into Twitter, that data may still be stored. Purge it, my friend, and do not sync your contacts again.
Personalization. Deselect Tailor Twitter based on my recent website visits.
Promoted Content. Deselect Tailor ads based on information shared by ad partners.
Turning personalization off doesn't mean you'll stop seeing suggestions or ads, but it does mean your behavior and data won't be used in the process.

Direct Messages. Deselect Receive Direct Messages from anyone.
The first time a spammer DMs you, you'll understand why this is essential to turn off
Send/Receive Read Receipts. Eh. Seems like overkill. If you have a good reason to select this setting, please add a comment.
Don't forget to click the Save Changes button at the bottom.
Twitter App settings and advertisements

Over the years, you may have used Twitter to login to various apps and forgotten about it. Just like you did for Facebook, check your Twitter App settings to review what apps have access to your Twitter account. Revoke access for apps that you no longer use or prefer not to have access to your account information and data.
Now that you've mastered your Twitter privacy settings, check the next post to do the same on Instagram.