New Test Pilot Experiments Available Today
It's been a busy summer for Firefox!                     Last month, we delivered the first in a series of groundbreaking updates to the browser. This week, the Test Pilot team is continuing to evolve Firefox features with three new experiences that will make for a simpler, faster and safer experience.
Send
Sending files over the internet is something many of us do everyday. Mozilla makes it easy to keep your files safe. With Send, your files self-destruct after download, so they can't be accessed by anyone else. Your files are encrypted during transmission. Plus, Send encrypts files on the client side, so that not even Mozilla can read them.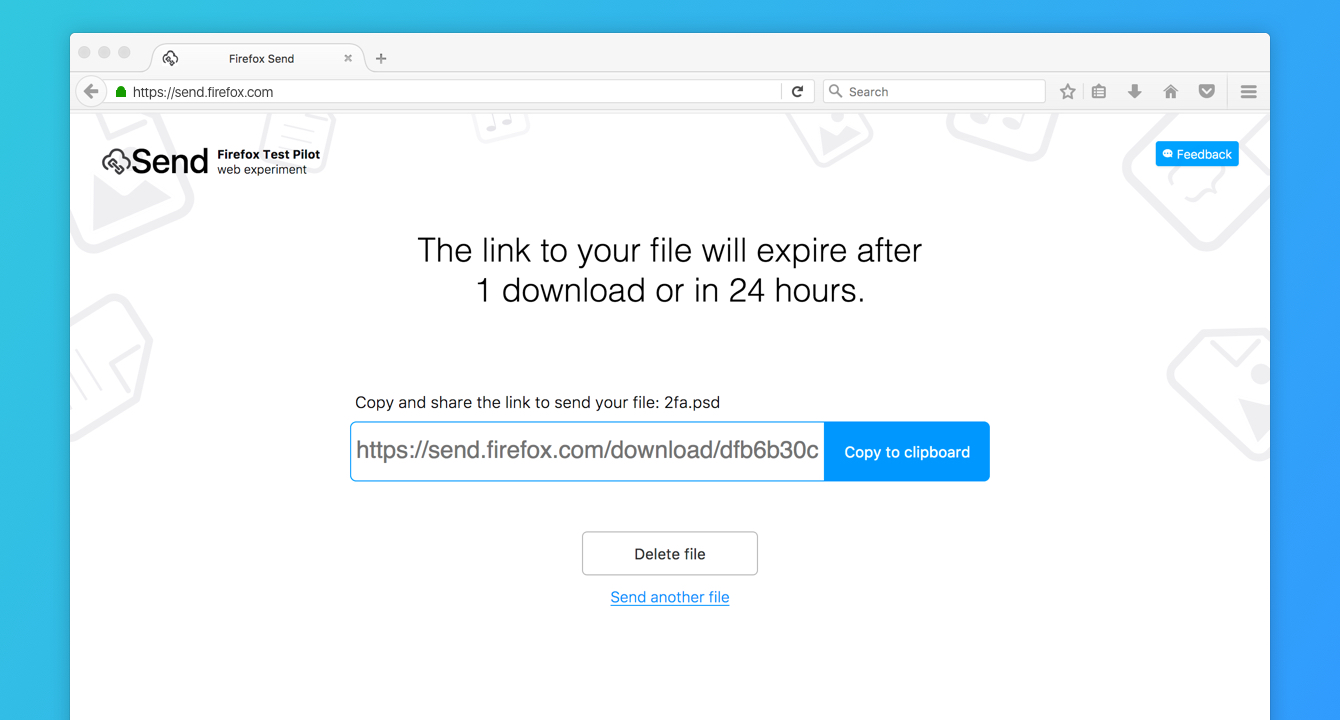 Voice Fill
Mozilla is a champion of making the web open and accessible to everyone. With Voice Fill, we're experimenting with support for Speech to Text (STT) functionality in Firefox, making it possible for users to input text in Firefox by voice. Your contributions to this experiment will help us optimize speech to text input so that we can expand support throughout Firefox.
Notes
Whether it's a sticky note, an app or the back of an envelope, so many of us rely on jotting down quick notes to keep track of our busy lives. Notes is a simple, convenient place to take, store and retrieve notes – all within Firefox. We're also working to build in support for Firefox Accounts, so you can sync your notes wherever you use Firefox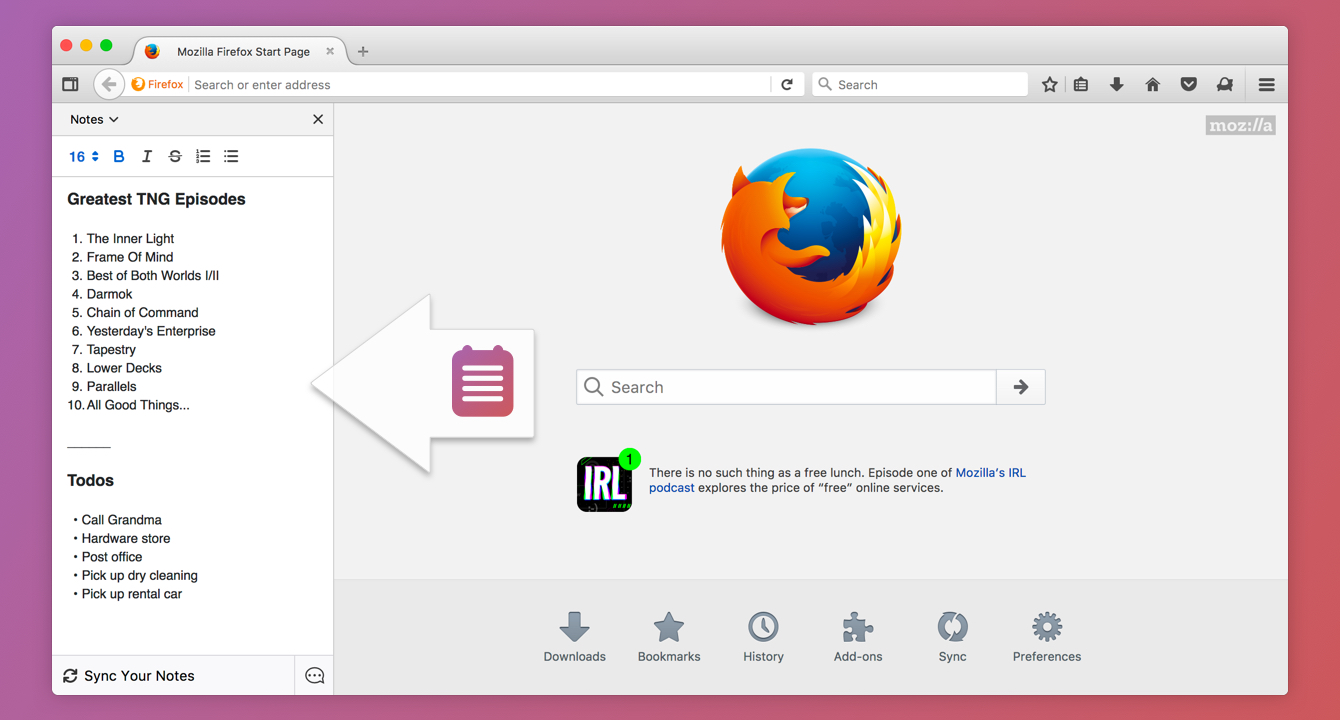 The Test Pilot program is open to all Firefox users and helps us test and evaluate a variety of potential Firefox features. To activate Test Pilot and help us build the future of Firefox, visit testpilot.firefox.com.
If you've experimented with Test Pilot features before, you know that you might run into some bugs or lose some of the polish in Firefox, so you can easily enable or disable features at any time.
We want your feedback! Try out these and other Test Pilot experiments and help us decide which new features to build into future versions of Firefox.