Pocket kicks off 2023 with new and expanded publisher partnerships  
New curated collections focused on "People of Deutschland" book
The Pocket editorial and product teams have been busy over the past couple of months to continue delivering the great experience Pocket users have come to expect. Here's a breakdown of what's new at Pocket, starting with our newest and returning publisher partnerships, followed by the latest updates to Pocket Android.
Pocket Partners
Since 2020, Pocket has expanded its commitment to high-quality content discovery with the development of Pocket Collections: human-curated reading lists that help users connect with the best of the web. In late 2022, Pocket announced a slew of new Collections partners that include PRX, Thomson Reuters Foundation, WIRED, The Atlantic and the News Literacy Project, as well as an expansion of existing partnerships with Slate and Sh*t You Should Care About.
"By expanding Pocket Collections' roster of curators to include these fantastic publishers, we hope to connect our users with truly great stories and to help our partners find eager new audiences for their work," said Carolyn O'Hara, Pocket's senior director of content discovery.
Collections enable Pocket users to go deep with exceptional stories on topics they are interested in and to expand their interests into new areas of discovery. Pocket Collections are curated both by in-house editors, whose work is informed by the millions of saves Pocket users make each month across the web, as well as by notable subject matter experts on a large and diverse range of topics.
The new partnerships include:
PRX – Three collections for their podcast "The Science of Happiness," from UC Berkeley's Greater Good Science Center.
WIRED – Three collections around featured articles by Adrienne So, Andy Greenberg and Reece Rogers.
Context – Powered by the Thomson Reuters Foundation, this media platform provides news and analysis that contextualizes how critical issues and events affect ordinary people, society and the environment. Pocket will showcase three collections, beginning with "the future of food."
News Literacy Project – Three collections on topics around news literacy education.
"As a regular Pocket user, I know there are times when I want to dig into an article but can't at that moment. So it's a great resource for catching up on the important information you see online – and also learning about today's most noteworthy topics through carefully curated collections made up of multiple sources," said Jake Lloyd, New Literacy Project's social media manager. "This collection on conspiratorial thinking will be a valuable tool for Pocket users to consult, and to understand the dangers of such falsehoods and how to push back against them."
The Atlantic – A collection by staff writer and newsletter author Derek Thompson.
Sh*t You Should Care About – Four collections beginning with a collection on how pop culture helps explain the world.
As a go-to place to discover, save and spend time with the best stories on the web, Pocket has been a natural partner for publishers looking to amplify high-quality journalism to new audiences. At the science magazine Nautilus, for example, Pocket often accounts for more than 20% of the monthly web traffic. Pocket's syndication program can also drive new exposure to overlooked stories that remain highly relevant and of interest to users. "With Pocket, syndicated pieces that normally get 100,000 page views per month increased to over 700,000 per month," said Nautilus publisher John Steele.
---
Pocket Curated Collections
Pocket Collections with publishers offer readers a backstage pass to explore the stories behind articles and podcast episodes straight from reporters' notes, allowing journalists to further dive into their expertise. Pocket Collections are also curated by influential subject matter experts — including journalists and authors like Pocket's Top Saved author for 2022 The Atlantic's Arthur C. Brooks, Claire Saffitz, Safiya Umoja Noble, Adam Grant and Simran Jeet Singh, just to name a few – on topics of the curators' choosing. These "mixtapes" of fantastic articles, videos, recipes, playlists and more come complete with personal annotations from each curator about why each item is worthy of a Pocket user's time and attention.
Writer, editor, strategist and public speaker Rachel Hislop recently curated her own Collection on Pocket and reflected on the process: "As an editor, Pocket served as a tool to keep some of my favorite editorial pieces in one place. Many of the picks in my final curation were already saved to my Pocket. So much of my work is about elevating the voices of others or implementing strategies to help tell the most impactful stories, so having a place to curate examples of that is important. I often send links to my friends and group chats and when I led an editorial team, I implemented an 'outside reading' Slack channel, where we would share aspirational or interesting reads from around the web; curating a Pocket collection was simply an elevated version of that practice."
This February, Pocket will launch a partnership in Germany with co-collaborators Martina Rink and Simon Usifo in time for the launch of their book, People of Deutschland, out Feb. 4, 2023. The book features 45 stories from multicultural artists, actors, creatives, politicians, top managers and celebrities sharing their personal experiences on the reality of life and on achieving success as German People of Color.
Rink and Usifo, in addition to TV show host Milka Loff Fernandes, podcaster Frank Joung, politician Mirrianne Mahn, business leader Lisanne Dorn, journalist and author Düzen Tekkal and business innovation expert Deepa Gautam-Nigge will each create German Pocket Collections expanding on the stories of the book and of their lives. The Collections are about struggles and strides, about what empowers the authors to get up and fight, and what brings them joy at the end of a long day. With putting a spotlight on their stories and creating broad visibility around this collaboration, Pocket supports the vision of the book: to change structures in Germany for the better and inspire future generations.
New and Expanded Collections
Pocket has also expanded its partnership with Slate to include four new collections for their podcast shows "Slow Burn," "Amicus," "ICYMI" and "How To!"
"We're excited to expand our partnership with Pocket to feature more of our podcasts and pieces. These collections not only give our audience more of the content they come to Slate for daily, but a deeper and more direct connection with the hosts and writers that produce it," said Bill Carey, senior director of strategy for Slate.
Slate's podcast, Slow Burn, which was the first recipient of the Apple Podcasts "Show of the Year" award, returned for its seventh season with a deep dive into Roe v. Wade.
Host and Slate executive editor Susan Matthews explores the path to Roe — a time when more Republicans than Democrats supported abortion rights. Listeners will hear the forgotten story of the first woman to be convicted of manslaughter for having an abortion, the unlikely Catholic power couple who helped ignite the pro-life movement, and a rookie Supreme Court justice who got assigned the opinion of a lifetime.
Slate's ICYMI podcast explains how a 500,000-word Harry Potter fan fiction took over the internet (and was listed on Pocket's Best of 2022 list!)
One particular work of fan fiction has exploded over the last several years. It's called All the Young Dudes, and it's a 526,969-word fic that currently has a whopping 7.5 million hits on the fanfiction site Archive of Our Own. All the Young Dudes is set in the era when Harry's parents attended Hogwarts and features both familiar faces and a budding romance between two of the series' most beloved figures, Sirius Black and Remus Lupin.
Additional highlights for Pocket publisher Curated Collections:
PRX explores well-being practices with its "Happiness Breaks" series from The Science of Happiness podcast
Join Dr. Dacher Keltner, host of the podcast The Science of Happiness (co-produced by UC Berkeley's Greater Good Science Center), for a deep dive into the new series Happiness Breaks. Explore the research behind science-backed practices for well-being like the art of connecting with the natural world and using your imagination to visualize your best possible self.
News Literacy Project "goes down the rabbit hole" to explain why people fall for conspiracy theories.
This collection of articles and podcasts, which was featured on Pocket's Best of 2022 list, helps you understand the appeal of conspiratorial thinking and how recent events have been influenced by conspiratorial beliefs. Plus, you'll find resources to help you talk to anyone in your life who's fallen down the rabbit hole and needs a hand climbing out—whether they realize it or not.
WIRED's Adrienne So's search for the perfect emergency prep plan for her family led her to a path toward something much bigger.
Readers get to follow the author as she trains for and rehearses a bold and strenuous challenge in preparation for disaster: specifically competing in the Disaster Relief Trials, a 30-mile bike race meant to simulate the chaotic post-"Big One" conditions in Portland, Oregon.
The Atlantic's Derek Thompson created a collection based on his newsletter, Work in Progress.
An age of extraordinary communications technology has coincided with an era of declining physical-world progress. Since the beginning of 2022, Derek has been exploring what an abundance agenda might look like for the U.S. And this collection makes the case for what he refers to as a new philosophy of the future.
---
Pocket Android Updates
As previously announced, Pocket Android app has new updates to make it easier to discover your saved and new stories.

Google recently named Pocket as one of the best apps of 2022, and it's only getting better. We spent a lot of time with our users last year to see how we can improve the experience on the Pocket Android app. This month, we're rolling out updates based on user feedback so you can easily find the stories and topics you care about.

Read on to learn more about what's new in the Pocket Android app.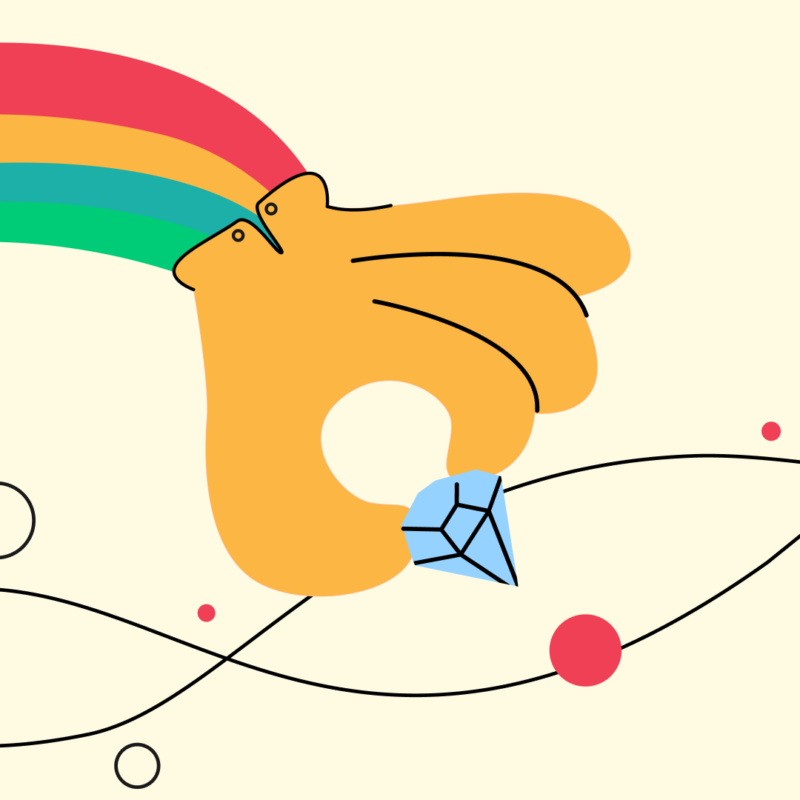 Save and discover the best articles, stories and videos on the web
Get Pocket