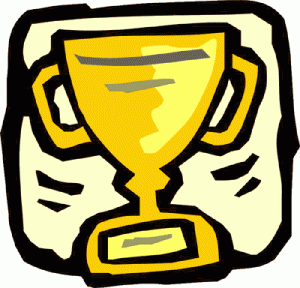 Congratulations to our Add-ons Cup winners. Our judges had an extremely difficult time choosing from the many fantastic and innovative mobile add-on submissions we received. The following add-ons are the winning selections per category:
Congratulations to Chris Finke. Tapsure also won the title of Best in Show!
Vote for Your Favorite
You've heard what the judges had to say, now it's up to you to decide the People's Favorite. Vote for your favorite of the six category winners before Friday, January 28.
How to Install Add-ons
1) On your Android or Nokia N900, go to Firefox.com/m (or the Android Market) and install Firefox 4 Beta.
2) Swipe left, tap on the browser tools (gear) and go to the Add-ons Manager (puzzle piece).
3) You will see these add-ons featured under Get Add-ons. If you not see the add-on, you can type in the name of the Add-on directly into the search field.
4) Tap on the add-on you'd like to install and select Add to Firefox.
Hear From Our Winners
Some of our winners shared their inspiration for developing their add-ons:
"The context of search in mobile is restricted mostly to finding places around people. I explored this idea to make it easy to search for places of interest, and also reduce typing. The openness of Mozilla helped me explore its code, find how certain add-ons are built and helped me develop this add-on." – Sriram Ramani, Near Me
"I'm very concerned about privacy. I think that this is one of the most important things that we should be able to control; I don't want my email address to be used and sold by a third-party. I wrote 'Less Spam, Please' for Firefox and for my personal use.  I realized that a smartphone contains most of our digital life and is more sensible than anything else." – Benoit Bailleux, Less Spam, Please
"Typing passwords on mobile devices is terrible. If you have even a reasonably strong password, it can take more than a few seconds to type it out on a phone's keypad or on-screen keyboard. In this day and age, that's time you just don't have!  Tapsure is an extension for Firefox for mobile that alleviates this problem by allowing you to input passwords on websites by tapping a rhythm on your touchscreen rather than hunting through the device's keyboard." – Chris Finke, Tapsure
Thanks again to all of those who took the time to enter the Mobile Add-ons Cup! Now give them a try and remember to vote for your favorite!