Who doesn't like to watch videos on the Web? (We especially like the funny ones.) Did you know you can watch Flash videos on your mobile device with Firefox for Android?
First, you need to have Adobe flash downloaded on your device – this article explains the process.
Once you have Flash on your device, when you come across a Flash video, you'll see a grey box with a plug-in icon. Tap that grey box to start playing a video. (Is it a cat video? We love those.)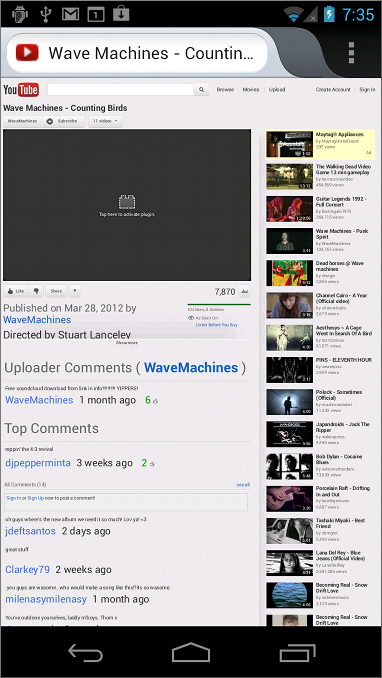 If you have a tip you'd like to share with other Firefox users, please post it on our Facebook page with #FirefoxTips and tag us, or post on Twitter with #FirefoxTips. You can also view more tips in our archive.
If you found this tip useful, be sure to share it with the Facebook and Twitter buttons in the share drop-down below, and help tell the world about Firefox.