March 17 is St. Patrick's Day. It's a day when everyone likes to think they are a little bit Irish.
To celebrate, how about dressing up your Firefox browser with some four-leaf clovers? We could all use a little bit of the "luck o' the Irish." We can't guarantee a pot of gold in your future but it couldn't hurt, right?
Here's our theme pick for St. Patrick's Day. Below you can see the theme and then what it might look like in your browser.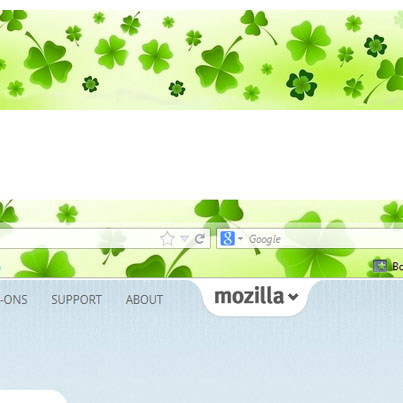 Don't like this one? You can also search for your own favorite here. With themes, you can pick from thousands of designs to customize the look of your Firefox. This support article tells you all about how to install and manage your themes.