In the Northern Hemisphere, spring has sprung! People are basking in longer days, excited to be able to spend more time outside and taking time to smell the blooming flowers.
Speaking of flowers, there's a featured Firefox theme that will be sure to make your browser bloom — it's called Fine Fractal Flower. Even if it's not spring where you are, this nature-inspired theme is sure to make you smile.
Here's what the theme looks like:
And what it looks like once installed: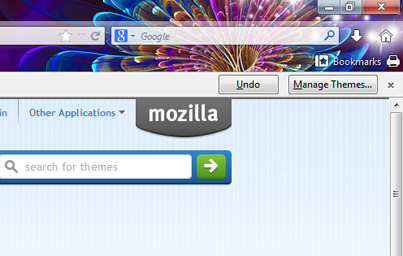 If this theme isn't for you, there are thousands more available!