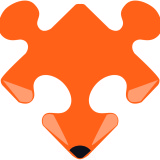 To help facilitate more mutual support among developers migrating and porting to WebExtensions, we asked the add-on developer community to sign up for blocks of time when they can be available to assist each other. This week, we published the schedule, which shows you the days and hours (in your time zone) when people are available to answer questions in IRC and the add-on forum. Each volunteer helper has indicated their specialties, so you can find the people who are most likely able to help you.
If you'd like to get help asynchronously, you can join and email the webextensions-support [at] mozilla [dot] org mailing list, where more people are on hand to answer questions.
If you have any knowledge in or expertise with add-ons, please sign up to help! Just go to the etherpad and add your IRC handle, times you're available, and your specialties, and we'll add you to the schedule. Or, join the mailing list to help out at any time.