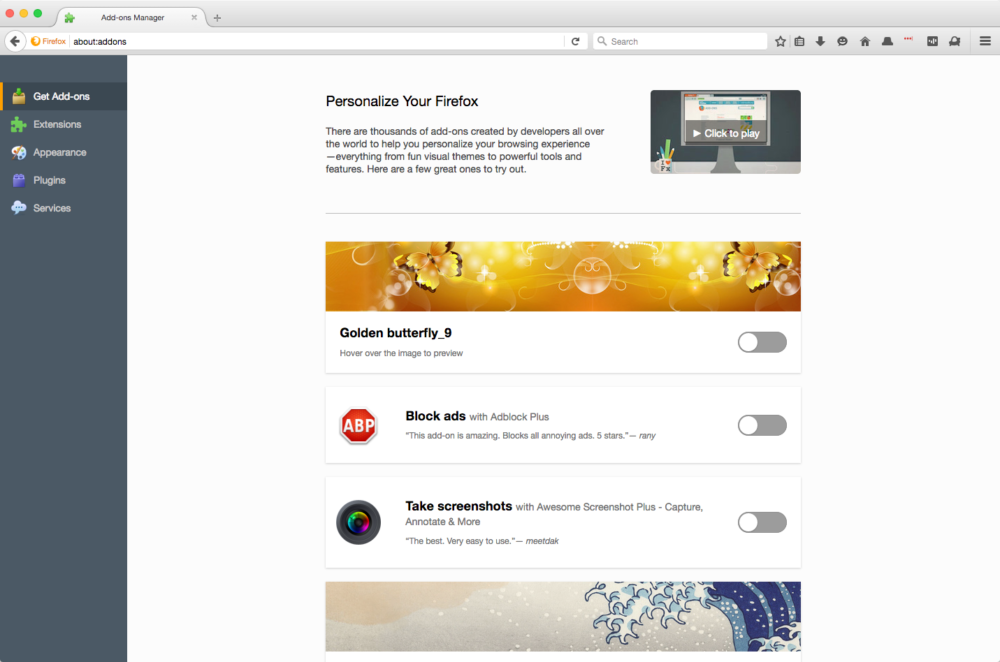 Exciting Improvements Delivered Today in Firefox for Desktop and Android
Today we're proud to announce the initial rollout of multi-process Firefox for Desktop to our general audience. With this, we're taking a major step forward in improving Firefox for Desktop. Users should experience a Firefox that is less susceptible to freezing and is generally more responsive to input, while retaining the experience and features that users love.
In Firefox 48, we aim to slowly enable multi-process Firefox (also known as Electrolysis or e10s) for release users, starting with one percent and ramping up to nearly half the Firefox Release if things go as expected. e10s promises to offer a major improvement to your browsing experience by separating Web content and Firefox UI processes. This means when a web page is consuming a large part of your computer's processing power, your tabs, buttons and menus won't lock up. Wondering if your Firefox instance has enabled e10s? Type "about:support" into the URL bar. If e10s is active, you'll see "1/1 (Enabled by default)" under the Multiprocess Windows line item.
In addition to making fundamental changes to how Firefox for Desktop will work in the future, today's update also brings improvements to the browser design that make discovery even easier. First, we're making the awesome bar even more awesome. Now when you enter a new query, you'll see more suggestions than ever before and a wider view of your suggestions across the screen. This makes suggestions easier to read. You may also notice icons when a suggestion is recommending a site that is already in your bookmarks or open tabs.
We have redesigned the Discovery Pane at about:addons to help you  personalize your browsing experience. The new design simplifies installation for featured add-ons to just one click and uses clean images and text to quickly orient you as you explore Firefox.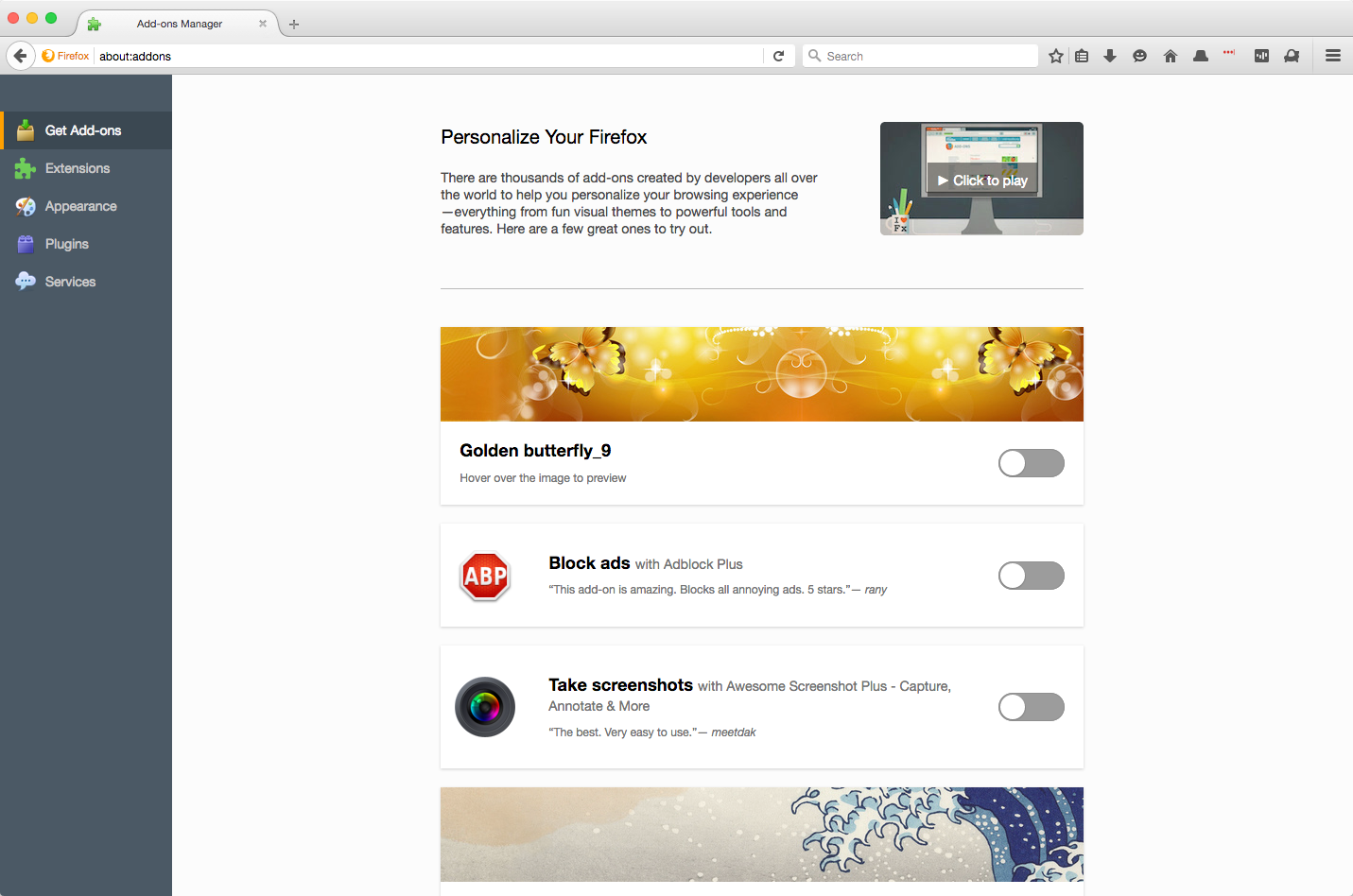 Lastly, in the latest update, we are also shipping security improvements that enhance download protection in Firefox, which you can learn more about here.
We also have some  new features available in the latest version of Firefox for Android. Earlier this year, we experimented with rebooting bookmarks. Today, we're rolling out these improvements by merging your Reading Lists into Bookmarks and your Synced tabs into the History Panel. This change means your reading list items will now be available across devices alongside your bookmarks, giving you easier access to your content no matter what device you're using, which is a major upgrade for those of you using Firefox across devices.
Today, more people are watching web video than ever before. So we set out to improve the audio and video playback experience in Android. Now when you are playing a video within Firefox on an Android device and receive a call, your device will pause the video automatically, so you can focus on the call. We've also added a toolbar so you can quickly manage your audio controls within the app and streamlined the touch controls on all video content so it's easier to use.
We'll keep you updated as we continue to roll out Electrolysis over the next several months. In the meantime, download the latest Firefox for desktop and Android and let us know what you think.