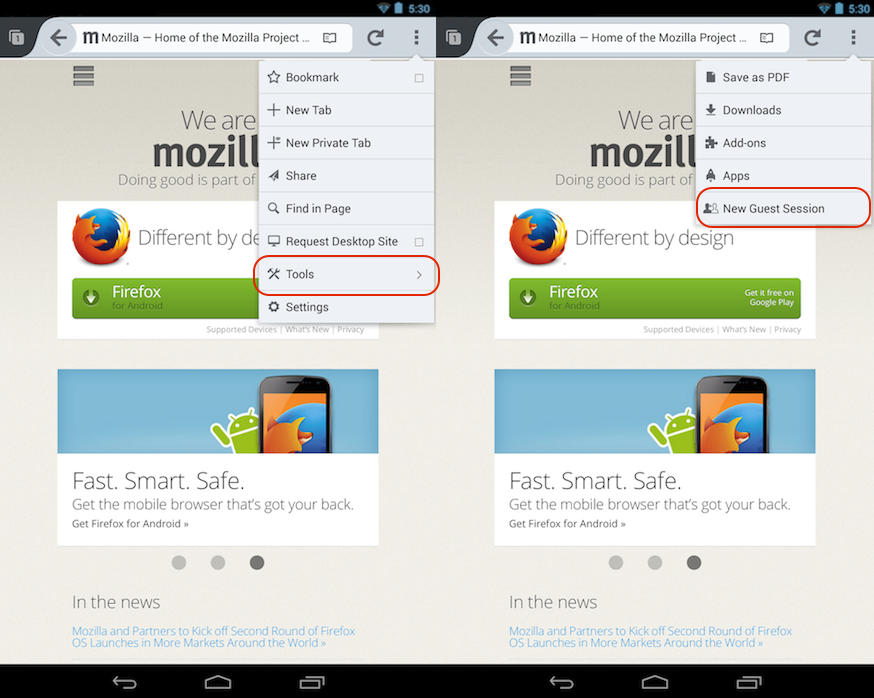 Share Your Firefox with Friends & Family While Keeping Your Web Information Private with Guest Browsing
Firefox for Android offers Guest Browsing to let you share your mobile device with friends and family without having to worry about them viewing your personal information like browsing history, bookmarks, passwords, form data or open tabs. Guest Browsing is designed to quickly and easily lock your personal data and provide your guest with a fresh new browsing experience. Once you enable Guest Browsing Firefox restarts with a fresh profile and deletes that guest's information when the guest session is closed. This means you can let friends and family borrow your phone or tablet to surf the Web and make sure your own information is safe and secure.
To enable Guest Browsing, just tap on the Firefox Menu button, tap on "Tools" and tap "New Guest Session." Friends can exit the guest browsing session by tapping on the Menu button and then selecting "Exit Guest Session."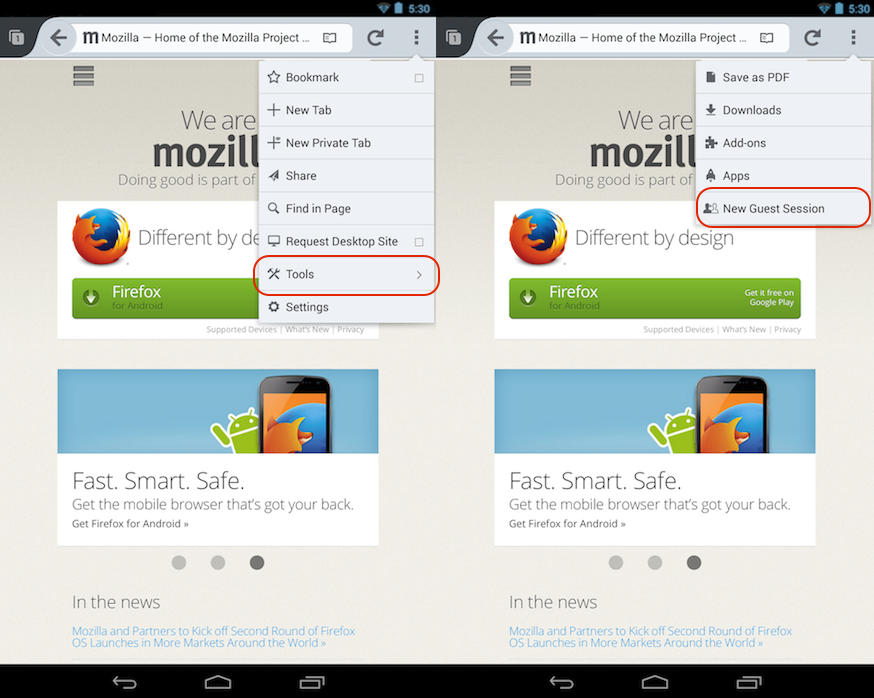 Firefox for Android also helps you easily customize your Android device with your favorite photos. You can set an image as your device's wallpaper or add a photo to a contact right from your current Web page. Simply press and hold the desired image to bring up the Context Menu and select "Set Image As" to customize your device with an image from the Web.
Firefox for Android adds support Ukrainian, Irish and Romanian locales and is is now available in 27 languages worldwide.
For More Information: