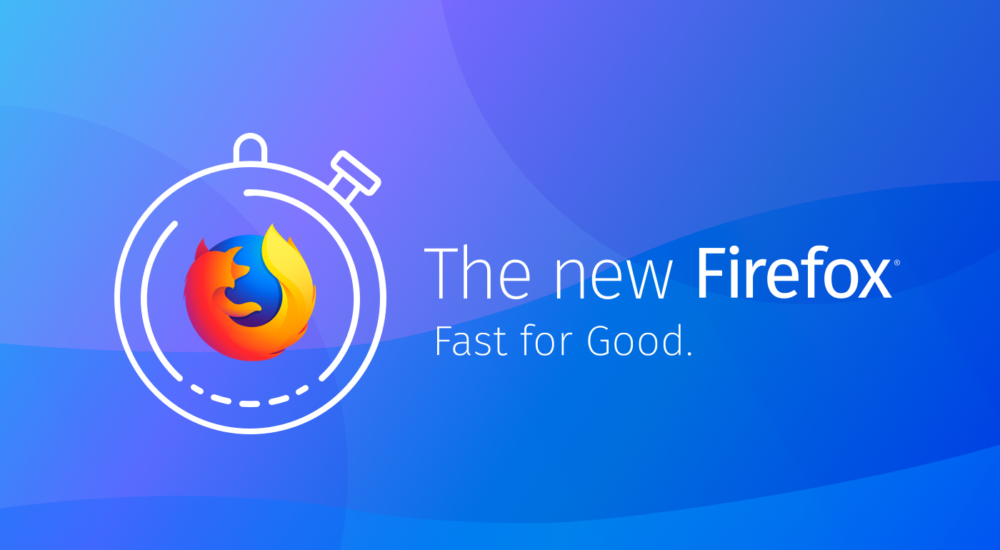 The New Firefox Is Here!
It's time. The New Firefox is finally here. It's been a year in the making and our biggest update of code in over 10 years. In fact, almost 75% of the Firefox code was impacted all to give you a browser that is fast, intuitive and modern on all of your devices.
When you load it for the first time, you'll notice that it looks different. Some highlights include a unified search bar that helps you get to what you're looking for lickity-split, navigation icons are organized on the left and the far right side is where you can find all your personal items like downloads, history, screenshots). Even better, this bold new design and intelligent menus are easy to use and look amazing on PC, Macs, phones or tablets.
The new Firefox runs fast thanks to hundreds of performance improvements. This means that Firefox Quantum is 2 times faster and uses 30% less memory than Chrome, so you don't have to sacrifice performance to use the browser backed by not-for-profit, champion for the user, Mozilla.
Switching is easy. After a quick install you can choose to import bookmarks, history and other items so you don't have to start all over. Firefox is ready to help you do what you need to do on the web
We've already heard from early adopters about the new Firefox while it was in beta and here's what they have to say:
Back to @firefox. Chrome kept chugging on –every– video I was playing, pages were slow. No idea why. FF flies.

— Dave Voyles (@DaveVoyles) October 19, 2017
@firefox you are surprising me, eventually opened it and its blazing fast again pack everything from chrome and back to FF

— Sandeep Khairwa (@sndp_007) October 9, 2017
Wow @mozilla @firefox Quantium is flipping fast! Also picked up my profile from the same machine no problem

— Ian Forrester (@cubicgarden) October 13, 2017
I've been using @firefox Quantum for a few days and it's quite a leap. If you haven't checked it out yet, you should.

IT'S SO FAST

— Felix Rieseberg (@felixrieseberg) October 31, 2017
Trust me, you should try the new @firefox ( i am using dev edition ) . You'll love it . Definitely replacing Chrome . Its speed is

— Sayo (@sayo_paul) October 6, 2017
See what all the fuss is about for yourself. Get the new Firefox today and browse fast for good.
This post is also available in: Deutsch (German)