Pocket's new features make it even easier to discover and organize content
Stay Up to Date and Informed On the Topics You Care About
Pocket's latest updates make it simpler than ever to discover and organize high-quality content that aligns with your unique interests and passions. As you may have noticed, Pocket has been rapidly evolving and growing; we're listening to our users so that we can continue to make Pocket the go-to destination to stay informed and keep up to date with the topics you love. Starting today, Pocket is rolling out a new mobile and web experience so you can easily find the stories and topics you care about. In addition, Pocket is launching a new feature called Lists (at launch just on web, with the feature coming to Pocket mobile later this year), which will make it simpler to organize saved content.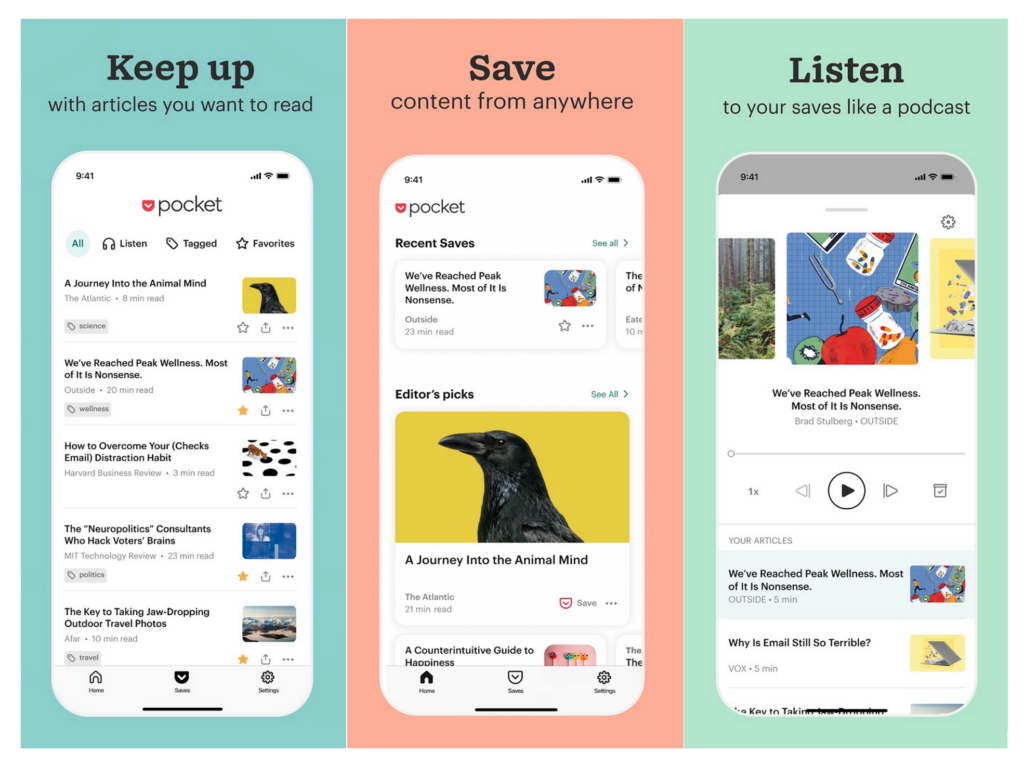 Pocket iOS: A new home to quickly discover and save content
For over a decade, Pocket has been a place where millions of users stay in the know without falling into a rabbit hole. Our latest iOS update makes it easier to keep up to date while on the go with personalized recommendations and more discovery content, as well as an intuitive user interface so you can quickly catch up on topics you care about.
Since we first released Pocket on iOS in 2009, a tremendous amount has changed about what makes for a compelling app experience. We always knew at some point that in order to move forward, we'd need to break new ground and start fresh. Last year, we made the decision to start over and build a new version of the iOS app with the goal of enabling quicker feature development as a primary objective.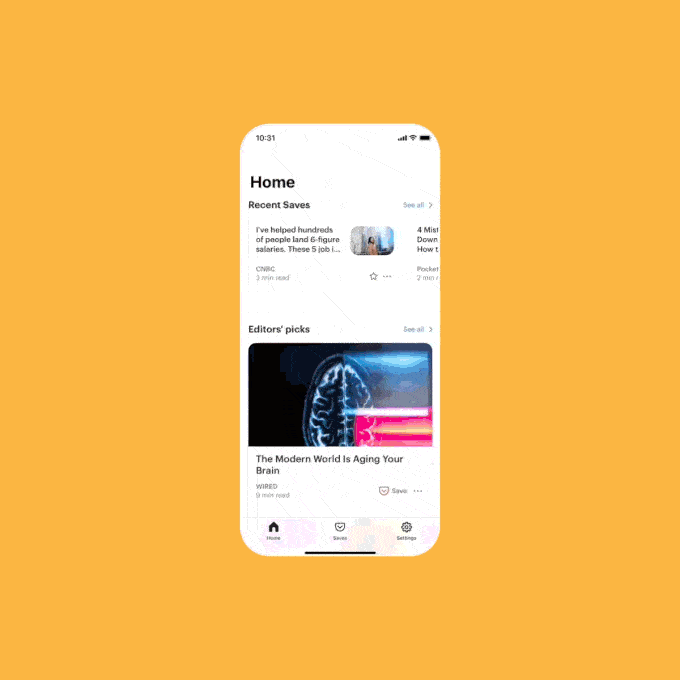 With the launch of the latest version of Pocket on iOS (available once you download iOS 16 on your iPhone), the redesigned app will be faster and simpler to use with a focus on a new Home experience – a starting off point for visiting everything in Pocket, from your saved content to the articles and Curated Collections we think you'll love. We will be continuing to build on Home to provide you with different perspectives on what you've saved and what you've discovered, as well as topics like Best of the Web, Editors' Picks, In Case You Missed It, and more.
The new redesign also includes a simplified navigation and settings screen, creating a more enjoyable user experience. The new Saves tab (formerly My List) will have an updated design, making it even more streamlined and giving Pocket users one place to access features like search, and listen, as well as to view your tagged items and favorites. We've also made it easier to archive items with a swipe.
Your favorite features are getting better
At the time of this release, you may have noticed that some features are missing. Fear not, friend! In a handful of cases—e.g. the feature that allows you to highlight articles—the Pocket product team is working hard to bring back the missing features to continue enhancing our user experience.
In a few select cases, we did remove a feature from the app permanently in order to make room for new or improved experiences. For example: the feature that allowed you to make recommendations to other Pocket users to make way for the new Lists feature. Letting users share content is an important part of what makes Pocket useful, so we are actively investing on improving this experience.
At the end of the day, all this means is that your favorite features just became a little faster and easier to use!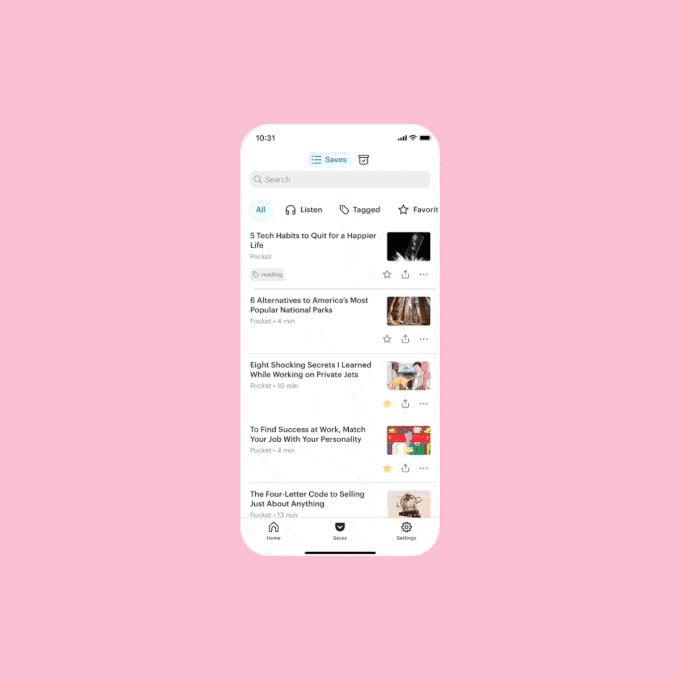 What's next for Pocket on iOS?
Moving forward, Pocket on iOS will be updated every two weeks. In the next few months, we'll be bringing back the ability to create and view highlights on your saved articles, improving the quality of the articles that we recommend to you, and bringing additional functionality to our Listen feature, through which you can listen to your saved articles.
Pocket on the Web: Create your own Pocket Lists
Starting today, users in the U.S. can create private lists on the web version of Pocket, where they can collect their saved articles, videos, and websites. Users will be able to create and manage multiple lists on their Pocket web experience, give them a title and description, add or remove items, and easily switch between lists as they browse their saved content. Pocket Lists make it easier to find and consume content that matters most.
"The new Pocket Lists feature will offer users a more intuitive way to organize their content, and unlike tags, which can sometimes be difficult to manage, Pocket Lists provide a more structured approach to categorizing content," said Kait Gaiss, Pocket's head of product management. "We've received many requests from Pocket users who wished to create Lists to organize their content, so we are excited to release this new feature to meet their needs."
Some examples of Lists you can make include:
keeping track of your favorite recipes
saving content like videos and memes that bring you joy
building a travel guide for your upcoming trip (with history, culture and sites to visit)
creating a how-to guide for DIY projects around your home
tracking articles on career planning that you want to visit again and again
How to create your own Lists on Pocket for Web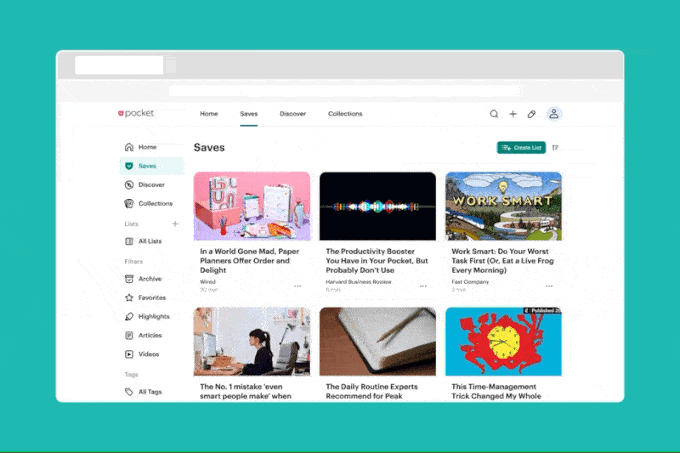 To create a new list in Pocket, follow these steps:
Click Saves at the top of the screen.
Click the "+" sign next to Lists in the menu on the left-hand side of the screen (or click the Create List button in the top-right side of the screen).
In the panel that appears, give your new list a name and a description.
Click the Create List button to finish.
All of your lists will appear under All Lists in the panel to the left.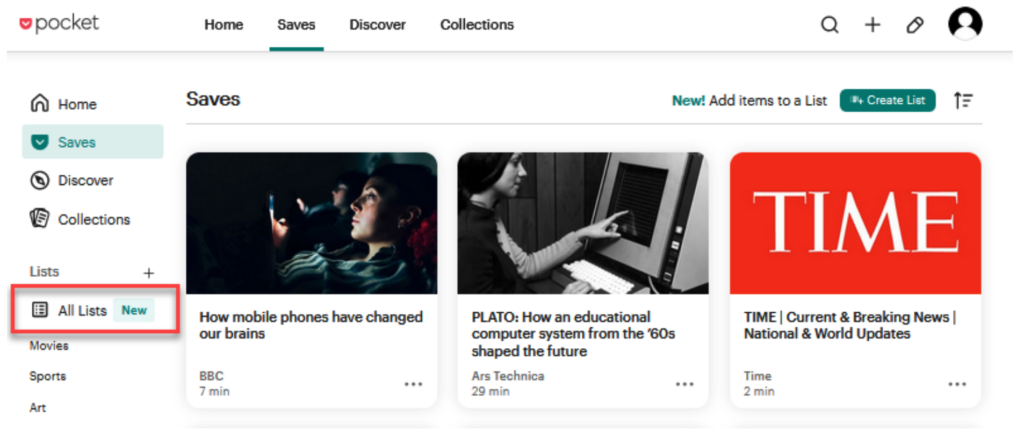 Add items to your list
Click on Saves in the top menu to view all of your saved items
Locate the item you want to add to a list and click the three dots at the bottom right of the card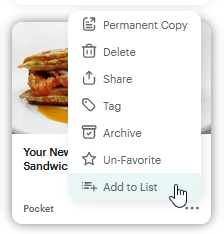 Click Add to list from the available options.
The Add to List panel will open next. Select a list from the drop-down menu.
Click Save to List to add the item to your selected list.
Manage your lists
To manage your lists Click All Lists in the menu to the left. All your lists will be displayed here.
To remove an item from a list
Click All Lists in the right-hand panel to view all of your lists
Select the list that contains the item you wish to remove
Find the item you want to remove from the list and click Remove at the bottom right
Delete a list
Click All Lists in the menu on the left-hand side of the screen to view all of your lists.
Locate the list you want to delete and click the Delete button
Click Delete again in the prompt that appears next. Deleting a list cannot be undone
While the initial launch is just for U.S.-based users and on the web version of Pocket, we will open up to Pocket users worldwide this summer. Coming soon, Pocket users will be able to add multiple items to a List at once, as well as adding notes to the items in their Lists (a feature that has been requested by many Pocket users so they can remember why they added that item to their List!). And later this year, Pocket users will be able to publish and share their Lists with their family and friends, and, as mentioned previously, while it is only available on the web at launch, the Lists feature will also roll out in Pocket on mobile.
Pocket Android: Reading your favorite articles just got easier
We're releasing new features for Reader that will help you enjoy your Pocket experience more!
Love reading articles that you Pocketed from your favorite news sites, but hate having to log in each time you try to access those articles? Say no more! Pocket will now save your login info so that you don't need to sign in each time you go to a website to see content you've saved when you visit those sites through the Pocket app.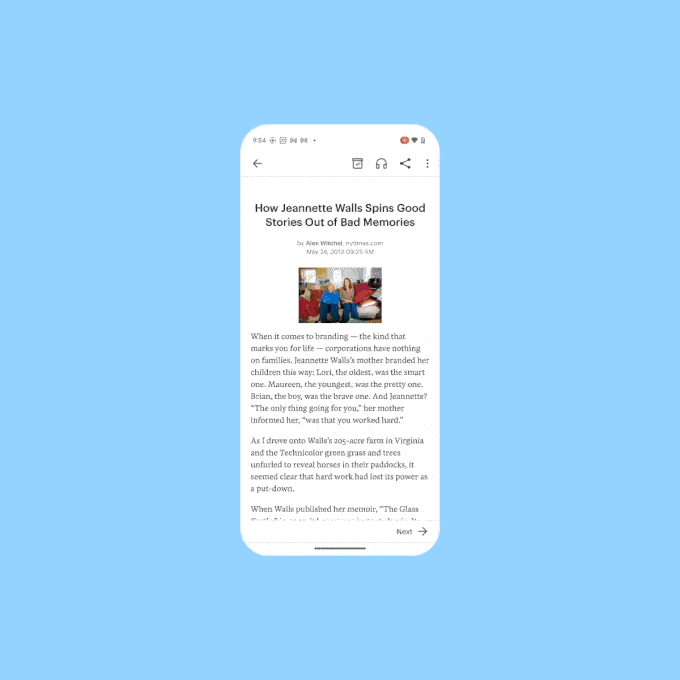 The ability to use the Previous-Next buttons in Article View will make it easier for Pocket users to continue enjoying their saved content without having to return to your Saves list.
The ability to use the Previous-Next buttons for all your saves regardless of viewing in Pocket or going to the original site will make it easier for Pocket users to continue enjoying their saved content without having to return to your Saves list.
Reading articles on an Android tablet is now more efficient with text that is optimized for wide screens.
All of these updates are a culmination of Pocket's Android updates, which started in January of this year.
What's ahead for the rest of 2023
In the coming weeks and months, we'll have more news and updates to share from Pocket. If you're interested in staying in the know, join our mailing list!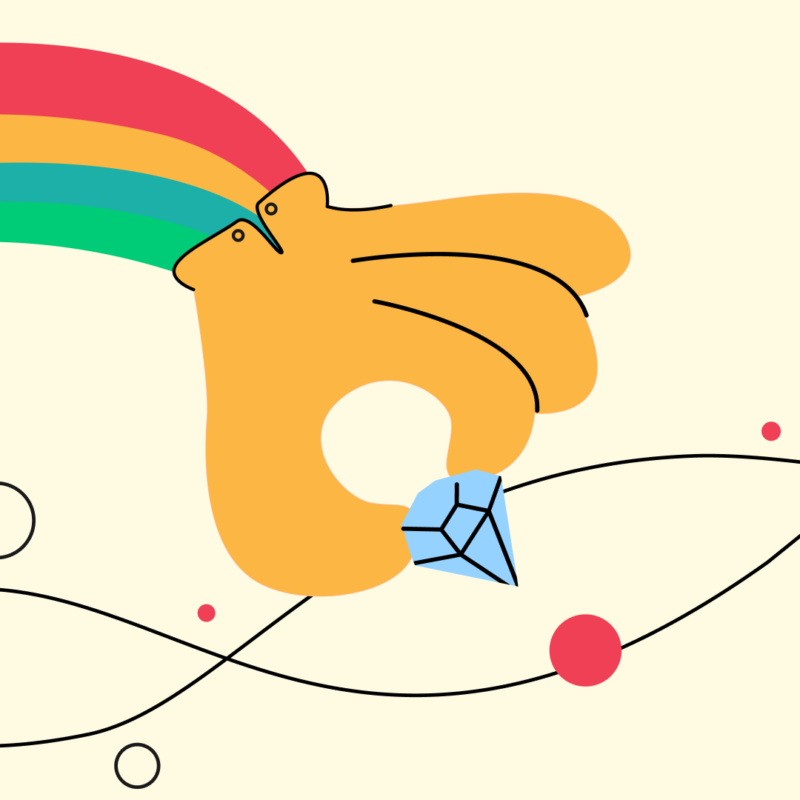 Save and discover the best articles, stories and videos on the web
Get Pocket