10 years ago Mozilla built Firefox to give users a choice.
A decade ago, the Web was a monoculture. Mozilla, supported by many volunteers and enthusiasts, set out to create an independent alternative – because the Web deserved it.
Today hundreds of millions of people trust Firefox because they understand that Mozilla is different; that Firefox being independent allows it to put users first.
In his blog commemorating the celebration, Mozilla CEO Chris Beard says: "Mozilla is different. We're not a traditional software company. We're a global, non-profit community rallying behind a shared mission to promote openness, innovation and opportunity online."
Read Chris Beard's full post here
As part of the Firefox anniversary, Mozilla announces a special release of Firefox with new features that put users in control:
DuckDuckGo added to the list of search providers available in Firefox for Windows, Mac, Linux and Android.  Duck Duck Go gives you search results without tracking who you are or what you search for.
Forget button added to Firefox to give you an easy way to tell Firefox to clear some of your recent activity. Instead of asking a lot of complex technical questions, Forget asks you only one: how much do you want to forget?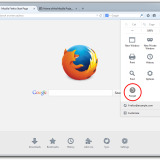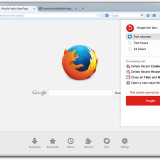 Privacy tour: When updating Firefox, a new tour provides a walk through some of Firefox's privacy options, including Forget and DuckDuckGo. On Android too, the new Privacy Coach has information about settings and add-ons to control your mobile browser.
As part of Mozilla's efforts of building a better advertising and content recommendation network grounded in respect of the user, Default Tiles have been added to Firefox. More details here
Over the last 10 years Mozilla didn't just build Firefox, it also helped build much of the Web that users experience today through Firefox and other browsers. Andreas Gal, CTO explains how here
Continuing with the tradition of providing top tools and technologies for developers, Mozilla released Firefox Developer Edition today. It is customized for Web developers and features a mobile-first workflow that lets developers design and debug the whole Web.
Today's news also includes Firefox OS: Mozilla announced that the latest 2.0 developer preview of Firefox OS is now available for the Flame reference device.
Firefox OS is just one of the initiatives Mozilla engages in to continue to keep the Web open.
Today Mozilla also announced the launch of a privacy initiative focused on accelerating user-focused privacy online. Launch partners include Center for Democracy & Technology (CDT), and the Tor Project both non-profits, who will support and advise on Polaris projects and help Mozilla align them with policy goals. More details on the Polaris Project here