Searching is central to how we all engage daily with the Web, from looking for restaurants to finding friends to planning travel. With Firefox, Mozilla popularized the integration of search in the browser, uniting human curiosity with a window into the vast online world. Now we're excited to introduce a brand new Firefox search experience, designed to give you the best in choice and control.
More search choices than any other browser
With the new Firefox search box, you have the power to choose where you search every time. From Wikipedia's informative articles to Yahoo's sleek new interface to any of the great search options available, choosing where you search is easy.
What's more, you aren't limited to the defaults we've suggested. The new search box is flexible and easy to change.
For example, let's say you're a frequent traveler who reads reviews before booking. Add Yelp to your search to jump straight to the latest feedback. Dedicated film buff? Add IMDB to your search box. Photo enthusiast? Add Flickr.

It's easy to add and remove search options like eBay, Amazon, dictionaries, YouTube or anywhere you want to search. With Firefox, you can personalize your search box to get refined results every time.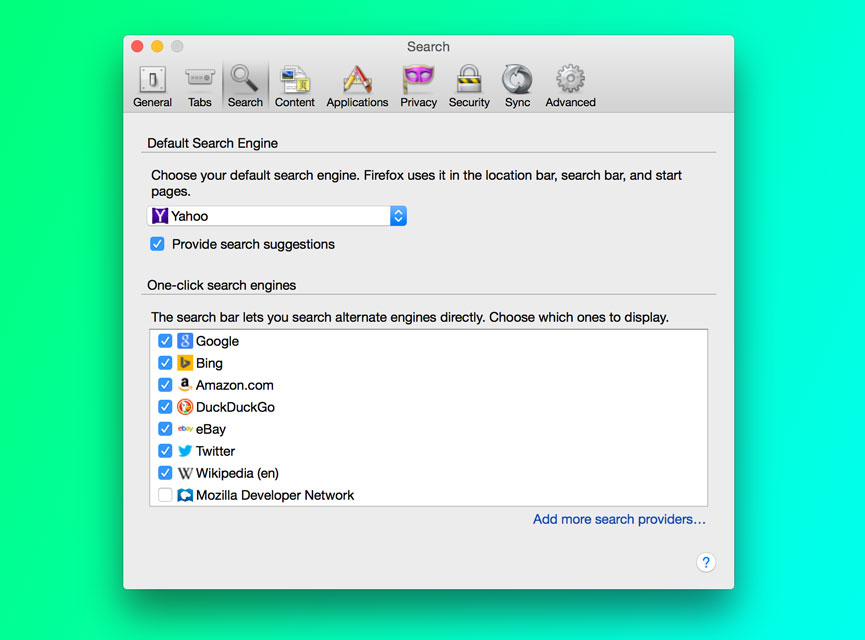 As always, you're in control
Firefox is dedicated to putting users in control of their online experience, and search is no exception. We've partnered with Yahoo to bring you great search results in a new, modern look we think you're going to love. If you'd like to change your default search preference, you can do that anytime in a few simple steps. Change it, try something new, change it back. No matter what, you're always in control.
We made a choice. You can, too.
For 10 years, Firefox has stood as the only independent browser and we're working continuously to deliver on our promise. Firefox provides you with more choice and control than any other browser because those differences matter; to you, to us and to the Web. We hope you enjoy the improvements we've made to search in Firefox, and we look forward to bringing you even more awesome features in 2015.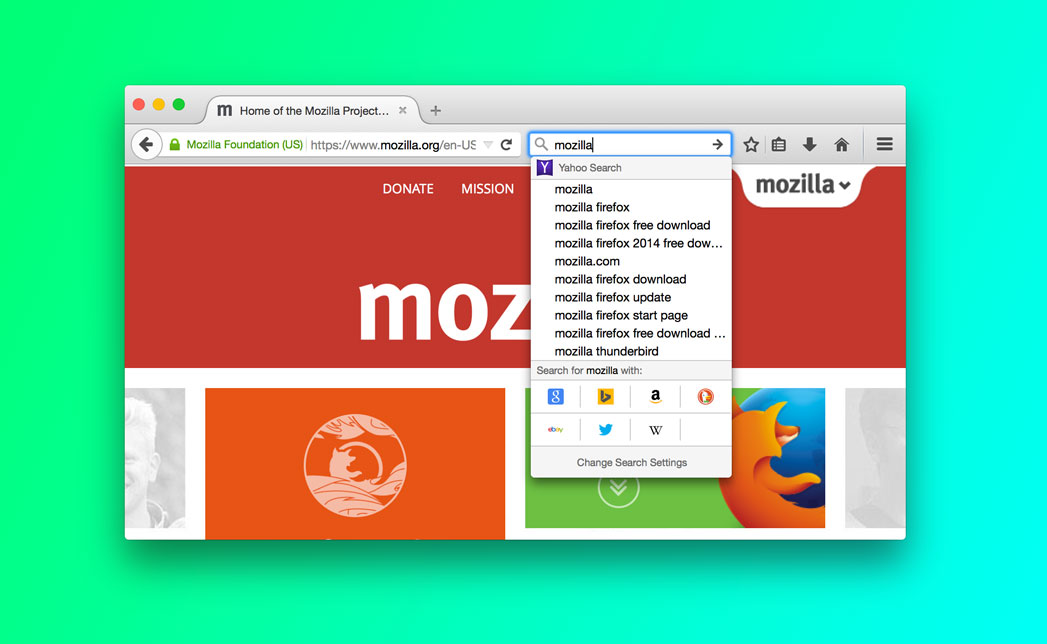 ---
Related posts