How often have you done a web search, already knowing that you would click the first result that looked like a Wikipedia page?
Quite often? Then Firefox is about to make your life easier. With the new one click searches, you can instantly find what you are looking for across the web.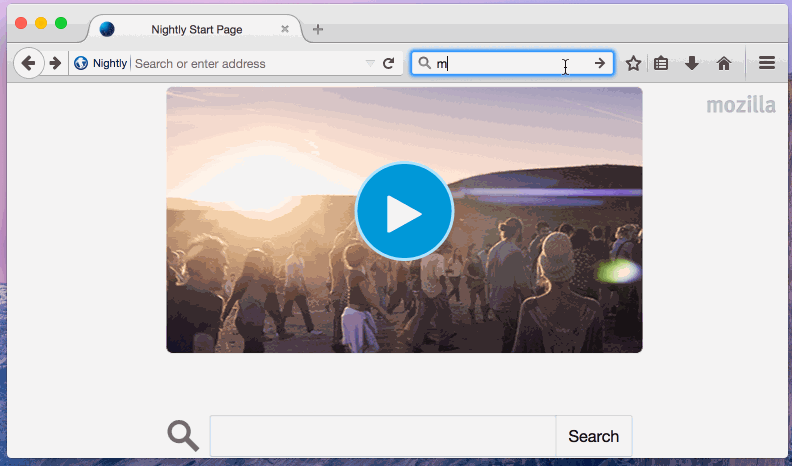 When typing a search term into the Firefox search box, you will notice two new things: first, we improved the design of search suggestions to make them look a lot more organized. And second: there is an array of buttons below your search suggestions. These buttons allow you to find your search term directly on a specific site quickly and easily.
We are shipping Firefox with a set of pre-installed search engines that are tailored to your language. You can easily show and hide them in your search preferences.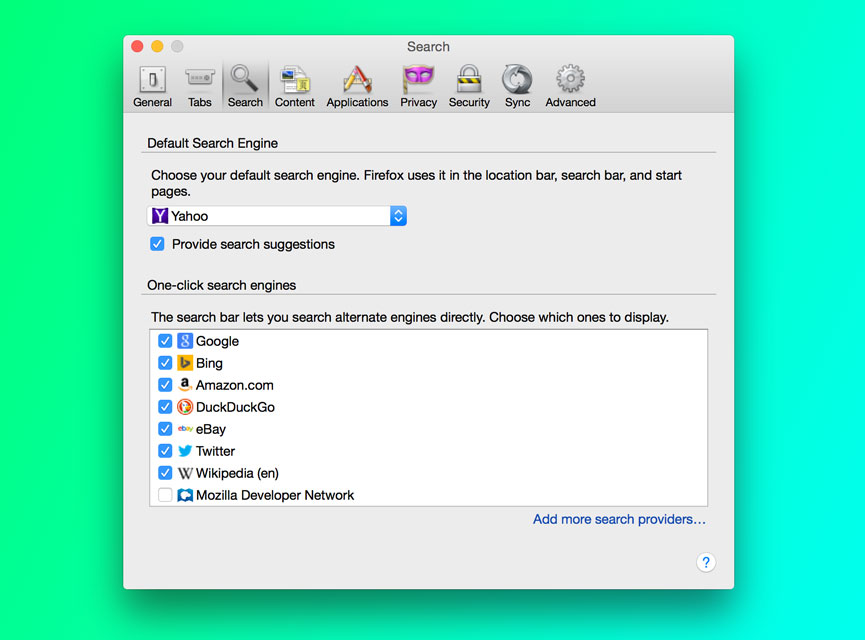 But you shouldn't be limited to any default set we provide. That's why adding additional search engines is easy. Are you a web developer? Then how about adding MDN and Stack Overflow to your one click searches? Writing a paper and looking up synonyms every day? Add a dictionary site! Just click on the magnifying glass in the search field while on the site and select the search engine you'd like to add.
Firefox is all about choice, and with the new UI, searching is now more flexible and powerful than ever. Coming soon to a Firefox near you!