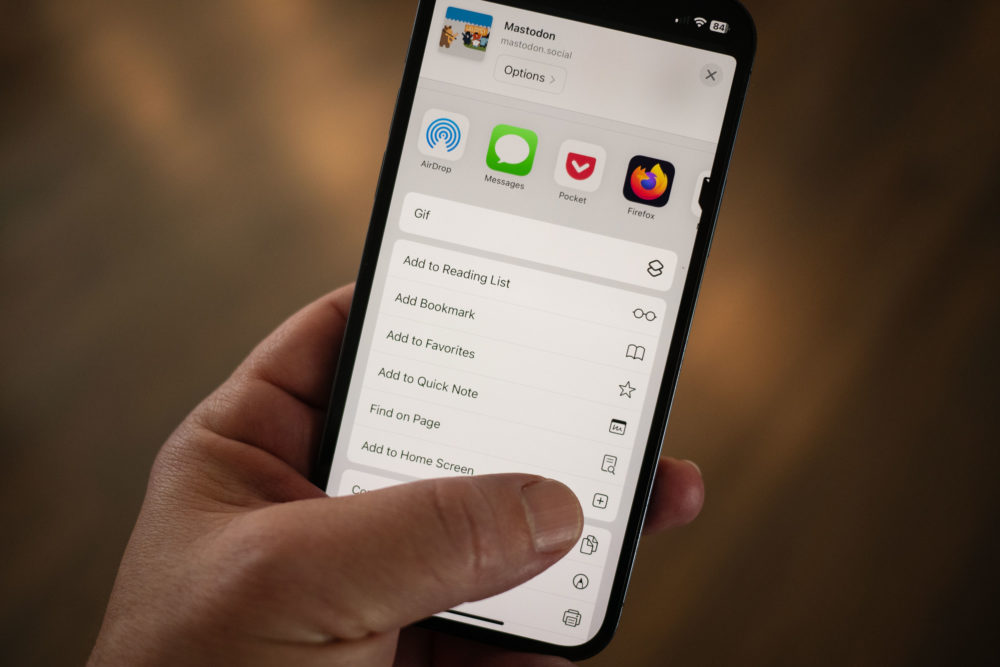 Last week Apple added a bunch of capabilities for web apps added to an iPhone or iPad home screen. This includes the ability for 3rd party browsers, like Firefox, to offer Add to Home Screen from the share menu and to open home screen bookmarks if it's the default browser. I'd love to see us add this to our iOS app. It looks like a contributor did some investigation and this might be easy.
As I was reading about this news I saw that the commentary around it repeated an often heard assumption that says, as Jeremy Keith puts it, it's a "fact that adding a website to the home screen remains such a hidden feature that even power users would be forgiven for not knowing about it." No one ever seems to cite a study that shows this. I always see this written as if it is indeed a statement of fact. But it just so happens that recently we were testing some prototypes on iOS (unrelated to web apps) and we needed participants to add them their home screens. Of the ten people we talked to, four were familiar with this flow and had saved various things this way. When I mentioned this to others on the UX team a few shared similar stories.
So four of ten people in a user test – what does that tell us? It tells us that it's something that at least some regular people do and that it's not a hidden power user feature. More than that, it's a good reminder to check your assumptions.