If you've happened across the GetFirebug.com web site recently, you'll notice everything has a rather pleasant freshly painted smell. After a much-too-long delay, we've finally updated the design and layout for the official Firebug web site, and introduced a lovely new icon by our resident Iconmaster General Sean Martell.
Even with intense competition from tools integrated into other web browsers, Firebug is arguably still the leading web development tool in use, with nearly two million active daily users. Its web site needed to reflect Firebug's capabilities more clearly. With that in mind, the primary goals with this redesign were to make the official Firebug web site easier to use, more pleasant to look at, and give Firebug more of a traditional software-style layout to highlight its many positive qualities.
GetFirebug.com: Before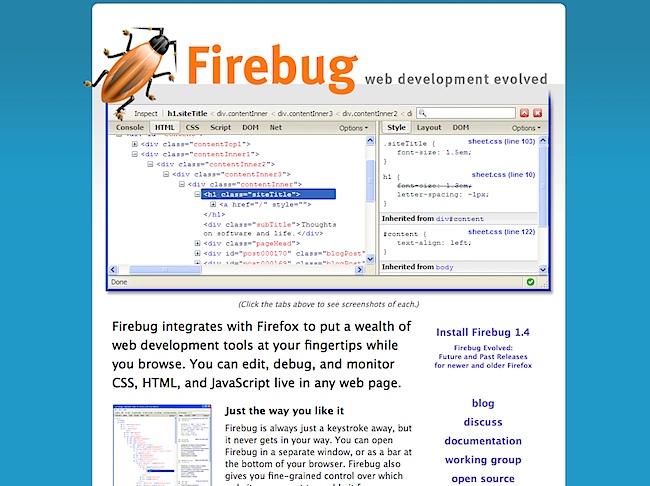 GetFirebug.com: After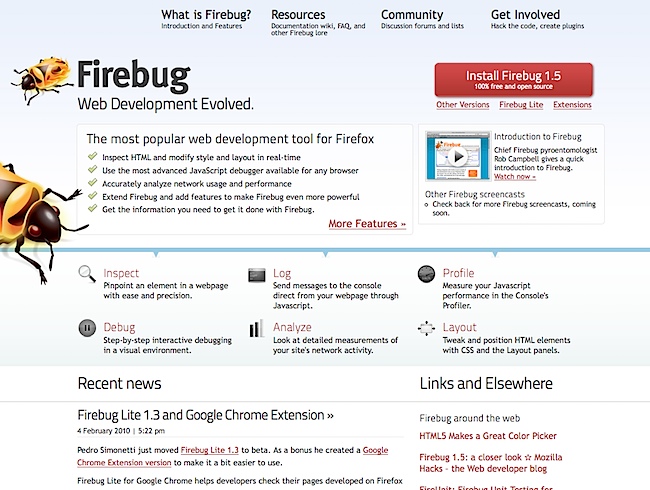 It's a fairly straightforward design, so there's not a lot of interesting production notes to highlight, but here's some specifics on what went into this redesign:
It's been a long time coming, and we hope you like GetFirebug.com's new set of clothes. The content is currently being updated and will roll out as it is completed, but in the meantime, please kick the tires and let us know what you think.