This is a regular post focusing on the status of the Firefox Marketplace.
Payments testing was conducted in the field and that caused a large number of bugs to be filed.
Some specific changes of note:
API for the simulator to create app receipts (865498)
Users languages are now persisted for Marketplace and AMO so emails can be localized (833049)
API now works correctly with geo location (863775)
App locale listings improved in the developer pages (866287)
A whole bunch of payment fixes from Bango.
Product icon API makes payment pages so much prettier (864451)
Fireplace shows new apps (867272)
Review queue for themes improved (841185)
A parser for the new app feature detection (862459)
New design for the details page (860384
If users abort during PIN, make them start again (867727
Payments with an icon: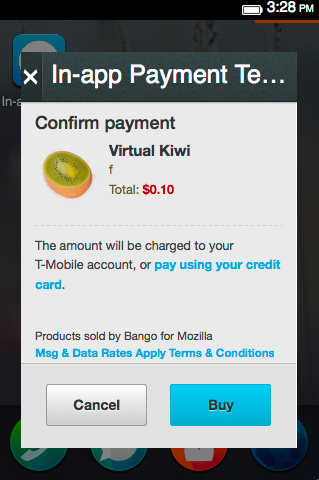 Web activities are coming to the Marketplace.
Check out the documentation for more.