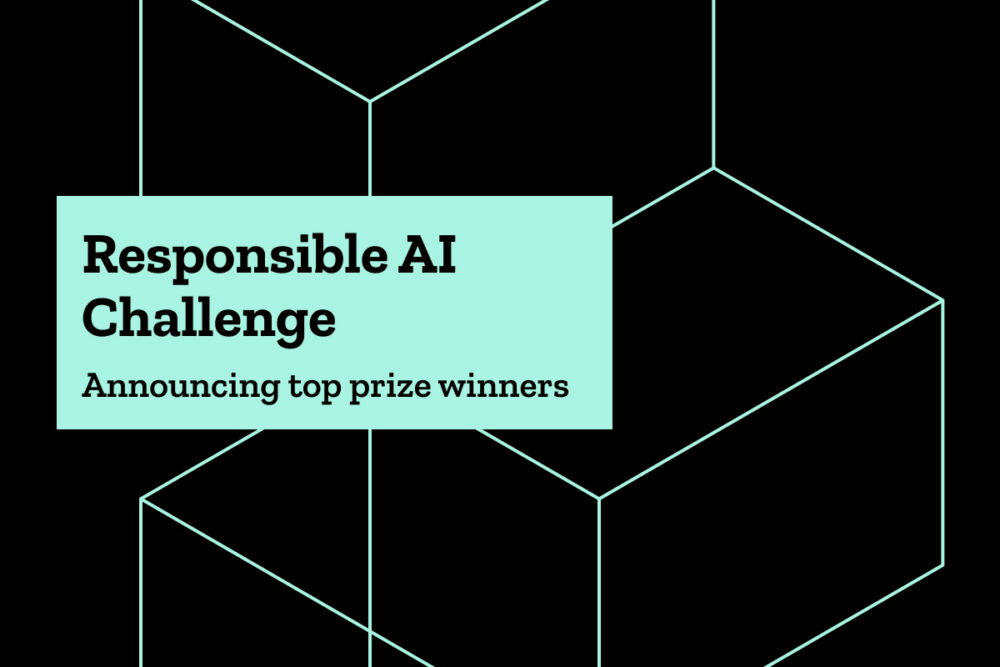 Announcing Mozilla's 'Responsible AI Challenge' top prize winners
When we relaunched the Mozilla Builders program last March, we unveiled our Responsible AI Challenge — a one-day, in-person event designed to inspire and encourage a community of builders working on trustworthy AI products and solutions — essentially a call to builders and technologists all over the world to create trustworthy AI solutions.

We are delighted to announce the prize winners of our Responsible AI Challenge, who demonstrated their ingenuity, innovation, and proficiency in developing human-centered and trustworthy AI applications and solutions.
A community of Builders
After weeks of reviewing hundreds of competitive consumer technology and generative AI projects, this challenge brought together builders and entrepreneurs from around the world, each vying to build better products and more responsible companies, despite the fact that it's often the path of most resistance. After careful deliberation by our panel of judges – select individuals including AI academics, developers and entrepreneurs – we are proud to present the top prize winners amongst a community of Builders working on Trustworthy AI products and solutions.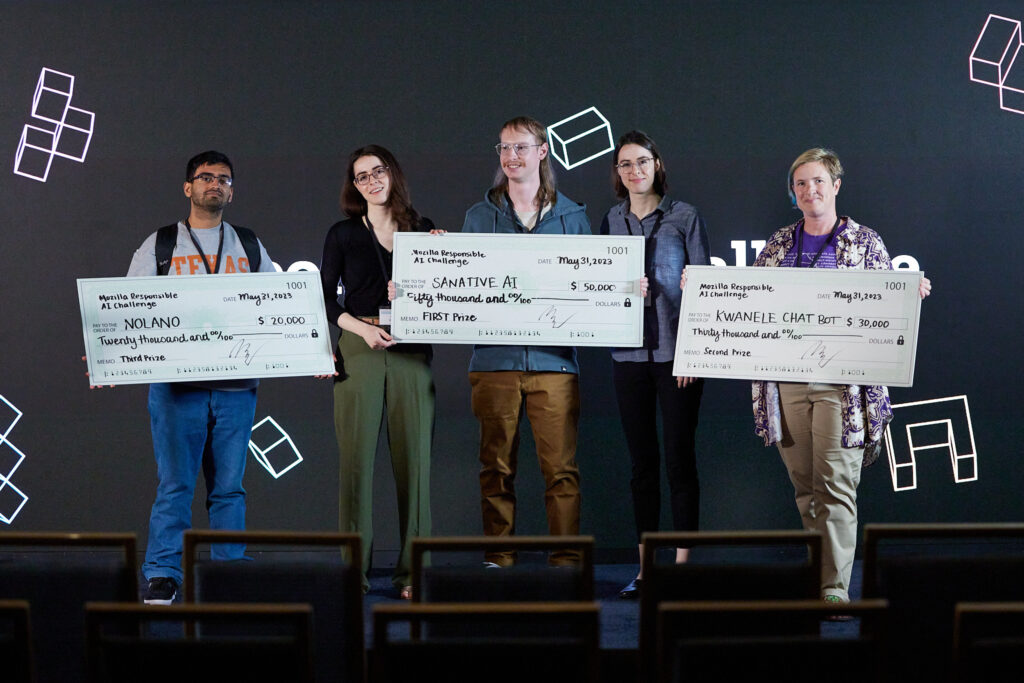 Top Prize Winner [$50,000]: Sanative AI provides anti-AI watermarks to protect images and artwork from being used as training data for diffusion models.

2nd Prize Winner [$30,000]: Kwanele Chat Bot aims to empower women in communities plagued by violence by enabling them to access help fast and ensure the collection of admissible evidence.

3rd Prize Winner [$20,000]: Nolano is a trained language model that uses natural language processing to run on laptops and smartphones.
Build-by-Build: Standing on the shoulders of giants
The Responsible AI Challenge featured builders at various stages of their entrepreneurial and Trustworthy AI journeys: some were very early on and had never built a product before, others were seasoned entrepreneurs who were unfamiliar with Trustworthy AI, and still others were seasoned entrepreneurs who are already developing AI responsibly.

"Mozilla's goal was for the judging process to be motivational for all candidates, inspiring them to continue developing responsible AI solutions in the future, even if they did not win," says Britney Crooks, Director, Innovation and Product Strategy at Mozilla. "We asked that the judges raise key issues and considerations, while focusing on practical suggestions or alternative approaches for the applicants to address these issues."
In addition to cash prizes, the top three Responsible AI Challenge winners will receive ongoing access to mentorship from leaders in the industry and to Mozilla's resources and communities, as they continue to develop, refine and deliver their responsible AI projects.

We will be publishing more in-depth features on the upcoming projects on the Mozilla Hacks blog.