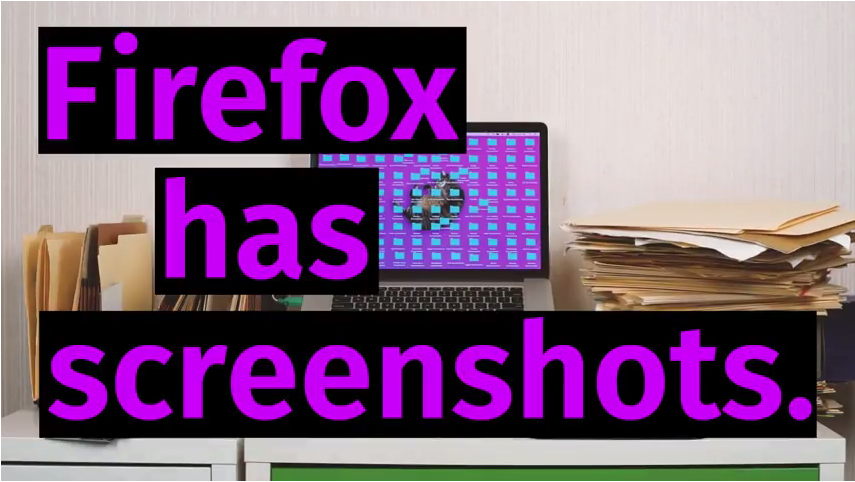 5 Ways to Take Screenshots Further
Perhaps you've heard: we made big improvements to Firefox Screenshots. But maybe you don't know how that makes it both more functional and way more fun.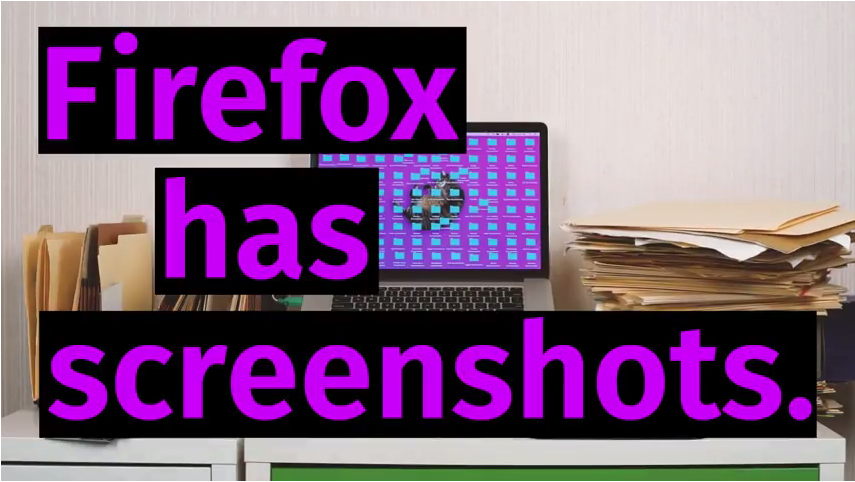 If you're a veteran of using old-style screenshot tactics, you know it used to involve a lot of saving to the desktop or cloud, re-finding the image files in a mass of similar file names, then having to crop or otherwise "fix up" the images before re-saving them and getting them into a google doc, presentation, or other platform.
Kiss all that repetitive-stress goodbye. (And if you still take photos of your computer screen with your phone and email them to yourself, well no Moire of that, either!)
Why Use Firefox Screenshots?
Function:
Firefox Screenshots includes new features like Copy to Clipboard, where you can paste images into a document without having to save to your desktop first.
Screenshots also supports Private Browsing Mode, so you don't have to save to the cloud or clean up screenshots on your computer after you've used them!
Fun:
Make Presentations More Engaging
A picture tells a thousand words. And many presentations could use about a few thousand words less. (Okay, maybe not a thousand less. But maybe.) Screenshots is a quick way to gather images, get your point across, and be out!
Hit Those Time-Sensitive Meme Turnarounds
Culture waits for nobody, and in a heated meme battle with your online frenemies, grabbing images right from the browser can mean the difference between being first to the joke, or last to the lulz.
Motivation and Goal Mapping
"If at first you see it in your mind, you'll bullseye it here on your face." (That's what a dart champ in Hamburg once told us.) So whenever we need to bullseye our face, instead of saving links or typing a bunch of "reminders," we straight grab the image and put it somewhere it can be visualized. VIsualization helps the brain to remember, organize, and prioritize. Mapping goals ftw!
Heartwarming Images for the Home
Visualization works in our private lives, too. Whether planning a must-see summer vacation list, gathering recipes, shopping for a sofa, or making get well cards with inside-jokes about dragons, ice cream and chocolate steam, Screenshots makes pictures effortless.
Freeze It!
A lot of online content comes and goes. Videos run a hot minute. Social posts cycle in seconds. The truth is, Screenshots works like a quick "mental note" for our online lives, without getting us out of the browser when we need to focus. That's why we try to—quick, "Freeze it"!—and then just keep grinding.
Firefox Screenshots is included automatically in the new Firefox, so give it a try! The new Firefox is fast, and Screenshots is one of the gems that adds the fun to new functionality.
As Kevin Kelly (co-founder of Wired Magazine) said two years ago in an interview with Mozilla (the not-for-profit behind Firefox), "The internet is the world's largest copy machine."
To that we say, Firefox Screenshots makes the copy machine sing. Sing on, Foxes!
This post is also available in: Deutsch (German)