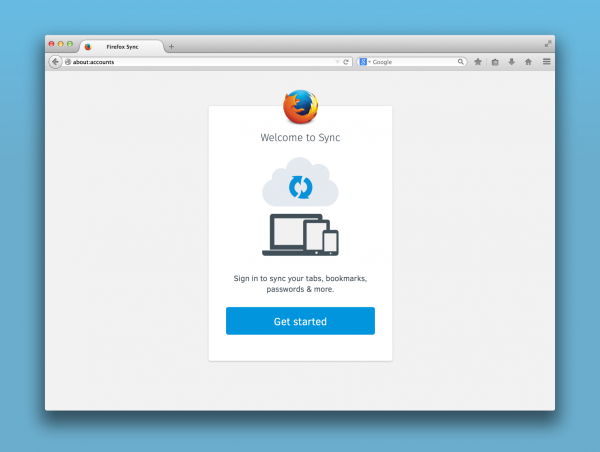 A new version of Firefox Aurora for Windows, Mac and Linux is ready for download and testing. This update includes major changes to Firefox's UI. This includes flexible customization options, a new streamlined look, and a new version of Firefox Sync.
Simplified and flexible user interface: Firefox Aurora includes a redesign of the browser interface to help you get things done, faster. Tabs have a new fluid and streamlined shape and non-active tabs blend into the background to make it faster for you to find and focus on the tab you want. A new menu contains the most popular features including copy, paste, zoom, as well as add-ons all in one spot with easy to identify visual icons.
Flexible customization: In Firefox Aurora we've made browser customization easier and more discoverable. The new customization function in the menu allows you to prioritize features in the menu, toolbar, and tab bar by simply dragging them to the desired position. You can easily remove or move any of your browser's buttons, including add-ons, based on your preferences. This makes it faster and easier to access the features you use the most.
Firefox Accounts with Firefox Sync:
With this Aurora update we are introducing Firefox Accounts as a safe and easy way for you to create an account that enables you to sign in and take your Firefox with you anywhere. With Firefox Accounts, we can better integrate services into your Web experience. The new Firefox Sync makes it even easier to setup and add multiple devices while delivering end-to-end encryption. Simply enter your email address during setup and choose a password to complete the setup process. If you are currently a Firefox Sync user, you will see no change in Firefox Aurora.
We need our adventurous group of Firefox Aurora users to help us test these new features and provide feedback as we continue to improve performance and features.
For more information: