While presenting at and attending the eMetrics conference a couple months back, I noticed one concept heavily emphasized by several presenters — "Voice of the Customer."  Several leaders within the analytics world were able to show how they've transformed their organizations and industries by allowing "Voice of the Customer" to drive most actions and decision making across their respective enterprises.
Mozilla has traditionally been very much in-tune with the temperature and feelings of its users, much more so than I've seen at other organizations.  However, we've sometimes noticed our own blind spots, and over the past year or so, we've been working to get on top of our "Voice of the User."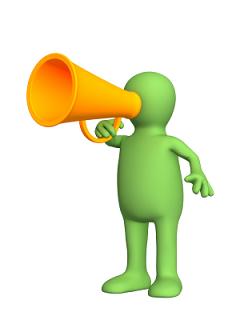 What do I mean by "Voice of the User"?
Every day, across many avenues, tens of thousands of Firefox users describe a pain point they've encountered or comment about their experience with Firefox or make a suggestion.  The sum of all of these voices constitutes what I'm referring to as "Voice of the User".  To provide more specificity, here is a list of some channels through which Firefox users are speaking to us every day:
Report Broken Web Site
Major Update Survey
Firefox Support (search, live chat, etc.)
Customer Satisfaction Survey
Installer Survey
Web site testing
webmaster@mozilla.com, webmaster@mozilla.org
Facebook
Blogs
Twitter
This list is not fully exhaustive, but it provides a good overview for how we can think about "Voice of the User" at a high-level.
So, what strides have we made in the past year?  And where do we go from here?  First, let's look at some of the ground we've covered so far (this is in no way meant to capture everything):
Uninstall Survey – data was analyzed for the first time, a new version was launched, and the current data is now more accessible and usable
Firefox Support — understands its role in quickly discovering emerging issues affecting users and escalating them, and more work is currently being done along these lines
Major Update Survey — was conceived and launched (details coming soon!)
Report Broken Web Site — we'll be publishing the first breakdown and analysis of Reporter data this summer
Bugzilla – there's a current project underway aimed at answering some key analytical questions related to Bugzilla and providing folks with a bunch more information (e.g., bug burn down rate by product, issues by status and product, average days to resolution by priority and product, open vs close trend by product, etc.)
Social media – we've started looking at tools allowing us to synthesize user feedback and comments
But we're not done yet.  We have more work ahead of us and I'm sure we'll come across more stones unturned.
Taking a step back from all the specific examples just highlighted, how do you think we should be approaching "Voice of the User" more generally?  How can we optimally stay on top of feedback from Firefox users on a daily basis, considering that that feedback comes from a wide range of channels and that it numbers in the tens of thousands (daily)?  Are there broad organizational/community structures or strategies that can help us, i.e., structure/routines/culture that can transform the "Voice of the User" into decisions and actions?
(images from www.journalist.co.uk)